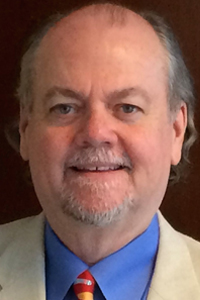 ANQUIRO, the competitive real-estate market intelligence startup based in Franklin, has talks with potential Angel investors and might resort to a raise in the $300K-$500K range, but that's about all Founder-CEO Mike Saint would confirm today.
Saint told Venture Nashville that in 30 years of entrepreneurship he has yet to raise outside capital, but he senses that his independent technology-driven Anquiro startup fits the profile of a rapidly scaleable business fueled by investment. Anquiro's website is here. Saint's LinkedIn is here.
Anquiro's offering is designed to serve retailers by monitoring their competitors' often stealthy real-estate moves in specific markets.
Anquiro monitors, for example, local building permits pulled, in addition to many less obvious signals of impending competitive action, thereby affording incumbent retailers -- whether grocery or convenience stores, or others -- greater lead time to anticipate and adjust to a new or more aggressive competitor.
Major pilot stores recruited from Saint's decades-old network through the Retail sector are receiving services, which are to be fully automated and are likely to evolve into a SaaS-based subscription model. Retailers need daily monitoring, which they've long done by hand, via media and by word-of-mouth, said Saint.
"Just about everybody in the world with location-sensitive sales" is continually trying to identify impending competitors," said Saint. Car dealers, grocers, pharmacies, gas station operators, regional wholesalers and others must have the best timely information if they are to adjust their business and marketing models, he explained.
"Our offering is designed to put together stray pieces of information, collect and analyze data with our proprietary technology" that aggregates clues and provides timely, actionable intelligence, he added. The model involves industry savvy, data-analytics and more than "a little bit of Sherlock," said Saint.
The Advisory Board that Saint has assembled includes Germain Böer of the Owen Graduate School of Management at Vanderbilt University; Digital Reasoning Systems President Rob Metcalf; Marlene Gebhard, president of Shop 'n Save Warehouse Foods; and, Rick Picariello, retired former EVP, CFO and CAO for Stop & Shop/Giant Landover Supermarkets.

Saint remains Founder and Chairman of The Saint Consulting Group (TSCG), an advisor and field-politics services provider for clients with stakes in land-use politics. Now age 66, Saint founded that business in 1983 in Massachusetts, as reported earlier by VNC.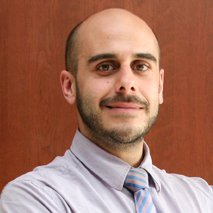 Ramsin Canon
His co-founder and minority shareholder in Anquiro is Ramsin Canon, his Chicago-based chief technologist. Saint acknowledged that he is likely to exit his stake in the company within five years.
Saint, 67, holds majority interest in both Anquiro and TSCG. The Anquiro brand is derived from the Latin word anquiro, which means "diligent search," said Saint.
Saint's team, which currently includes two paid staff members, is listed here. The startup's legal counsel is Steve Wood of Baker Donelson Bearman Caldwell & Berkowitz in Nashville.
Other advisors include Ivor Frederickson, a veteran entrepreneur and CFO based in Huntsville, who, as does Saint, holds an MBA from Vanderbilt University's Owen Graduate School of Management.
At this time, there is deliberately no business crossover between Anquiro and TSCG, said Saint.
The older company has fielded teams in 48 of the Fifty States and has worked in a handful of other nations. TSCG about 25 people in Massachusetts, California, Chicago, Denver and Nashville, Saint said. VNC
.
---