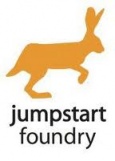 JUMPSTART FOUNDRY, the Nashville business accelerator, is taking applications for its third annual challenge of would-be entrepreneurs' commitment and endurance.
April 2nd is the application deadline for startups seeking to join a cohort of 6 to 10 new businesses that will experience "18 months of progress over one intense summer experience," said Vic Gatto, a JSF managing director and partner in sponsor Solidus, a Nashville-based venture-capital firm. The application, itself, is extensive.
Vic Gatto
A total 13 firms have passed through the still-evolving Jumpstart process; 11 are still conducting business, Gatto told VNC, adding that he suspects the average Jumpstart graduate firm now has a valuation of about $2MM.
Though details remain veiled, Jumpstart plans prior to the beginning of its next class to announce an industry focus and a selection committee, as well as the addition of sponsor companies, said Vic Gatto, one of the group's managing directors and a vice president of Jumpstart sponsor Solidus, a Nashville venture-capital firm.
Jumpstart focuses on investments in "tech-inspired companies, typically web-based, mobile application or other software driven, focusing on the areas of healthcare IT, data services or social engagement tools," according to its website. It will not fund "medical device companies, biotechnology companies, restaurants, consultancies, or other local service oriented companies," the company says.
In 2011, 100 "tech-oriented" businesses competed for Jumpstart seats; applicants came from 25 cities in 8 nations, according to a Jumpstart release. Sponsor solidus has thus far invested a total $490,000 in members of JSF's 2011 class, said Gatto. Each startup accepted for Jumpstart gets a $15,000 investment; Jumpstart gets a 6 percent share of founder's stock, as part of each such transaction.
Conservatively, at least 62 percent of Jumpstart's participating businesses have become successful, according to Gatto. In most of the 2011 businesses, founders are working full-time on their startups; in some, founders still have other employment or income, said Gatto. Some of the JSF startups are bootstrapping, while at least eight have raised outside capital. he said.
By April 7, finalists will be scheduled for interviews and further screening, with the third cycle of Jumpstart Foundry's accelerator program beginning May 20. It will end 18 weeks later on Aug. 23. (At the end of the second JSF round in summer 2011, members of that class were given opportunities to pitch to investors in a daylong event.)
JSF participants are expected to continue to occupy space at the Nashville Entrepreneur Center, Gatto said. VNC