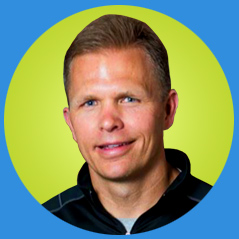 Updated 21 May 2020: A source told VNC Wegner had completed his $500K raise. 21 April 2020: Wegner filed for a $500K capital raise. 27 June 2018: Startup announced here that legendary NASCAR racer Darrell Waltrip has taken a stake of undisclosed magnitude in the company. Release here. -Ed.
DEAN WEGNER, a Brentwood entrepreneur, told Venture Nashville he has raised $600K for his Authentically American LLC startup, which offers goods that it promises are made only in the United States.
The company's priority is providing corporate customers apparel that bears not only the customers' own business logos, but also prominently displays the "Authentically American" catchphrase, typically accompanied by a graphic representation of the U.S. flag.
Wegner, the company's majority stakeholder, told VNC the $600K in Seed commitments for Authentically American was secured in less than two months.
The company's only securities report thus far was its Aug. 4 filing, which showed it had raised $480K in about 10 days. Wegner said he was not free to discuss the amount of founders capital that has been invested in the company.
Proceeds of the Seed raise could be sufficient for two years, said Wegner, adding that the fresh capital is going toward ramping-up operations and extending its runway. A decision about raising further outside capital remains over the horizon.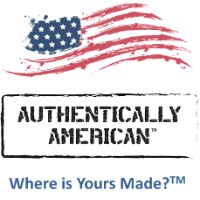 Startup's identity elements
Wegner told Venture Nashville his vision for "marketing, branding and storytelling company" goes beyond becoming a promotional apparel purveyor -- he said he's determined to establish "an iconic American brand."
Its website declares the company's "key point of differentiation is everything we produce is officially Made in USA."
Wegner frequently returns to the theme of recouping U.S. apparel manufacturing jobs lost over the years to cross-border competitors.
In line with that, the company promises high-quality products at competitive prices. It also stresses that it is creating jobs in the U.S. and promises to donate 10% of all its sales to serve U.S. military veterans.
The company also asks bluntly in some of its prospective customer-facing promotional materials "Where is yours made?" Such messaging seems fully attuned to the tenor of the times.
The CEO said Authentically American has five payroll employees, as well as about 25 customers, and a half-dozen or so manufacturing suppliers with operations in California, Georgia, Texas, Alabama and New York.
Wegner and a former partner originally began pursuing the "Authentically American" brand/theme as a diversification opportunity a couple years after their 2012 acquisition of Omega Apparel, a Smithville, Tenn. manufacturer of military uniforms.
Wegner's efforts with Omega and his new startup have garnered ample media coverage and a Growth Award during the 2016 Bunker Labs Nashville Mess Night celebration.
About the same time, Omega's upward trend was pummeled by a sharp drop in orders for military uniforms. Prior to that, Omega employed nearly 200 workers in DeKalb County, roughly 65 miles east of Nashville. Prior to the plunge, media reports said Omega might one day employ 1,000 people.
In the face of slumping military contracts, Wegner dropped plans to build a new consumer apparel brand within Omega, and exited that company in 2016.
Earlier this year, he and his team stood-up Authentically American as an independent, business-to-business-focused entity, based in Nashville.
Of the shift to a new company, Wegner told VNC, "Omega will focus on what they do best in large military and commercial contracts. I will pursue my passion and what I do best in building an iconic American brand. "
Only slightly in jest, Wegner recently told VNC that his passion about U.S.-centric values and brands and related matters had probably been underway a quarter-century.
That would suggest that his ideation began not long after he completed his tour at the U.S. Military Academy at West Point and began his seven years on active duty as a Ranger-qualified U.S. Army officer and helicopter pilot.
Nowadays, 47-year-old Wegner says his company's institutional customer-licensees already include not only West Point, but also the U.S. Naval Academy at Annapolis and the University of Tennessee. Its corporate licensees include Tractor Supply.
Wegner recently told Venture Nashville that, in addition to his wife and co-founder Kelly Wegner, the company's equity-holders currently include: Dan Crockett, who is chairman/CEO of Franklin American Mortgage Company; and, Mark Green M.D., the Tennessee state senator (R-22-Clarksville).
Green made news earlier today when he announced he now seeks to succeed U.S. Rep. Marsha Blackburn (R-7-Brentwood), who is running to succeed fellow Republican U.S. Sen. Bob Corker of Chattanooga. Earlier this year, Green was a Trump Administration nominee for the post of Secretary of the Army, before withdrawing his name. Among his previous ventures, Green was founder/CEO of Clarksville-based AlignMD, which was acquired in 2015 by American Physician Partners.
Other Authentically American investors include David Sadler, who is a financial executive based in the Nashville offices of Paris-based GEODIS, which in 2015 acquired locally headquartered Ozburn-Hessey Logistics (OHL).
Rounding-out current investors is St. Louis-area-based Brett Kline, owner of Brett C. Kline Group, a marketing firm. On LinkedIn, Kline identifies himself as an advisor to Authentically American, as as well as an equity-holder.
Wegner, Green and Sadler are alumni of the U.S. Military Academy at West Point and served on active duty in the U.S. Army. Wegner was a Ranger-qualified U.S. Army officer and helicopter pilot, and completed seven years service.
Wegner is also an investor and board member in Ignite Health Group, which markets PowerZone fitness and wellness services. His fellow Ignite board members include Founder/CEO Marty Lotito and director and former Chairman Gary Peat, a former Council Capital (fka Council Capital) principal and more recently a mentor, investor and fractional C-level team member for early-growth stage companies, and others.
Asked about protection of its pivotal "Authentically American" brand, Wegner pointed to trademark applications made in behalf of the company that are still in-process with USPTO, and he expressed confidence that the brand is defensible. Wegner said that his advisor had determined that another USPTO filer who also seeks to secure the phrase "Authentically American" is active in the restaurant sector, rather than in apparel.
Rob Laird
The startup's advisor on the recent $600K capital raise is local attorney Rob Laird of McKenzie Laird, said the CEO.
Also advising the company are Matt Berman (Berman Strategic Legal Services); and, IP attorney Philip Walker of Bradley Arant.
Accounting is handled by Nashville's Robert Kendall (Managing Partner LLC) and the company banks with Wells Fargo.
St. Louis-based Worry Free Consulting (dba Worry Free Marketing) has handled its Web development, and a new website is in the works, said Wegner. The company's IT support is likely to be reviewed by 2H 2018.
For about five years prior to acquiring Omega with a partner in 2012, Wegner held strategic planning, sales, project management and other positions with Mars, Mars Petcare, KPMG and Procter & Gamble, according to his LinkedIn profile.
In addition to his bachelor's degree from West Point, Wegner earned an MBA at California State University - San Bernardino. He was among early participants in the Nashville Fashion Alliance, and he served on that nonprofit's board for nearly two years.
The Wegners and their four children have made their home in Williamson County.
Note: VNC research shows that Omega Apparel continues to operate, and now has about 80 workers in Smithville, led by current owner Thomas Addington.
Addington also owns e-commerce and content services specialist Givington's Inc., headquartered in Fayetteville, Ark. VNC
. last edited 12 May 2020 1121
---