ACHIEVING VIBE will be the least of Nashville-based Artist Growth's worries, it seems. After months of intense development and market-teasing viral communications, there's plenty of buzz around AG's formal debut tonight during a private event at the Country Music Hall of Fame & Museum.
Metro Nashville Mayor Karl Dean and singer-songwriters Vince Gill and Cowboy Jack Clement are among those scheduled to be on-hand for this evening's Hall of Fame event, at 6:30 p.m.
The focal-point is what Artist Growth's creators describe online as a "groundbreaking mobile platform" that provides artists "streamlined career management tools to track daily business tasks and coordinate team projects, all in one place." Referring to the artists the company is targeting, co-founder and CEO Matt Urmy told VNC, "this thing's going to change their lives."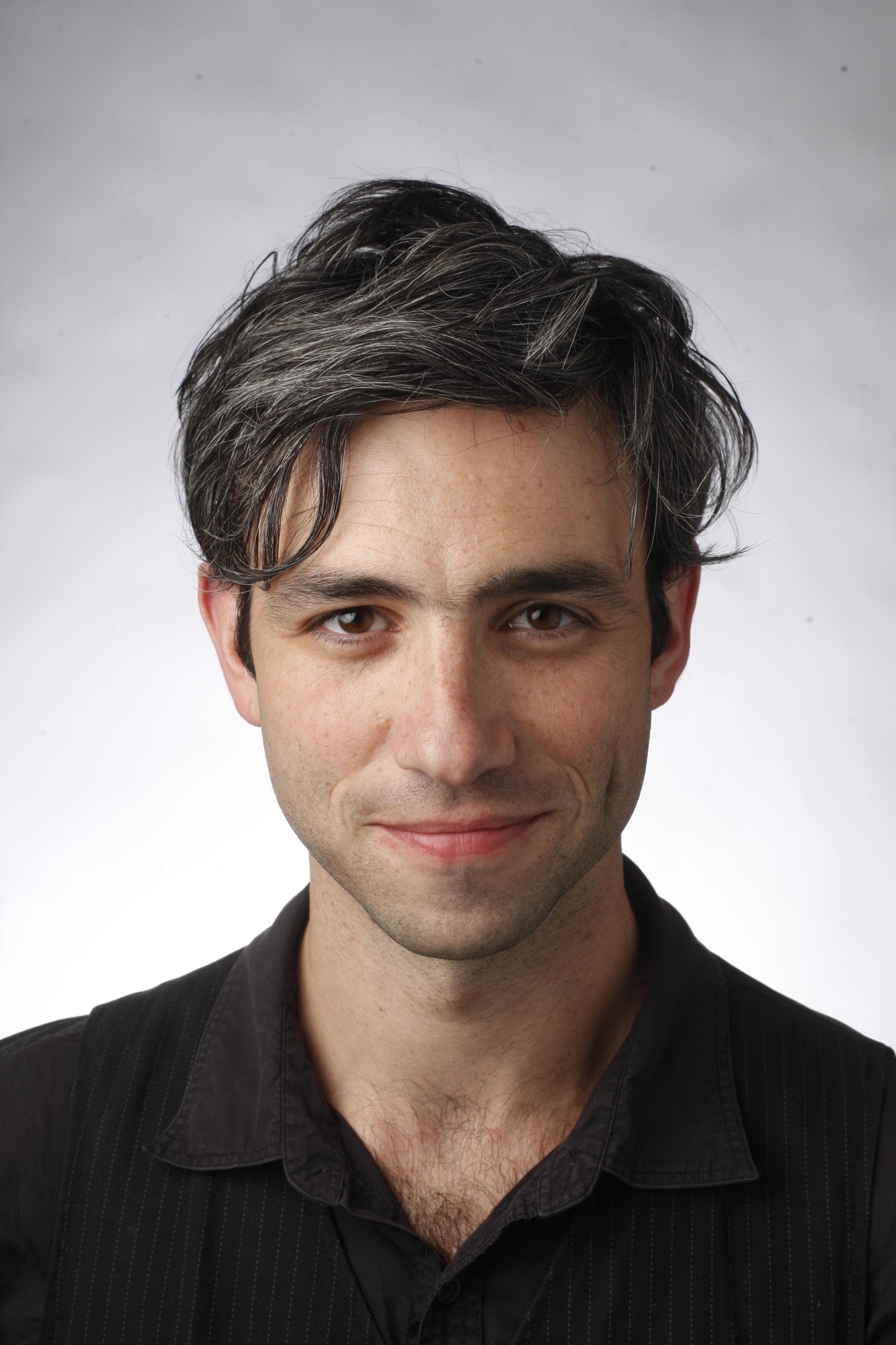 Matt Urmy
Artist Growth is the first branded business created by Urmy and co-founder and Chief Administrative Officer Jonathan Sexton. (They have also created Action Alignment LLC, a Delaware-registered company, as the umbrella for their holdings.) The founding duo, 33 and 30 years old, respectively, have already raised $1MM in outside capital, Urmy confirmed for VNC. The co-founders conceived their idea in 2009, began developing the application 18 months ago and coding began in July 2011, Urmy said.
Asked about raising further capital, Urmy would only comment that the venture will be proceeding with a raise through "appropriate channels" during the current quarter of 2012. Several sources familiar with the situation told VNC the company will soon begin a fresh capital round, and that investors are already approaching the company, as a result of its earlier publicity and word-of-mouth. One source said the entrepreneurs have recently been "turning-away money" from suitors, of which "there's already a line," the source added.
Urmy was also generally mum regarding pending announcements of partnerships and alliances; however, when asked by VNC, he acknowledged that BMI would be a logical ally. Artist Growth information online indicates that its tech platform is to be integrated with one or more performing rights organizations.

Jon Sexton
In separate interviews, co-founders Urmy and Sexton told VNC they are now intently focused on launching Artist Growth.
Nonetheless, the company's "action alignment" technology will be driven into healthcare, education and other sectors, each with sector-specific brands. According to the sources, investment from the forthcoming capital raise is partly intended to enable the company to push its wares into several sectors simultaneously, to leverage rising interest in all-things-mobility.
The Artist Growth toolkit, which debuts today, seems to challenge the proverbial Swiss Army knife for functionality.
The technology makes available to subscribers via Web and mobile platforms an "action pack" of tools for managing bands' activities and performers' careers, Urmy explained. The company's site says that via a single interface its technology (for iPhone, Android, Web) integrates finances, calendars, inventory, contacts, social media and mentoring resources (the latter stored in an on-demand video library of expert commentary, currently dubbed AGTV).
The company will present Artist Growth later this week at the NAMM Show in Anaheim; later this month at the Midem event in Cannes, France; at the Folk Alliance show in Memphis in February; and, in March during Austin's South by Southwest.
The founders have submitted a patent application for their technology, and beta access is available in Nashville, Knoxville and New York City. With today's debut of the initial suite, trial subscriptions are to be available at "very affordable" rates, Sexton told VNC. Earlier this morning, a $4.95 monthly starter rate was cited on the Artist Growth website, which also offered a "free trial coupon."
The Artist Growth product buzz will be heightened by the startup team, its backers and its tech-savvy resources. After all, prominent investors Harry Jacobson, M.D. (retired former vice chancellor for health affairs at Vanderbilt University), and Joe Galante of Sony fame are onboard, as is digipreneur Mark Montgomery, who earned his stripes at the former Echomusic. In addition, John Curtis, the 32-year-old founder of Austin-based contractor Quotient Solutions, has personally taken a stake in the firm, Curtis confirmed for VNC.
Both Urmy and Sexton are seasoned entertainers and sources interviewed by VNC accorded them both full Cred for their knowledge of what resources performers and bands need to make a business our their talent and energy.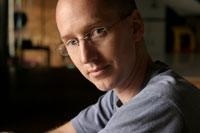 Mark Montgomery
Asked about his investment in Artist Growth, investor Montgomery seemed to be alluding to sectors beyond Music when he said, in part, "Artist Growth is exciting to me for three reasons. First, it was founded on passion for a problem by two young bulls who will not be stopped. Second, it addresses a real problem in the market with a real solution. Third, the technology in the abstract has enormous market potential beyond music..."
The startup's outside advisors include attorneys with Waller Lansden Dortch & Davis; Austin-based intellectual-property attorney Jack Musgrove; and, Shore Fire Media, a New Jersey-based firm that specializes in music-entertainment PR, according to Urmy. Urmy has not yet chosen an accountant and-or back-office services provider, he said. The Artist Growth logo was developed via LogoGuru, the offshore crowd-sourcer; and, much of its video and animation content was produced by Knoxville-based Nick Hollansbe, who, according to Linkedin, is manager of online initiatives at E.W. Scripps.
Urmy told VNC that in addition to himself and Knoxville-resident Sexton, the startup's management team includes Provo, Utah-based Chief Technology Officer Joey Dempster, a singer-songwriter during college who subsequently co-founded Logoworks, exiting via a 2007 sale to Hewlett Packard; and, Nashville-based musician-marketer Jacob Jones, who has a special talent for guerrilla marketing, said Urmy.
Asked about his decision to take a personal stake in the company while also serving as a contractor, Quotient's Curtis told VNC, "It's rare that I cross over to the investor side"; but, he explained, he was impressed with Urmy-Sexton's real-world knowledge of their users' needs.

John Curtis
"There wasn't a lot of guessing" when Quotient posed questions to the owners, Curtis said. "It's one of the few startup companies that we've run into...that really seems like they have all the criteria to be successful," he added.
Connections: Co-founder Matt Urmy's father, Norman Urmy, worked for Jacobson during a portion of Urmy's several decades of service within Vanderbilt University Medical Center. Also, Curtis-led Quotient Solutions is the software developer recommended to Matt Urmy and Sexton by Mike Muhney, who is a longtime business associate of Jacobson. Muhney is the entrepreneur who founded Act! Software, the pioneering company that attracted investment from Jacobson and others, decades ago. Muhney told VNC he plans to attend tonight's Artist Growth debut.
Footnote: Matt Urmy told VNC that his father, Norm, harbors a lifelong passion for woodworking. He began playing an instrument in his 50's and now owns and operates Red Mountain Guitars in Franklin. VNC