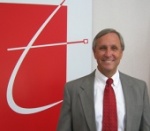 TECHNOLOGY 2020 absolutely plans to be among competitors for the State of Tennessee's new funding for business accelerators, said President and CEO Mike Cuddy.
Of course, entering that competition is just one of numerous action items and concerns on a long list maintained by Cuddy, who has led the Oak Ridge-based organization nearly three years.
Tech2020 stays busy: Over the years, it has provided the motive force for spinoffs Meritus Ventures, Pathway Lending, Southern Appalachian Fund, the Digital Crossing data center, a long-standing venture forum and other initiatives.
Tech2020 was formed 16 years ago to push tech commercialization, economic development and entrepreneurship in East Tennessee and portions of adjacent states. Cuddy has 18 full-time staff (augmented by the LBMC PEO), annual revenue of $3 million and 17,000 square feet of facilities that Tech2020 controls directly, including about 4,000 square feet of incubator space.
Tech2020 has long-standing relationships with Oak Ridge National Laboratory, the University of Tennessee, the UT Research Foundation, the Y-12 National Security Complex and other regional customers and partners; and, it has played key roles creating and-or operating incubators and similar programs at Oak Ridge, Knoxville and Chattanooga, as well as in nearby regions of Kentucky and North Carolina.
Tech2020 also houses the Innovation Valley Technology Council (counterpart to Nashville Technology Council), and the Center for Entrepreneurial Growth (CEG), which provides counsel, training and other resources for entrepreneurial startups. It also has a for-profit subsidiary, dubbed Enterprise Support Inc., which can accept revenue and investment, Cuddy noted. Though Tech2020 has harbored thoughts of expanding the footprint of the CEG (which in that scenario would be renamed Centers for Entrepreneurial Growth), the idea is not currently being pursued, Cuddy told VNC.
Cuddy said he is "encouraged" by Gov. Bill Haslam and ECD Commissioner Bill Hagerty's Jobs4TN employment and INCITE Innovation initiatives.
In his view, the entrepreneurial "choir" in East Tennessee long ago embraced the principles underlying those programs; now, he said, the region's "entrepreneurial innovation ecosystem" stands ready to serve in alliance with others. Cuddy said he looks forward to hearing more details regarding the intended statewide roles and interrelationships of Startup Tennessee (which for the moment he views as likely to be a hub for best-practices dissemination) and Tennessee Technology Development Corporation (TTDC), which seems likely to retain its tech-commercialization duties.
Cuddy said he has told Michael Burcham, the Nashville-based CEO of both Startup Tennessee and the Nashville Entrepreneur Center, that Tech2020 will help in any way it can. "It remains to be seen how it plays out," Cuddy added.

Having seen his share of economic ups-and-downs in the past few decades, Cuddy also said he is wondering how new statewide initiatives will be sustained, longer-term. He recalled that during a portion of the Bredesen Administration, Tech2020, Nashville Technology Council and other regional tech councils received annual state grants via Tennessee Technology Development Corporation (TTDC). The eventual loss of those grants contributed to staff and service reductions at Tech2020, Cuddy noted.ECD's Hagerty has made plain enough that the state will work on several fronts to improve conditions for creating high-quality jobs and will sometimes help seed new programs; but, ultimately, advocates in the state's nine economic-development districts will determine the long-term fate of the programs they champion.

There's also the matter of venture capital: In 2009-2010, coveted TNInvestco allocations went to new funds in Middle Tennessee and West Tennessee, with no allocations to East Tennessee-based candidates, contributing to the generation of considerable angst, if not outright resentment in some quarters within that region, as previously reported. A TNInvestco candidate sponsored by a Tech2020 affiliate -- Southern Appalachian TNInvestco Management Co. LLC -- failed in its bid for a TNInvestco award. Without weighing-in on the TNInvestco issue directly, Cuddy acknowledged that elected officials are often taken to task for regional slights, whether real or imagined.
Looking forward, Cuddy sees other capital-related questions that warrant attention; for example: Will early-stage companies that win funding from TNInvestco funds be able to recruit sufficient later-stage capital to allow them to remain in Tennessee?
Under one scenario, the startups' later-stage capital needs could attract out-of-state investors with purses big enough to demand that those companies relocate to other states.
Lest that seem mere fretting, Cuddy pointed-out that at least two East Tennessee startups left under the sway of venture capital: Nano Detection Technology moved from our Fairview Tech Incubator to Cincinnati; Sunlight Direct, a hybrid solar lighting play, moved from the Tech2020 Incubator to Escondido, Calif.
To improve capital access, Cuddy says the state should explore innovative ideas, perhaps including the notion of leveraging the Tennessee Consolidated Retirement System (TCRS) to require private-equity funds that manage TCRS assets to make commitment to co-invest or otherwise participate in funding Tennessee funds and portfolio companies. Some other states have made similar programs work, he asserted.
Cuddy said he did not weigh-in on a legislative proposal earlier this year that would have required TCRS to allocate some assets to in-state private equity firms for management. That measure quickly sank into "summer study" status, after its proponents were apparently reminded that TCRS already has such authority and is more concerned with achieving needed returns for the pension fund.
Other Tech2020 initiatives underway include:
► Tech2020 will compete for the East Tennessee Development District's share of Gov. Haslam's INCITE initiative. State ECD Commissioner Bill Hagerty has asked for comments on the impending grants competition be submitted by Friday, July 15.
► Tech2020 and some of its individual executives have equity stakes in Venture Incite, the Oak Ridge-based tech commercialization startup launched by Nashville-based Solidus-TNInvestco. Venture Incite, as reported by VNC, aims to commercialize technology and other intellectual property emerging from national laboratories and research universities.
► Tech2020 Chairman Mike Carroll (who is CEO of MK Technologies, a design and engineering firm) is also leading a less formal Knoxville group known as the entrepreneurial growth group (EGG), which has become a vehicle by which Tech2020 affiliates with other regional groups, including the Knoxville Chamber, the UT Anderson Center for Entrepreneurship and Innovation, and Entrepreneurs of Knoxville, among others. Though EGG could conceivably evolve into a formal Knoxville entrepreneur center, there are currently no such plans, said Cuddy.

► The nonprofit may eventually launch a free-standing foundation to further its aims, said Cuddy. For now, the fledgling fundraising effort is simply identified as a program entity within the existing 501c3 organization. The expenses and obligations of operating a free-standing foundation are not trivial, Cuddy noted. However, odds are good that within five years the foundation will be established as a distinct entity, probably after Tech2020 realizes gains from its Venture Incite investment and other activities.
Cuddy's predecessors in the Tech2020 leadership role have included Tom Rogers, who is now ORNL's director of industrial and economic-development partnerships; and, Alex Fischer, Tech2020's founding executive director, who went on to such posts as deputy to then-Tennessee Gov. Don Sundquist, and later roles with Oak Ridge National Laboratory and Battelle. Fischer is now CEO of The Columbus (Ohio) Partnership.
Cuddy, who will soon turn 66, has been a volunteer or executive with Tech2020 and the Oak Ridge Chamber efforts that preceded it for 18 years, Cuddy recalled during a recent VNC interview. Cuddy was recruited to the job after 10 years with SAIC, one of East Tennessee's largest technology employers, which Cuddy served as VP-IT Services. Earlier, he worked 30 years with Union Carbide, Martin Marietta and Lockheed Martin Energy Systems. He holds a University of Tennessee mechanical engineering bachelor's, as well as a UT MBA.
He is married to Carolyn Cuddy, who is chief operating officer and executive director of the Center for Executive Education within the UT College of Business Administration. VNC