Resource Communications Group President Melinda Curran says she'll allow six months or more to absorb Andy Bailey's NationsLink Wireless, and then may begin preparing for another telecom buy.
The RCG-NLW combination was discussed 10 months before a Jan. 8 closing created a company with revenue north of $5.5 million and 25 employees, Curran and Bailey told VNC. The two execs had collaborated on shared clients or referrals for more than four years, Curran estimated, with RCG focusing on land lines and NLW targeting wireless mobility. The terms of their deal were not disclosed.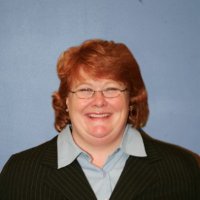 Melinda Curran
Curran's seven years growing RCG and nine years in sales with AT&T-BellSouth seem to have left her prepared to bear down on her suddenly expanded business. She hinted she is aware of a number of potentially willing telecom sellers, but it'll take sustained effort to identify serious prospects. Meanwhile, she'll focus on integrating NationsLink.
Bailey, meanwhile, explained he "needed to do something different" and now plans two ventures: First, he's preparing to raise about $2 million to fund his new 30Avacation.com (30Avhp LLC) company, which will purchase deeply discounted Gulf Coast residential properties and operate them as rentals. He'll serve as general manager.
Bailey, age 43, also plans to do business as Rock Habits LLC, which he created in November to provide coaching of individual entrepreneurs committed to improving their business operations and performance.
He'll use the "Rockefeller Habits" that he, himself, used to grow 18-year-old NLW, which was founded as a paging company. The "Habits" approach was popularized by author Verne Harnish in Mastering the Rockefeller Habits, in which he deciphers the business practices of magnate John D. Rockefeller. Harnish was also founder of the Entrepreneurs Organization, in which Bailey is a 13-year member.

Bailey acknowledged that while coaching a dozen or more companies up-close over the next 12 to 24 months, he might yearn to get back into running a businesses. He recently signed his first Rock Habits client, he said. VNC