DAVID STANGE, who's been CEO of startup Beachy since September, says he vowed when he stepped into that role that he would not push to raise further capital until he'd spent at least a year at the helm.
That clock began ticking Sept. 12, 2019, when Stange succeeded Co-founder Matt Houston.
Since its founding in 2015, Beachy has been selling its tech platform to U.S. hoteliers who are looking to improve guests' experiences by allowing advance paid reservations of beach chairs, umbrellas, cabanas and the like -- and, more recently, by providing venue staff an app for placing guests' food and beverage orders from the beach or poolside.
Hotel guests may make equipment reservations in the course of booking their stay online. After arrival, service staff take food and beverage orders on the beach via their employer's Beachy app.
The company has previously raised $6.25MM from founders, friends and family and debt-capital providers, and now has 44 entrants on its cap table. In December, the CEO also announced stock options for a number of its 15 FTE team.
Stange projects the company reaching breakeven-or-better financial status in 2H 2020.
Previously, Beachy raised capital mainly for tech development, staffing, and organic sales and marketing.
Next time, said the CEO, the funding of potential mergers and acquisitions is "1,000 percent" likely to be among factors considered in planning its capital raise, though at this point he remains open-minded as to the actual timing and magnitude of the raise.
Given the growing importance of brand strength, operational scale and the ever-better guest experience, the hospitality industry generally and hotel contract services, in particular, are undergoing significant consolidation, Stange explained.
Thus, Stange, his team and their advisors have begun keeping their eyes on potential M&A targets that might warrant closer inspection for value, synergy and accretiveness.
The CEO also acknowledged he's gotten to know some CEOs who are carving tech niches different than Beachy's own.
Each potential transaction will be subjected to intensive diligence, and deals that help Beachy meet successive milestones -- such as $10MM and $100MM revenue -- will get a serious look, said Stange.
He added that solid M&A of businesses or technologies can help ensure that Beachy is going into markets and into the offices of prospective users "with more than a couple bullets."
Beachy will pursue strategies that help the company fulfill its promise of helping its B2B customers maximize the guest experience, while creating value for Beachy shareholders and employees -- and spending the least amount of capital possible.
Stange also emphasized that his co-founders and directors recognize that Beachy's opportunity is potentially global, with penetration of key U.S. markets and such Caribbean destinations as Turks and Caicos, Jamaica and Puerto Rico among near-term priorities.
Asked about competitors, Stange said he seldom sees direct competition on beaches or poolside, though, when asked about EazyO, he readily acknowledged that Beachy "coexists" on some beaches with EazyO, adding that he believes Beachy achieves 90% or more share in each instance.
Asked about Amazon and UberEats, Stange said that while Amazon is at least hypothetically a threat to virtually any technology-driven business, he believes that Beachy's B2B model, rather than a competing Consumer offer is currently a good insulator from both those brands.

Beachy's plans don't call for anyone downloading a Beachy consumer app, the CEO emphasized.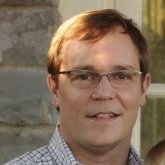 Chair Tim Mulron
Tim Mulron is chairman of Beachy's board. He is Co-founder of locally based Teaming (Meetingful Inc., Delaware), which offers software to help work teams align on the basis of direction, values and operating principles. Mulron was also Co-CEO and director of LeanKit and was chief strategy officer of Emma.

Co-founders Stange, Houston and Co-founder and Senior Software Engineer Josh Aronson are among directors.
Directors also include Roshan Patel, president of the Middle Tennessee Hotel Association; and, Marc Saiontz of Snowbridge Capital.
The company's advisory board includes Tom Sparico, the VC founder of Brand New Matter (BNM) Ventures; Steve Proctor, former CEO of Edgenet; Juan Vallarino, CEO of MyNexus (care management platform); and, Mike Stange (the CEO's father, a resort industry veteran).
Beachy's professional advisors have changed a bit since our previous report here.
Stange said he now relies on Fenwick & West for legal counsel; his accounting is with Keith McCeney of McCeney & Martin in Brentwood. His PR remains with Kristen Kukta, CEO of Unblurred Media. The CEO noted that in addition to its single patent application thus far, the company plans additional filings.
Beachy's interim head of marketing is Beth McClure, the Calabasas, Calif.-based former global head of marcom for hospitality-tech incumbent Agilysys.
Stange, 34, is a native of Sandestin in the Florida Panhandle. He came to Nashville in 2007 after graduating from the University of Alabama. He and his wife have two toddlers. His LinkedIn is here.
This past October, Beachy (Beachy Holdings) won Tech Innovation of the Year and Tech Innovator of the Year awards, bestowed by the Vacation Rental Management Association. VNC
. last edited 0652 29 Jan 2020
---