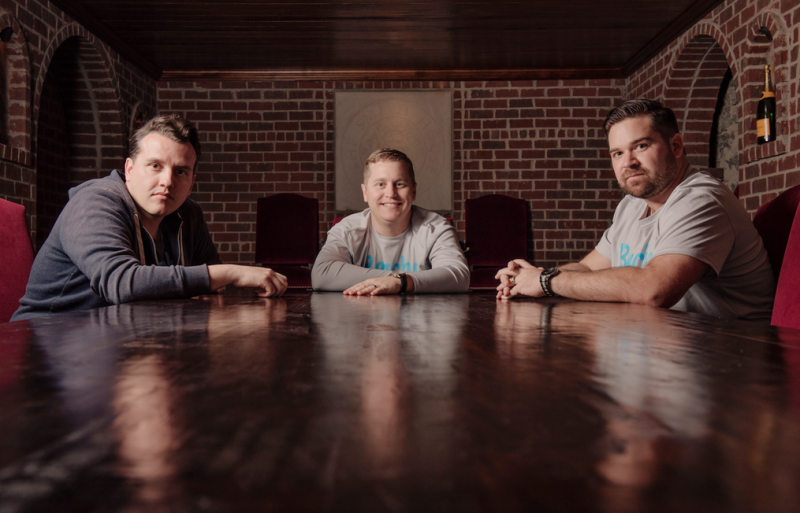 BEACHYapp, the e-concierge startup based in Nashville, is pursuing a $2MM Angel-investor round ahead of its Florida launch in May.
Co-founder/CEO Matt Houston yesterday told Venture Nashville that he and co-founders Josh Aronson (CTO) and growth-wrangler David Stange -- all three age 30 -- have raised $350K thus far in the current round, augmenting a $400K family round in 2015.
The company was chartered less than a year ago, and is now focused on helping beach-goers reserve chairs and other beachsets offered by hotels and resorts, or order for shoreside delivery an array of thoroughly vetted products and services.
Though it has received international interest and queries from land-locked hospitality operators, the company is fixed on America's beaches, for now.
Officially registered as Beach Chairs LLC, its business model calls for a markup on each transaction done in behalf of a vendor customer. Its iOS app is available for iOS, and is on the Web for Android and Windows. A Google Play app is due out.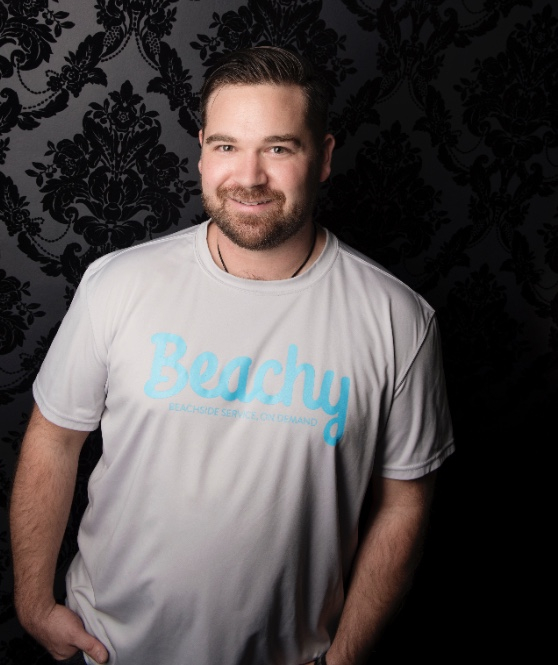 CEO Matt Houston
The company is receiving "pretty explosive" organic response to its on-going pilot offering in Florida, and the owners would prefer to forego taking further outside capital, said Houston.
They do not rule-out a Seed round after convincing operational metrics have begun to flow.
Either way, the founding trio plan to take the company to a likely exit into the arms of a strategic partner or buyer within three to five years, said Houston.
In the wake of a successful exit, Houston said he believes his co-founders would share his interest in investing in startups that emerge from the Nashville Entrepreneur Center (EC) and elsewhere. Houston said that while he has not participated in an accelerator, he has found that his personal EC membership has paid enormous dividends, particularly in access to mentors and others.
Future Beachy bidders could include companies in hospitality (think hotel groups), property management services company (e.g., Wyndham Vacations), Travel enterprise (Expedia, AirBnb) or property management software, said Houston.
"We're establishing an entire marketplace" for on-demand and by-reservation transactions, rather than competing with such apps as Yelp! or Killer Rezzy.
The company says in its materials that upon arriving their beach, users are connected with the Beachy vendor network, offering an array of amenities. Goods and services include vendors' beach chairs, umbrellas, and add-on entertainment experiences, including helicopters rides, jet ski rentals, and more.
The CEO and his Florida-based father, a retired radiologist, joined with his son to take out the initial $400K round. Stange's father, Mike Stange -- an advisor, entrepreneur and operator in Florida's hospitality arena -- is Beachy's lead industry advisor.
In addition to its founders, the company has "7 to 10" developer FTEs and will bring aboard its first fulltime operations hire in April. That person is inbound from the hospitality sector, said Houston (pronounced HOUSE-ton).
Aronson was previously with Nashville-based startup Change:Healthcare, which eventually sold to then-Emdeon (now also named Change:Healthcare). David Stange was in relocation-services sales for Paxton Companies and others.
CEO Houston was previously in operations management with SMS Healthcare, based in Nashville. Earlier, he sold his equity stake in the Limelight entertainment venue he had cofounded.
On his LinkedIn profile, Houston notes that he exited Limelight in 2012 for a job better fitting his role as husband and father.
Beachy's outside advisors include attorneys with Bradley Arant Boult Cummings and with Bass Berry & Sims. Beach Chair relies on Rodefer Moss accountants.
The company also gets production support from Snapshot Interactive and PR services from locals Lauren Reed (Reed Public Relations) and Kristen Kukta, who also works in Nashville for First State Dynamics. VNC
.
---