Innovation Fast Track Act eyes regulatory licenses
CEO scouts for legislative sponsors, grassroots allies
Sandbox results could lighten venture drag
Beacon abhors economic development incentives
---
BEACON IMPACT has for months been quietly honing and sharing with potential legislative supporters its proposal for a new Innovation Fast Track Act that it hopes to advance in the Tennessee General Assembly, which will soon convene.
Beacon Impact is the policy-advocating 501(c)4 ally of the Beacon Center of Tennessee, a 501(c)3 nonprofit.
Justin Owen JD is CEO of each of the organizations, nonprofits with different charters and which co-operate via bilateral contracts.
Owen told Venture Nashville that, given the pandemic and its socioeconomic impact, he believes the timing is right for Tennessee to mount an innovation push, adding that he subscribes to the widely held belief that recessions and crises have typically spawned innovative new companies, some of which go on to become major enterprises.
The 37-year-old CEO also said he believes Tennessee's existing strengths, including resilience developed during the pandemic, give the state an edge in achieving leadership among states, across many sectors.
He noted that he believes openness to innovation has also been spurred by Tennessee's joining dozens of other states in freeing-up inter-state access to telemedicine.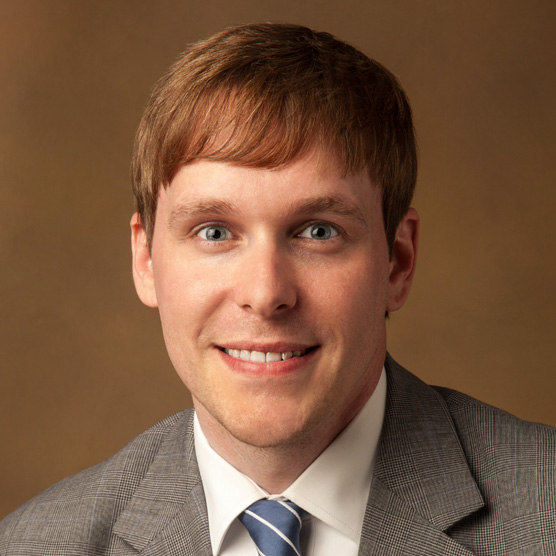 CEO Justin Owen JD
Owen confirmed he has been in discussions with potential sponsors among members of the Tennessee General Assembly who may be willing to introduce pro-innovation legislation after the Tennessee General Assembly convenes this month.
He emphasized that Beacon Impact representatives will not begin engaging with grassroots Innovation stakeholders until after one or more Tennessee legislators have committed to putting forward a well defined Innovation bill.
Capitol Hill sources we were able to reach today said the deadline for submitting bills has not yet been announced.
Owen said numerous constituent groups and other organizations are on his list for engagement and possible enlistment in securing passage of an Innovation bill, including Tennessee Department of Economic and Community Development, Launch Tennessee (Tennessee Technology Development Corp.), and the state's regional entrepreneur centers.
Lead concept: The CEO said the Beacon team been working months to develop a new legislative proposal that would afford small-business owners, entrepreneurs and others at least temporary relief from the risk of being slowed or stopped in their tracks by existing state regulations that do not -- and probably could not have -- anticipated innovators' new technologies or business models.
Navigating impediments embedded in laws and regulations can be a lengthy, expensive and sometimes fatal process for innovators seeking to launch startups with products and services that are significantly differentiated from legacy products and services.
Acting out of similar concerns, a number of other states -- as well as governments in other nations -- have created what are often referred to as "sandboxes," i.e., zones within regulatory regimes in which innovators are assured rapid, low-friction review of their requests to be relieved of complying with rules that would otherwise stymie their initiatives.
Owen said Beacon aims for nothing less than to create one of the "broadest" regulatory sandboxes in the nation.
While Owen envisions Tennessee creating a sandbox that would be industry-agnostic from the outset, the Beacon team is placing priority on helping businesses that currently must obtain one of the many licenses administered by the Regulatory Boards division of Tennessee Department of Commerce and Insurance (TNDCI).
Beyond regulation of licensing, TNDCI has divisions focused on Insurance (including Captives), securities, fire prevention, law enforcement training, emergency communications and other fields.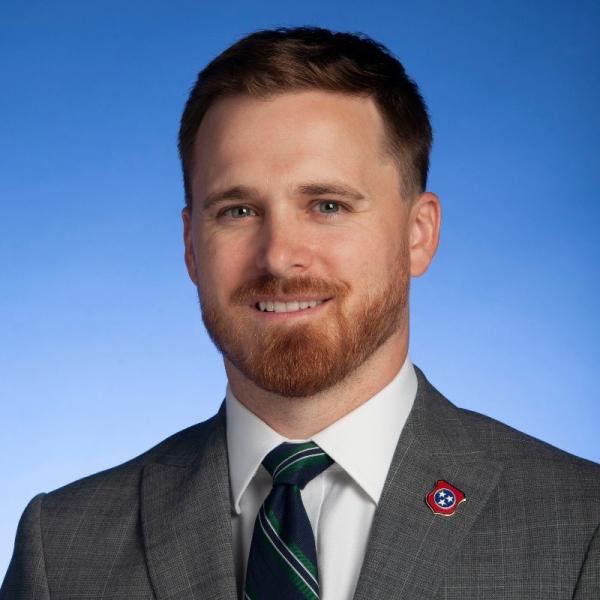 Carter Lawrence
Owen confirmed that he has begun discussing the sandbox idea with TNDCI Commissioner Carter Lawrence, who rose to that role in Gov. Bill Lee's Cabinet on Nov. 12, after serving as TNDCI's chief operating officer.
Although other states have already created sandboxes, they have typically been specialized, rather than industry-agnostic, as was the case in 2019, when Kentucky created a sandbox for the Insurance sector (related bill here).
Similarly, in 2018 Arizona created a sandbox for financial technology (fintech) companies, and now has five companies involved in the program, according to its website.
In 2019, Utah created a sandbox for innovative ways to improve access to legal services and justice, here; and, Vermont created a sandbox for the Insurance sector, here. The National Conference on State Legislatures updates sandbox initiatives here.
Owen said that, should the state's sandbox program eventually expand to include the financial sector, that would require input from Department of Financial Institutions, a longer-term option he said he has not yet discussed with DFI Commissioner Greg Gonzales.
VNC notes that the first financial regulatory sector was created in the United Kingdom in 2015, background here.
Probably even farther over the horizon, bringing Healthcare innovators into the sandbox program would probably be done under the aegis of the Tennessee Department of Health, said Owen.
Companies' admissions to Sandbox programs are typically good for a specified number of years. No concessions are made with regard the innovator's requirement to comply with health, safety and related rules.
Beacon Impact's current legislative agenda contains multiple items, in addition to the Innovation push.
In fact, Owen said its most important objective this year is winning the required third affirmative vote by the General Assembly on an existing proposal to incorporate Right to Work mandates into the Tennessee Constitution, rather than continuing to rely only on RTW legislation that has been in-place the past 73 years.
A favorable supermajority vote in the General Assembly in 2021 or 2022 would allow the constitutional measure to go on the ballot in 2022.
Owen acknowledged that opponents to constitutional change argue that existing law is sufficient to sustain Tennessee's Right to Work status. However, the CEO said there are several arguments in favor of a constitutional amendment, including the possibility that "demographic change" in the electorate or other variables could, over time, undermine support for existing RTW law, which is easier to amend or discard than a state constitution.
A continuing Beacon priority, reform in oversight and regulation of Healthcare "certificates of need" (CON), also remains on Owen's docket.
Beacon and other stakeholders in each of these issues will need to show considerable agility.
For example, Beacon has espoused Tennessee's resistance to Medicaid expansion for years, pending approval of the block-grant proposal that Gov. Bill Lee and his predecessor Gov. Bill Haslam had advocated.
Today, the state received word that its unique Medicaid proposal has been approved by U.S. Health and Human Services, but implementation must await approval in the Tennessee General Assembly, while simultaneously surviving the threat of it being rescinded after the next President of the U.S. takes his oath, Jan. 20.
Gov. Lee said in a release today he will quickly ask the General Assembly to approved a measure approving implementation.
Owen said that if something like Beacon's sandbox initiative becomes law, benefits demonstrated among participating companies could actually lead to eliminating or modifying some existing licensing and other requirements.
Beacon Impact lists all its policy priorities here. Read more on the Innovation push here and here. Justin Owen's LinkedIn is here.
Earlier VNC coverage of Tennessee sandbox or related initiatives are here. Coverage of Beacon, here.

Beacon Center was created nearly 16 years ago to conducts research and formulate policy concepts that its founders believe are consistent with widest adoption of "free-market" principles.
Both the Center and Beacon Impact share interest in persuading policy influentials to eliminate or modify laws, regulations and government spending which Beacon argues impede individual freedoms of life and livelihood.
Beacon leadership has been strongly critical, among other things, of state funding for economic development incentives, and does not approve of using tax dollars to pay for, e.g., matching funds with which to pursue federal grants, though they have said they see the latter as less onerous than the former.
Last summer, the Beacon Center issued its first Tennessee City Freedom Index (note the link to spreadsheets) in which none of the state's largest cities -- Nashville, Memphis, Chattanooga, Knoxville -- made it into the Top 20 most "free" cities in the Volunteer State.
Then, a few weeks ago, Beacon issued its 2020 Pork Barrel spending report for Tennessee, here.
In addition to the CEO, the Beacon Center site invites those interest in the Innovation Fast Track Act to contact EVP Stephanie Whitt or Policy and Research Director Ron Shultis.
The Beacon organizations have lawyers in-house. Its outside accountants are at Patterson Hardy & Ballentine, the CEO confirmed. VNC
. last edited 1500 8 January 2021
---