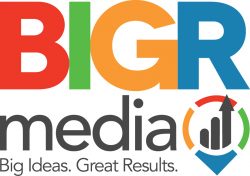 Update: HomePage and BIGR ended their consolidation efforts in 2017. On Oct. 1, 2018, Gilfillan and FW Publishing, owned by Bill Freeman and Jimmy Webb, co-founders of Freeman Webb, announced they'd acquired HMPG. In May 2018, FW acquired NashvillePost.com, nFocus and Nashville Scene. Our original 2016 story follows below. -Ed.
BIGR Media, a hyperlocal digital-media startup based in Brentwood, may raise $2MM or more for consolidation of initial assets and on-going market development.
In a series of interviews, Venture Nashville discussed the BIGR Media gameplan with two of its co-founders: Kelly Gilfillan, the Brentwood-based founder and CEO of Home Page Media Group (hereafter, HPMG); and, Steven Ludwig, founder and CEO of Verge Network, a digital-media consultancy and publisher of The Williamson Source.
Other BIGR Media co-founders are Corey Little, who is CTO and chief creative officer; and, Kip Dodson, chief development and sales officer. The new BIGR entity was chartered just two months ago. The acronym in its name refers to "Big Ideas" and "Great Results."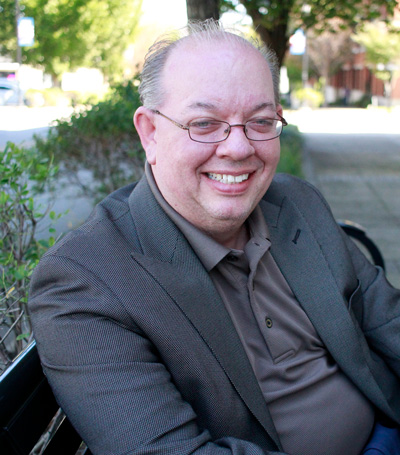 Steve Ludwig
Although the matter remains under review, it seems the lead scenario now is for the new company to raise capital in several phases over as long as three years -- rather than in a single round -- with an initial near-term target of perhaps $750K obtained via convertible preferred shares.
Ludwig noted that opinions on capital-raising vary. In this case, the co-founders have "plenty of skin in the game" and are highly incented by their self-funding, he said, adding that the company's brands are well established in Williamson County, where significant investment seems likely to originate.
In the midst of these deliberations, by the way, both Ludwig and Gilfillan said BIGR is looking for a law firm, following the recent retirement of their legal advisor. (The company banks with Pinnacle Financial and its accounting is with Compass East.)
Meanwhile, BIGR's owners have had some conversations with potential investors. Formal presentations are likely to begin in November.
Proceeds from the raise are expected to fund BIGR's acquisition of the publishing assets of HPMG and Verge, and pave the way for fresh steps toward expanding BIGR's footprint, said both Ludwig and Gilfillan.
Though neither funding nor the asset-acquisition transactions have been executed, some de-risking of the deal has apparently been achieved.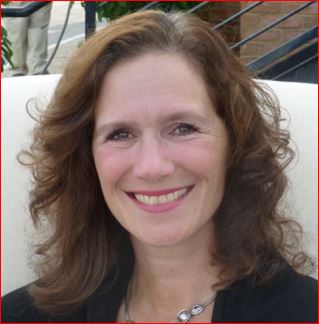 Kelly Gilfillan
The two publishers have been operating jointly since June 1 under cross-licensing and contractual agreements.
As a result, said Gilfillan, vital business processes are well tuned, and ready for aggressive growth.
In turn, Ludwig underscored that the combined business is self-sustaining, funded since inception from cash flow -- plus, sales revenue rose 30% shortly after melding the two sales teams.
All that effort to de-risk the new company might explain why the founders declined an early proposal from a venture-capital firm, deciding the deal, as Ludwig put it, "wasn't for us."
Even so, barring a more interesting proposal, the first leg of the capital is now likely "to look a lot like 'friends and family'," Ludwig acknowledged.
In addition to the new firm's principals, the combined BIGR workforce includes 15 FTE and 15 part-time or contractors. Of that 30-person complement, fully 21 are editorial workers (9 FTE, 12 contract).
BIGR Media is likely within the next 12 months to stand-up a minimum "two or three" and maybe as many as seven additional news sites in the next year or so, VNC learned. Middle Tennessee will be priority, though other instate and out-of-state markets also beckon, and the company already has one licensing customer in the Orlando area.
The baker's-dozen "dot-com" sites already in BIGR's orbit include AtoZSportsNashville, TitansInsider, VandyInsider, VFLInsider, TNHighSchoolFootball, StyleHomePage, BrentwoodHomePage, SpringHillHomePage, FranklinHomePage, RutherfordSource, WilliamsonSource and NolensvilleHomePage. And, it has licensed its platform to an entrepreneur for the Orlando market.
Ludwig, 46, and Gilfillan, 50, both expressed satisfaction that their business might help breathe new life into local newscoverage -- including investigative reporting, government coverage and reader surveying.
They also aim to provide owners of small and medium-sized businesses the affordable advertising, native-content and social-media tools that are essential for merchants to gain customer awareness and response.
Gilfillan said the company's co-owners in new markets will often be "displaced journalists" who previously worked for "legacy newspapers" and other news outlets, and who want to help fill news, sports, entertainment and retail advertising gaps she believes now exist in many urban and suburban zones. In addition to journalistic and sponsored content, the company will continue to offer sponsors and advertisers the tools and services they need to support website development, social media strategy and execution, they said.
Dan Hammond
Asked about informal advisors, Gilfillan said her list includes local media entrepreneur Dan Hammond, founder of Publishing Group of America, American Hometown Publishing and, most recently, American Hometown Media, to whom Gilfillan was introduced by Cherie Hammond, a friend who is both a consultant and the wife of the publishing entrepreneur.
Hammond told VNC today, "What impressed me from day one with Kelly was not necessarily the digital media concept she founded (which has been proved-out brilliantly), but her execution. I may have helped her with some strategic planning, but I certainly didn't play a role in her greatest asset and what separates her from so many other entrepreneurs: Her vision is equally matched with her tenacity and drive to roll up her sleeves and get results."
Gilfillan also cited the support provided by Marshall Martin, who has been a member of her publishing advisory board, as well as a Petra Coach consultant and former CEO of local healthcare analytics startup, Stratasan.
Backstory: Ludwig and Gilfillan realized they had congruent business interests when they both attended a Chicago meeting of the Local Independent Online News Publishers (LION). Few attendees at that event indicated they had achieved as much traction as both their companies enjoyed, the pair recalled today.
Gilfillan explained that the idea of HPMG and Williamson Source operating jointly for a trial period was first raised with Gilfillan by local serial entrepreneur and Narus Health CEO Michael Burcham, while Gilfillan was enrolled in EO Nashville's Catalyst program for startups.
She gained 100% ownership of HPMG in 2014, after buying-out co-founder Susan Leathers, a journalist-turned-entrepreneur who had previously been a news editor for The Tennessean (Gannett).
Gilfillan and husband Dave Gilfillan, who's with Iasis Healthcare, have three children and reside in Williamson County.
Note: Verge Network's publishing dba has previously been Source Local Media. VNC
.
---