BioMimetic Therapeutics CEO Sam Lynch said development of the life-sciences industry in Nashville demands a greater role by Vanderbilt University and the focusing of the region's resources, as never before.
Lynch is founder of Franklin-based BioMimetic and has been its president, CEO and a director since 1999.

BioMimetic aims to become the leading company in the field of orthopedic regenerative medicine, by commercializing its biotechnologies - of which Lynch is co-inventor - to promote tissue healing and regeneration. The company trades on NASDAQ as BMTI, having executed its IPO three years ago.

In a recent interview with VNC, Lynch said that if the Nashville area hopes to rise at all from its current lower-tier position in the cultivation of U.S. life-sciences businesses, he believes there must be improvement on at least three fronts.

He explained that, foremost, he believes it is imperative to have a stronger pro-entrepreneurial culture among administration and faculty within Vanderbilt University and other institutions.

Also essential, Lynch said, is sustaining and building upon the tech-driven economic development momentum that Lynch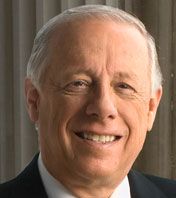 believes has been established under Gov. Phil Bredesen (right), while simultaneously improving policy alignment among levels of government in the state.

Lynch displays skepticism regarding the odds of expanding Vanderbilt's pivotal role in advancing life-sciences commercialization.

He told VNC he is not persuaded that Vanderbilt's recent internal tech-transfer initiatives, previously reported by VNC, will prove strong enough to have the impact that is needed on the life-sciences venture ecosystem in the Nashville region or Tennessee, at large.

Lynch explained that his "perception" is that Vanderbilt is still attempting to tweak what he considers "a very antiquated, out-of-date tech transfer model" that has proven only "modestly successful" where employed, in terms of "realizing the full impact of [nurturing] small entrepreneurial start-up companies."

Notably in this context, Lynch told VNC he has been an adviser to the TNInvestco fund created by three former Vanderbilt University Medical Center and technology transfer executives, all of whom, as reported previously by VNC have called for U.S. universities to adopt new commercialization models, which they hope to advance through their TriStar Technology Fund, which is specializing in "Healthcare Innovation."



Lynch said that in his view "one of the few bright exceptions to the rule" at Vanderbilt is currently the work of Prof. Jeff Conn (at left), recently reported by VNC, through which the Conn laboratory is implementing a new model for drug discovery and eventual collaboration with large pharmaceutical companies. "He should be applauded as a pioneer," Lynch said.

Asked whether recent Vanderbilt initiatives will improve the university's entrepreneurial culture, Lynch paused, then responded, "I've been here for ten years. That's long enough to kind of see what - beyond their words - what their actions show." He declined to elaborate.

Moving on, Lynch said all such efforts must be reinforced and sometimes fueled by Federal policy that is consistently "pro-business and, particularly, pro-small business."

Typically, Lynch said, successful regional efforts to develop the life-sciences sector eventually reached a point "where the state said, 'Wow! we have a real critical mass and we should do something to foster this industry', and then it became a sort of self-fulling cycle."

"That really is, in my eyes, the same model that has led to success in all the regions of the country where there is a strong life science presence," he added, citing as examples the San Francisco Bay Area and Research Triangle Park, near Durham, N.C.

Lynch spent ten years in Boston, five on Long Island and more than a decade in the Nashville area.

He said he sees the three regions he's lived and worked in as occupying different tiers in life-sciences commercialization, with Boston - "where I really got my initiation" to life-sciences development - being one of the nation's "top three" cities for such endeavors; the New York City area somewhere in the middle; and, Middle Tennessee currently representing "a lower tier."


Lynch explained that life-sciences leadership in such cities as Boston does not happen by accident. He explained, "I think what I saw in Boston is that there [was] really an alignment of interested parties all the way from the state level to the regional level to the then to the sort of university and company level."

He said establishing a fertile life-sciences component here in the Nashville area will take alignment of interests and a sector-specific economic development strategy supported by actors at national, state, regional and local levels. That alignment, he said, must be energized by "policies within universities to [stimulate and support] tech transfer and to spin-out technologies from the university setting."

Lynch said that in his experience, "once the [region's universities] set up a robust tech-transfer initiative and fully endorsed the importance of that to the faculty, then the university really drove at the grassroots level a lot of the entrepreneurial activity around life sciences in starting up small companies, and then it kind of went from there...to the regional level and finally up to state level."

Given the importance of state government as an ally in advancing life sciences, Lynch stressed, "I think it's very important that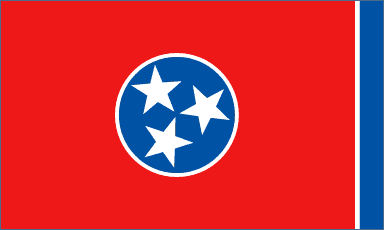 the next [Governor of Tennessee] build upon the policies of the Bredesen Administration and [Economic and Community Development] Commisioner Matt Kisber."

Lynch credited the Bredesen Administration with, among other things, recognizing that overcoming "the perception of the lack of a sufficiently skilled workforce" may well be the state's "number one hurdle" in attempting to recruit "substantial" pharmaceutical, medical technology and biotechnology to the state.

Lynch declined to comment explicitly for this story on the prospects for additional leadership on life sciences from such groups as Tennessee Technology Development Corporation (TTDC) and the Tennessee Biotechnology Association (TBA), allowing only that "we need much stronger statewide advocacy organizations for the life science industry" in Tennessee.

The subject is familiar terrain for Lynch and his colleague and spouse, Leslie Wisner-Lynch, DDS DMSc. The pair founded, and Wisner-Lynch now leads nonprofit BioTN Foundation Inc., which has adopted development of life-sciences education and career opportunities in Tennessee as its priority.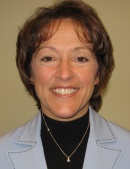 Wisner-Lynch (at left) was recruited as a volunteer to chair the Tennessee Biotechnology, but soon resigned the post and her TBA membership. The rift came apparently after Lynch determined that her sense of priorities and the relatively rapid pace at which she wanted TBA to modify its organization, aims and leadership were not shared broadly enough to allow her to transform the organization as she and some others within and without the association felt necessary to advance biotechnology and other life-science-driven industries within the state.

TBA is thought to be operating with interim leadership at the board level and has not yet responded to VNC queries for this story. ♦
Related Articles