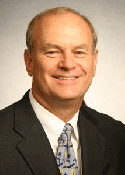 Updated March 1, 2013: Wright Medical completed its acquisition of BioMimetic, in a transaction valued at $190MM or more. Release here.-Ed.

BioMimetic Therapeutics provides a vivid example of the value of intellectual property, whether it's found in the laboratory or embedded in executives' resumés.

Two years ago, Franklin-based BioMimetic became Nashville's only biotech company to execute an IPO.

Now, BioMimetic stock is recovering from the events of March 27th, when BMTI shares briefly lost half their value on the NASDAQ.

The sharp drop came after the FDA issued a communiqué expressing concerns about possible carcinogenic effects from prolonged application of Johnson & Johnson's Regranex® ointment. Regranex employs the same protein ingredient as BioMimetic's drug-augmented device for restoring diseased or damaged bone and tissue. Immediately tarnished by association, BioMimetic stock nosedived.

During an interview Wednesday, BioMimetic Chief Science Officer and Vice President Charles Hart told VNC that March 27 had begun as a fine day: First, a board meeting, then lunch. State and local dignitaries were assembling for groundbreaking ceremonies for BioMimetic's expanded offices at the Cool Springs Life Sciences Center.

Suddenly there came news of the FDA move -- and the market's reaction to it. The FDA "completely changed the focus of the day in about two seconds," said Hart. "We were blindsided" and so were FDA officials who had been following BioMimetic's clinical trials, he added. "We had literally every investor in the company calling us directly that afternoon."

Hart said FDA reviewers "moved at light speed" to help BioMimetic get abreast of the announcement. BioMimetic management was able to announce within hours its belief that the FDA's tentative concerns about J&J's product did not translate into FDA concern with respect to BioMimetic's dental-facial restoration device GEM 21S.

Though BMTI stock dropped as much as 56 percent on May 27, its recovery began almost immediately. Since then, Hart says the stock has "slowly been crawling our way back up."

Nonetheless, this past Monday the issue surfaced again during BioMimetic's presentation to analysts attending a Bank of America forum.

At yesterday's market close, BioMimetic stock had market value of more than $214 million (closing at $11.67), and carried an analyst target price of $20 (just above its 52-week high of $19.51). Institutional investors hold more than 50 percent of 18 million BMTI shares outstanding. BioMimetic has about $92 million in cash on-hand and reports zero debt on its books.

Next year, when BioMimetics moves its manufacturing work from subcontractors in the UK to the CSLSC, the company has estimated it will create additional direct employment for 100 or more, in addition to more than 200 jobs it generates indirectly. BioMimetic has projected its workforce, now at 85, will reach 400 within ten years.

To realize such goals, BioMimetic has made some big moves, and has recruited biotech veterans rare in Tennessee.

Among the bold steps: BioMimetic decided to sell its orofacial GEM 21S product, in order to generate cash for execution of its orthopedics-centered strategy. Sankyo-Luitpold bought the FDA-approved GEM 21S for a total $43.4 million. Including income derived from a 2003 agreement with Luitpold, the GEM 21S sale is likely to drive income flowing from the product and related royalties, R&D and related work to a total $80 million for BioMimetic.

The sale leaves BioMimetic with three products -- the GEM OS family of solutions for foot and ankle, spine and sports ailments -- still working their way through the FDA product-registration process. BioMimetic believes the target sectors have market potential several times the potential of that associated with GEM 21S, the product it just sold to Sankyo.


The company banks heavily on experience: For starters, Founder, President and CEO Sam Lynch (at left) previously led the Long Island-based Osteohealth division of Luitpold Pharmaceuticals, the U.S. subsidiary of Sankyo Co., Ltd.

Lynch, in turn, has surrounded himself and the company with a deeply experienced executives and a rich network of advisors and allies: Board Chairman Larry Papasan hails from Smith & Nephew, as do three other senior execs and board members. Also, both Hart and Vice President Leo Snel, who leads R&D protein biochemistry, are alumni of ZymoGenetics, from which BioMimetic licenses key intellectual property.

Other bits of BioMimetic's leadership "DNA" came from Food & Drug Administration, Genentech, Amgen, ZymoGenetics, Inc., Abbott Labs, Novo Nordisk, InterWest Partners, The U.S. Russia Investment Fund, Immunicon, OraSure Technologies Inc., and Rohm and Haas Company, to name a few of the team's collective career stops.

In addition, the company's management and board have ties to such institutions as National Institutes of Health, Harvard, Yale, Dartmouth, Duke, Michigan, Villanova, Cambridge, Duke, Penn State, MIT, Columbia, Johns Hopkins, UC-Davis, Columbia, and Case Western, to name a few. BioMimetic and Vanderbilt University are also establishing stronger ties, Hart said.

Hart explains that while recruiting executives and technical staff is no harder in Nashville than anywhere else, "capital for a biotech company is truly difficult to find in the Nashville area."

Local investors are keen on healthcare services and data venture, Hart said, but biotech funding must generally come from Boston, San Francisco, Seattle and Research Triangle Park.

Over the years, the company has attracted investment from InterWest Partners, CMEA Ventures, Noro-Moseley Partners, MC Life Science Ventures, Burrill & Company, Novo A/S and Holden Capital, and one in-state investor, MB Venture Partners. MBVP focuses on several sectors, including biotech, and aggregates investments from individual Angels and institutional investors in the Memphis area.

Hart said BioMimetic is well positioned to pursue a substantial share of a market that some analysts have said is worth more than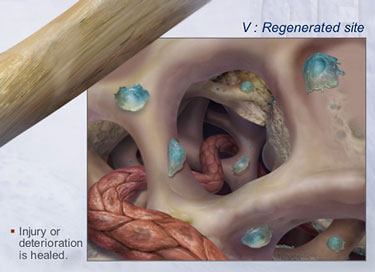 $3 billion per year. Hart says BioMimetic currently considers only one other company a direct competitor -- Medtronic Sofamore Danek, which markets InFUSE Bone Graft, and which has an industry-leading $750 million share of annual sales in the spine and trauma categories. Another firm, Stryker Corporation, had been moving toward BioMimetics space, but Hart said they recently had a setback in clinical trials.

As the story goes, after making plans to leave Osteohealth and launch BioMimetic, Lynch and wife Dr. Leslie Wisner-Lynch, DDS, DMSc -- who is also a part-time BioMimetic employee -- selected family-friendly Middle Tennessee for the company's headquarters.

Together, the pair's influence has spread through Lynch's spearhead role in creating the Cool Springs Life Sciences Center; the couple's role in creating the BioTN education-business consortium; and, through Wisner-Lynch's role in the Mind2Marketplace initiative for commercialization of emerging technologies.

BioMimetic's annual shareholder meeting is set for June 12 at BioMimetic headquarters.
Related Articles