These are times that try fund-managers' souls, but 2009 could still produce "a legendary vintage year for venture capital."
Or, so it seems to Gary Stevenson, managing partner of Memphis-based MB Venture Partners LLC. He told VNC in a recent interview that while these are truly days that test the mettle of any fund manager, he also sees an opportunity for his firm to "distinguish ourselves from the competition."
That confident posture is reinforced, it seems, by Stevenson's cautious resistance to accepting "generalizations" about plummeting valuations, while affirming it's a "buyer's market."

And, it doesn't hurt that MBVP recently began raising funds for its third fund, which, as previously reported, is believed to be headed toward $100 million, which would complement $76.4 million in assets under management in two earlier funds. MBVP's second fund attracted its first institutional investors.
Among plus factors, Stevenson sees advantage in his firm's adopted niche; embraces collaborating with other venture-capital investors; and, hopes Tennessee will attract or spawn more early-stage investment firms.
At the same time, Stevenson said, there's plenty of room in the current economic environment for both government and the private sector to make things worse.
For example, Stevenson said he shares the belief of many other Tennessee VCs that if the General Assembly affirms a proposal by Bredesen Administration Revenue Chief Reagan Farr to tighten qualifications for the Family Owned Non-corporate Entity (FONCE) tax exemption, that might raise transaction costs for investors and price native fund managers out of some deals.
Stevenson said such threats provide fresh evidence that the VC community has not persuaded state officials of the industry's unique role in the state's economy — particularly private investors' track record of attracting capital from outside the state, nourishing innovative companies and creating higher-paying jobs.

He said he hopes Tennessee Technology Development Corporation (TTDC)and its recently convened capital-formation board, on which he serves, will be among those working to get that story out.
Stevenson has also been among those who have expressed concern that Tennessee funds may be excluded from
consideration for management roles in the state retirement fund's new private-equity investment program.
In that context, some VC observers have worried that state pension-fund officials and fund-management contractors may opt to invest in alternative assets via out-of-state "funds of funds," perhaps arguing that such tactics will reduce administrative costs and mitigate the risk of instate political pressure on Treasury officials.
Stevenson said "there's a pretty good environment in-place, right now," but by the stroke of a pen government could take actions that have a "chilling effect" on innovation and venture formation.
All that aside, Stevenson sees strength in fundamentals. For example, he said, "when we started 2008, half our companies that we owned in the portfolio needed to raise new money...and we were worried about that.
"Any time a private company has to raise new money," he explained, "that's a moment of truth. That's when all the work you've done since the last time you raised money is tested, and the market speaks."
When the dust settled, he said, of the seven MBVP portfolio companies that raised money in 2008, four raised money at higher corporate valuations than in previous rounds -- including one company that priced-up 60 percent over its earlier round, while valuation was unchanged ("flat") in three other instances. In addition, he said, MBVP finished the year with no write-offs or write-downs on its books.
Stevenson attributed some of this success to the fact that his firm makes longer-range plays in biotech and medical devices,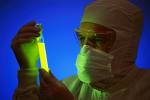 rather than in information technology or other sectors, which he believes are more sensitive to economic cycles.
There's also the matter of expertise. Stevenson said MBVP avoids healthcare services or health IT, "because, candidly, we think the Nashville [VC] firms know more about those spaces than we do."
Having company is important, too. "We'd rather collaborate with other venture funds, rather than competing with them," he said. He explained "we'd rather take less of a round, to know that there are other funding sources at the table in this environment," adding that "this fundraising environment is, in part, changing our attitude about how much of a round that we want to take," with an eye toward financing risk.
Meanwhile, even among what he sees as his less-cyclical target sectors, Stevenson said that great deals on firms available at "very reasonable" valuations are abundant, he said. With clear satisfaction, but no actual sound of chops being licked, Stevenson added that while MBVP had passed on "some fine investments that were overpriced" in 2000 and 2004-05, some of those companies are returning for consideration at more attractive valuations.

Consequently, and in line with reports from other VCs, Stevenson added, "our deal flow pipeline is about as robust as it's ever been," presenting his firm opportunities to invest at all stages.
Headling into potentially "vintage" 2009, Stevenson said investors will be looking to reduce future-financing risks. For example, in addition to spending cautiously, investors will be working to "lengthen the runway" for portfolio companies, driving management teams toward "achieving more milestones on much smaller investment."
"There are times when achieving milestones sooner than other players is a priority," he explained, "and that's usually a time when there's much greater access to venture capital... but, this is not like that, now." At this time, he added, "it's not as important really to do it sooner, as it is to do it right."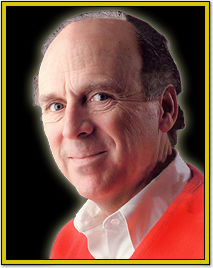 MB Venture Partners was founded in 2001 by Stevenson and legendary Memphis entrepreneur and philanthropist Pitt Hyde (at left). Stevenson said co-founder Hyde remains "one of our largest limited partners," but has played no role in investment decisions for the second and third funds.
Stevenson said that since the closure of the first fund, fundraising and deal-sourcing for the firm has been done by himself and partners Mike Sherman, who joined MBVP in 2006 after 15 years with Medtronic-Sofamor Danek; and, Stephen Snowdy, who joined in 2003 after earning Ph.D. and MBA, and serving as a U.S. Navy submariner. The trio also draw advice from five venture partners. ♦