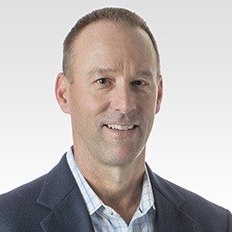 FRANKLIN-based Digital Reasoning Systems announced Brett Jackson, former CEO and chairman of Logi Analytics and former CEO of Digital Harbor, has been named DRS's CEO, succeeding Co-founder and former CEO Tim Estes, who is now president, focused on advancing the 17-year-old company's technology.
Estes, his mother Dorothy Currey, and an academic mentor founded the company as Estes was completing his undergraduate studies at the University of Virginia. Scores of individual investors backed the company in its early years, during which its primary customers were in the military intelligence sector.
The company's release said, in part, that Jackson will now enhance DRS operations, business development and long-term corporate strategy, while driving expansion into new markets. Earlier DRS coverage and mentions are here.
Among other posts, Jackson was a founding member of Axent Technologies, an information security company that he helped lead from founding through IPO. Jackson's Linkedin is here.
Tim Estes
Co-Founder
A source claiming knowledge of the situation told Venture Nashville that Estes and the management team had been expecting a change such as that announced today for at least a year.
Former DRS President Rob Metcalf served about five years, leaving DRS more than a year ago for Nashville-based Concert Genetics (fka NextGxDx).
The company is currently backed by Goldman Sachs, Credit Suisse, HCA, NASDAQ and Lemhi Ventures, among others. During its history, the company has been active in national security and military intel arenas, healthcare, fintech and other domains.
Jackson said DRS's technology has allowed the company to find customers "among the world's leading and most demanding organizations. It is evolving as a global brand and I could not resist the opportunity to combine its long-held mission with new, aggressive business goals for greater impact and reach."
Digital Reasoning's artificial intelligence, machine learning and cognitive computing offerings automate tasks and bring to light "transformative insights across vast amounts of human communications for many of the world's most elite companies, organizations, and agencies," according to the company's release. [###]
.
---