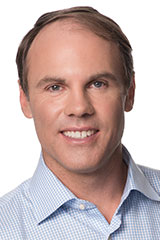 BRIAN FOX, whose Brentwood-based Capital Confirmation Inc. sold last year to Thomson Reuters for a reported $430MM, told Venture Nashville that expanding the company's business in other nations has gotten easier, now that it can leverage some of its new parent's offices around the world.
Fox said all 130 or so of Confirmation's former shareholders, including many Nashville-area investors, participated in the exit to Thomson Reuters (TSX/NYSE: TRI, Cap $41BN).
Confirmation was formed in Brentwood in 2000. Nine months ago, when it locked-up with Toronto-based Thomson Reuters, the company's annual revenue was running at a rate north of $50MM.
Leading up to that deal, the company's FY2018 revenue was $36.9MM. Its 2015 revenue was $19MM. Among many other honors, Confirmation was crowned 2016 Technology Company of the Year by Nashville Technology Council (NTC).
The business, which now resides in the parent's tax and accounting line, now serves about 27,000 accounting, banking and law firms, globally. Its digital offering touches about 2MM users. Based on earlier VNC reporting, in mid-2008 the company had about 110 banks and 200 accounting firms onboard.
Confirmation's total staffing is now about 240 FTE and its crossborder business is about 40% of total sales, up from a roughly 30% share two years ago.
About 50 of its workers are posted outside the U.S., while about 70 are in Nashville and the remainder either in Del Rey Beach, Fla., or deployed elsewhere in the U.S. The company has operations in 15 of the 180-plus nations in which it supports users, including a small number of resellers. Parent TRI has 77 offices, globally.
Fox confirmed he is scouting M&A targets for Thomson Reuters "in the tax, auditing and accounting space." More on TRI M&A, later in this story.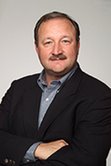 Chris Schellhorn
After Confirmation became sustainably profitable in 2009, Fox said that he and CEO Chris Schellhorn focused on a simple fact: With zero international phone calls or in-person visits, the startup had onboarded "20 to 30" spontaneous crossborder subscribers.
Fox and Schellhorn, who had joined the company in 2002 after a career with Visa Interactive and IBM-backed Integrion Financial Network, recognized that the company's crossborder customers represented a significant and growable "4 to 5 percent" of its revenue.
They pulled subscriber records and found that most of their ex-U.S. customers were in the U.K., at that time.
During the ensuing two years, they made a series of weeklong "thank-you tours" to meet current UK users and to meet other prospects. They also hired David Malone, now head of Confirmation's international bank sales.
By 2004, they had established a London office, recruited two executive principals -- Adam Goodall and Sam O'Connor -- and acquired their UK-native startup ProConfirm Ltd., which had an audit-confirmation solution.
Fox, now 46, told Venture Nashville, "For me, the fun part of international expansion has been that it's like starting a business, all over again. Each market we went into was like being an entrepreneur again... Each time, we had a playbook and a gameplan," he added.
The founder and his team executed their market-entry plans by establishing a presence in the market and introducing themselves to regulators, while localizing the platform, recruiting first-users, expanding their networks of prospects, and continually learning more about UK business culture and other European markets.
"It's like starting a new business -- and I like starting businesses," Fox added.
Fox also likes startups, provided "they have compelling stories, and are led by compelling entrepreneurs."
He said he personally invests in five to seven opportunities per year. He is currently invested in at least 15 companies, some of which have attracted investments from other Nashville-based Angels.
His portfolio cuts across classes and verticals, and he has helped propel a number of local and international players. Among his bets:
In 2019, he contributed to Boston-based Great Hill Partners' Great Hill Equity Partners VII LP, which closed with a $2.5BN CAP. Great Hill had been instrumental in Confirmation's recap in 2016.
In 2017, Fox was an investor in the Nashville Capital Network's $34MM NCN Partners Fund LP. Fox said that, given NCN had been among Confirmation's early investors, "it was cool to be able to invest in the NCN fund and pay it forward with new entrepreneurs."
Much earlier, he was an investor in Jumpstart Foundry-allied funds driven by VC Vic Gatto in Nashville.
He was also in Nashville-based Emma, which sold in 2017 to PE Insight Venture Parters (IVP) and today operates as a brand of IVP-controlled Campaign Monitor. Fox said he still periodically invests alongside Emma Co-Founder Clint Smith.
Fox's other investments include London-based Coconut. It offers an e-money account, tax package and related functionality for independent consultants and workers, according to information online.
Coconut was founded by the abovementioned ProConfirm founders Goodall and O'Connor, after they had helped Confirmation expand its Euro business. Fox said that he, Schellhorn and Malone were Coconut's Angel investors.
Fox has a stake in Canadian fintech Monitaur, which analyzes decisions made by algorithms; and, in Ottawa-based Mindbridge Analytics, which offers tools and resources for creating AI-powered auditing solutions.
His portfolio also includes Nashville-based startups BTC Media (bitcoin, blockchain); Alpha Investing; Concert Genetics (fka NextGxDx); healthtech SimplifyASC; Sagents (supplier registration systems); and, Loud Lemon Beverages (a North Carolina-based beverage company founded by Country songwriter Jeff Outlaw and still in stealth mode).
Confirmation's M&A advisors at the point of the company's sale included bankers with William Blair (Chicago).
Fox said today that Confirmation still has relationships with local advisors VNC previously reported, including Nashville-based Sherrard & Roe (SRVH), LBMC, and Pinnacle Financial, which owns Confirmation's first banking-industry customer.

M&A: Not long after Confirmation's sale was closed in summer 2019, the parent reported that it had drawn on a $2BN investment fund it had created in 2018 to pay more than $1BN for three cloud-based software businesses -- Confirmation, for digital audit confirmation; IntegrationPoint, for global trade management; and, HighQ, for legal and regulatory collaboration tools). During the same span, TRI acquired FC Business Intelligence (a high-end conferences and exhibitions business).
Thomson Reuters, which reported having more than 25K employees worldwide in its YE2018 filing, created its M&A fund with some proceeds of its 2019 joint-venture transaction with Blackstone, a deal that produced Refinitiv. The JV partners recently agreed terms for a transaction priced at $27BN (new shares and debt assumed), which will give control of Refinitiv to acquirer London Stock Exchange, which looks to build its data-analytics lines.
According to his LinkedIn profile, Fox is a CPA and CGMA (Certified Global Management Accountant).
He is a fourth-generation native Nashvillian. He and his wife and their four children reside in Davidson County.
Prior to founding Capital Confirmation, Fox was in Dallas, where his experience included serving on the audit team of Ernst & Young and on the M&A team of PwC.
He earned his MBA with concentration in finance and e-commerce at Owen Graduate School of Management, Vanderbilt University (2001). Earlier, he earned his bachelor's in accounting at Southern Methodist University, home of the Cox School of Business, in Dallas. He also attended Brentwood Academy and The Ensworth School, in Nashville.

Former Confirmation CEO Chris Schellhorn retired Dec. 31, 2019, after nearly 18 years with the company. VNC
. last edited 1225 5 Feb 2020
---