WILL ALEXANDER, son of U.S. Sen. Lamar Alexander, will now shoulder responsibility for innovation initiatives under Bill Hagerty, commissioner of Tennessee economic and community development.
Former ECD energy policy director and innovation director Ryan Gooch has left to join EnerNOC (NASDAQ:ENOC), where he will serve as program operations manager, according to his Linkedin profile this morning. EnerNOC serves clients seeking to manage energy demand, procurement, efficiency and carbon. Prior to serving in the Haslam Administration's ECD, Gooch served in the state department of labor during the administration of former Gov. Phil Bredesen.
ECD Assistant Commissioner Clint Brewer this morning confirmed Alexander's duties and Gooch's departure, but declined to comment on Gooch's new private-sector role.
Ryan Gooch
Gooch has recently been the pivot-person for ECD's efforts to launch both Gov. Haslam's regional accelerator grants program and its INCITE co-investment funding program. The state's nine accelerator grants contracts, worth $250K each to regional coalitions, have not yet been finalized, according to officials with several of the accelerators. Also, some necessary application information for the new co-investment program has not yet been published. Both those programs may advance this week, sources told VNC.
Gov. Bill Haslam delivers his second State of the State Address, this evening. This story will be updated, as warranted.
As ECD deputy commissioner for strategy, Alexander has already been shepherding ECD's new trade push, and its impending Asia trade mission; and, supervising the Tennessee Film, Entertainment and Music Commission, among other duties.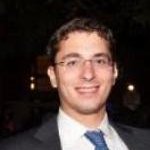 Henry Gindt
Several sources told VNC it is their understanding that Alexander will be supported in picking-up responsibilty for Gooch's former bailiwick by Henry Gindt. Gindt, according to Linkedin, is part of ECD's industry-recruitment team.
Gindt's prior experience included analyst and associate roles with advisory firms Evercore Partners and Ondra Partners, his profile says. He earned a bachelor's at finance at the Wharton School of the Universitiy of Pennsylvania. VNC