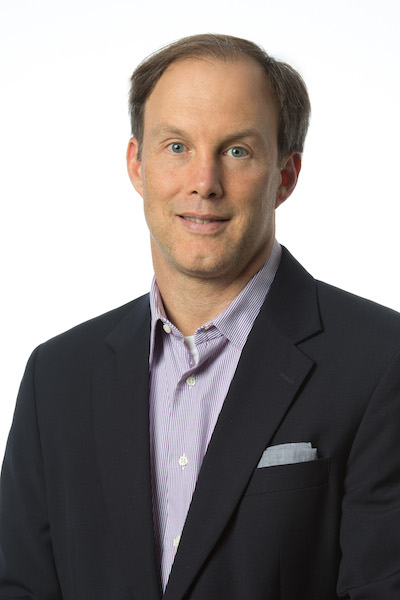 VIC GATTO, the cofounder of Nashville-based Briovation, told Venture Nashville his exclusively healthcare-centric organization is likely to invest in "20 to 25" startups in 2018, with 20 or more of them likely to be headquartered far beyond the bounds of Nashville.
During the same period, Gatto said he expects Briovation's Jumpstart Foundry and Jumpstart Capital units will review profiles of more 3,500 startups in the next 12-month period, up from about 2,600 in the 12 months now ending.
The scouting and evaluation will involve many of the company's 20 FTE.
Gatto stressed that his team's goal is to eventually map the healthcare startup ecosystem coast-to-coast and have contacts throughout that system -- while gathering intelligence on the 4,000 to 6,000 healthcare startups that arise each year.
Gatto is used to big numbers: Not only has Jumpstart invested in 49 companies on his watch since 2010, Gatto has also personally been involved in about 250 deals since 2001.
More entrepreneurs are likely to be targeting Briovation's programs because, in addition to Jumpstart's perennial Seed funds of $2.5MM-$3MM, Jumpstart Capital is now also managing a new early-growth fund, which could ultimately close in the $30MM-$50MM range.
Gatto told VNC the later-Seed-oriented Growth Fund recently had its first close at $9.6MM [12/8 SEC filing here - Ed.] and has made two investments:
► Healthy Bites -- CEO Amy Roberts in New York City: The Healthy Bytes platform helps dietitians get set up and paid by medical insurance. Crunchbase indicates the startup has also received investment from NYC-based accelerator Blueprint Health.
► Pillsy -- CEO Jeff LeBrun in the Seattle area: Bluetooth-connected "smart" pill container and mobile app and enterprise solutions to monitor and provide queries/reminders about scheduled doses. Also serves specialty and clinical pharmacies and supports branded patient engagement for Pharma brands. Crunchbase says it also got from Princeton-based SOSV and its SFO-based affiliate, HAX Growth.

The Jumpstart Capital portfolio page is here -- and the Jumpstart Foundry page is here.
Jumpstart Capital is led by David Vreeland, whose prior posts include tours with CapGemini, E&Y and Cumberland Consulting Group.


Gatto, 47, said he projects at least 10 percent of Jumpstart Capital portfolio additions will come from the Greater Nashville region, where health, healthcare, healthcare IT, revenue cycle management and related Seed-stage companies are proliferating.
He said the recent ending of the traditional cohort-driven healthcare accelerator at the Nashville Entrepreneur Center, of which Gatto is a board member, is of little consequence to Briovation, itself, as a commercial enterprise, and he believes the EC has adopted a very strong model under CEO Michael Brody-Waite. Also, he noted, the EC provides some services and space in support of Jumpstart Foundry portfolio companies.
That said, Gatto affirmed that in his view the creation of a healthtech accelerator in Nashville by a nonprofit organization could be valuable in the context of educating and training more local entrepreneurs for innovation in the sector, and could thus contribute to heightening Nashville's standing among other cities with strong healthcare and/or HealthIT sectors, in line with the recent Brookings Institution report on related matters.
Gatto added that he is in "complete agreement" with the Brookings report, which he sees as valuable, but with no surprises.
He then added that as a capitalist he will not postpone his own work, awaiting some potentially meaningful community action regarding an accelerator or in response to the Brookings recommendations -- or, around results from the very important efforts now being mounted in Nashville by the Center for Medical Interoperability (CMI).
Gatto noted that the CMI is led by Ed Cantwell, who once led InnerWireless, a Texas startup that was partly funded by the firm that provided Gatto his first taste of the VC life, Massey Burch.
Jumpstart dealflow is likely to rise further in 2018, due to several factors.
First, Gatto said Brivoation now has in its still-expanding U.S.-wide network nearly 250 entrepreneurial ecosystem participants.
That network currently includes roughly 30 accelerators, as well as incubators, co-working organizations, and others, he added.
Gatto recently confirmed that in Atlanta new hire Josh Schwartz, who as a General Partner brings extensive healthcare-sector experience to bear, began work Oct. 1.
Gatto has also previously spoken of establishing a staffed office in Chicago, but told VNC today that's not a pressing matter, partly because he's often in Chicago dealing with Matter, a pro-entrepreneurial community much like the Nashville Entrepreneur Center, and other allies.
Briovation's CFO is Brent Campbell, the former president of Arkansas-based Marathon Global, a Retail sales and services organization.
Gatto said he earlier had reached out to Campbell for insight on Retail ramifications of Consumer engagement and related efforts in healthcare.
Campbell, who remains based in Arkansas representing Briovation, was known to Gatto because Campbell was previously a BDO with Auramist (later CULER), a portfolio company of Gatto's former Solidus VC. Culer raised more than $15MM in capital before Solidus exited.
Asked whether he might eventually exit Brio, Gatto replied, "This is my last job. I'm going to do this a long time.
Gatto, 47, his wife and their two sons reside in Davidson County. Previous Gatto coverage here.

Note: Gatto recently revealed after Johnson & Johnson bought Jumpstart Foundry portfolio company Sightbox -- a contact lens subscription startup based in Oregon -- that investors had realized a greater than 900% internal rate of return.
Without diminishing those IRR results, Gatto clarified today that more dollars actually flowed to investors from Jumpstart's earlier sale of Change Healthcare to Emdeon (itself now dubbed Change Healthcare) than were generated via the Sitebox exit.
Jumpstart made an initial $150K investment in Sightbox and made a subsequent follow-on investment, the magnitude of which Gatto declined to give. VNC
.
---