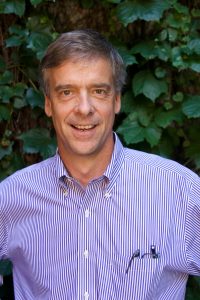 THE NEXT CEO of The Company Lab regional entrepreneurship center in Chattanooga is likely to be piped aboard this summer.
The nonprofit accelerator and business scaleup hub, which serves a metropolitan area that regularly wins laurels for its startup drive and innovation culture -- most recently reported by Forbes magazine -- has emerged from the throes of the pandemic with a new strategic plan and a wide-ranging search for new leadership.
This Saturday, April 30, marks the formal deadline for would-be CoLab CEO candidates to apply for the post.
Fence-sitting candidates: There's still time.
Qualifications and expectations of the new CEO are described on the CoLab site here; and, the CoLab Strategic Plan is posted here.
Charlie Brock, who chairs both the 13-member CoLab board of directors and its volunteer search committee, told Venture Nashville the CEO search is going well, with an all-volunteer search committee and no retained recruiters.
Naturally, all strongly qualified candidates from any point on the compass are still welcomed, Brock said.
Brock noted that, among other recruitment efforts, he and other CoLab stakeholders have been scouting via their personal networks for candidates both in the Chattanooga region and far beyond Tennessee.
Earlier this month, outbound CoLab CEO Lindsey Cox began splitting her time between CoLab and her new role as in-bound CEO of Launch Tennessee (Tennessee Technology Development Center). Cox also served 2013-2019 as a member of Nashville-based Launch Tennessee's staff. Current plans call for Cox to remain involved part-time at CoLab, through June.
Interviews with CoLab CEO candidates are expected to begin as early as next week.
Serving with Brock on the search committee are Charita Allen, consultant, Allen Economic Development Partners; Aaron Cramer senior enterprise account executive, Figma; Malcolm Harris, director, Steam Logistics; Tiffanie Robinson, CEO, Lamp Post Properties; and, Rebekah Elkins Sharpe, a partner in health-tech investment firm Transparency Health.
The new CoLab CEO will be expected to hit the deck running to finalize a workplan for implementation of the nonprofit's five-year strategic plan and vision, which was adopted in September 2021 and more recently given a close review by the current CoLab board of directors.
While the CEO search continues, the existing five-person CoLab staff are "diligently executing" on components of CoLab's five-year plan, said Brock.
Among CoLab plans that may help take CoLab's entrepreneurial-ecosystem impact to the proverbial 'next level' (partial listing):
Corporate Connections pipeline development
Customer innovation challenges program
GigTank365 relaunch
Talent education and attraction push
Consumer Goods Accelerator improvement
Outdoor recreation accelerator launch
Improved mentoring and business support
Kiva crowd-sourced 0% interest business loans
Chattanooga Regional Catalyst Fund launch
Angel investor network formalization
Ecosystem events and story-telling program
Mayor Tim Kelly
Chattanooga Mayor Tim Kelly, 55, the former businessman who took office 13 months ago, replied to a request for comment for this article on the search for CoLab's leader, saying:
"I see huge opportunities to continue building on the entrepreneurial ecosystem that I've watched grow and evolve as a longtime Chattanooga entrepreneur. We face challenges similar to other midsize cities, but what sets us apart is our resources and our people. Our fiber optics infrastructure, our natural beauty, our passionate people who could work anywhere but choose Chattanooga -- those are just a few assets we have to surmount our challenges.

"We are constantly working to attract and retain talent, to stay ahead of the technology curve and to maintain a forward-thinking, diverse, and inclusive community to drive our progress forward.

"Chattanooga's opportunities are as endless as our imaginations and I, along with members of my administration, look forward to working with the new CEO and board of CoLab to take our entrepreneurial ecosystem to an entirely new level," the mayor added.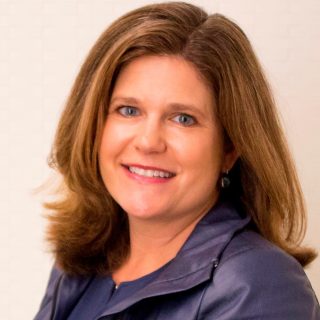 Kristina Montague
Kristina Montague, co-founder of The Jump Fund, also responded to VNC's request, saying, "Chattanooga has been a leader the past 10 years for mid-sized cities looking to create rich, vibrant, equitable entrepreneurial ecosystems. Beginning with the launch of Co.Lab's GigTank, an accelerator which built on the first gigabit city-wide infrastructure in the country, to multiple privately funded incubators including LampPost, Dynamo, and now Brickyard, we have continued to keep momentum going around recruiting, cultivating and exiting high growth, innovative ventures.
"Chattanooga is also a city that has challenged itself to build more diversity and inclusion within its ecosystem, with firms such as the JumpFund investing in women-led ventures or LaunchCHA, the Urban League, Pathway Lending and Co.Lab actively recruiting and supporting business led by BIPOC founders and women. With federal funding poised to significantly boost resources across all accelerator programs in Tennessee, Co.Lab now has a unique opportunity to reignite local funding for startups and continue to attract high potential companies as well as expand efforts to build generational wealth across our community.
"The next leader of Co.Lab will be critical in co-creating a new phase in our innovation economy and defining the next chapter of Chattanooga's entrepreneurial growth," added Montague.

While action on already-vetted plans is at a premium, Brock said the board will naturally consider any strategy and workplan adjustments that seem warranted, given the new CEO's expertise, networks and other knowledge.
As always, the CoLab team will also have to react deftly to numerous targets of opportunity, as they pop up.
For example, as Montague hinted in her comments above, there are prospective new or expanded CoLab contract-funding opportunities via Launch Tennessee, via the U.S. Treasury's State Small Business Credit Initiative (SSBCI), and via the Economic Development Administration's Build To Scale program, to name but a few possibilities.
Brock noted that, particularly given that Launch Tennessee has for a decade or more been a major funding source for CoLab, Cox's phased transition to her new job is likely to help avert most of the discontinuity often associated with such a change of leadership, while also ensuring that the CEO of sponsor Launch Tennessee is intimately familiar with CoLab and the Chattanooga region it serves.
Brock, himself, served at the helm of Launch Tennessee during 2013-2018, and has held a number of formal and informal CoLab roles during the past decade or more.
Now 57, Brock is principal of Brock Partnerships LLC; and, a senior advisor associated with Four Bridges Capital Advisors.
He is also a member of the board of Pinnacle Financial Partners; and, he was a founding partner of Chattanooga Renaissance Fund, an Angel-investment group. Earlier VNC coverage of Brock here. VNC
. last edited 1520 26 April 2022

---