ECONOMIC RECOVERY from the Great Recession has lifted most of the nation, including Tennessee.
Earlier this year, U.S. News & World Report ranked the Tennessee economy 13th-best of the Fifty States and D.C., on pure economics.
That same USNW&R report ranked Tennessee overall No. 26 on its "Best States" list, reflecting additional variables, such as the state's strong Fiscal status (No. 5) and good Infrastructure (No. 15). Those Fiscal and Infrastructure marks take some of the sting out of the state's No. 43 rankings on both the Healthcare and the Crime & Corrections fronts.
Today, the Brookings Institution and The Walton Family Foundation officially released a report that seems to signal that this is no time for complacency regarding economic development in the Volunteer State or elsewhere in what the Brookings researchers have christened the 19-state U.S. "Heartland" region.
Overall, The State of the Heartland suggests the Heartland region is doing better than many believe. But, the authors also describe Heartland states as "struggling" along some dimensions.
In this report, Tennessee gets marks that many Heartland peers might envy: For example, on such dimensions as trends in Real GDP and GDP per capita; goods and services production; overall job growth and population growth; poverty rate reduction; rate of growth in baccalaureate degrees -- and, among other brights spots, its Automotive sector gets a welcome shout-out.
Tennessee gets more troubling ratings, as well: The state leads the region in obesity and is a leader in opioid prescriptions, its share of venture capital investment in the years studied went flat or declined, and its rate of change of jobs in younger firms (a key indicator of an entrepreneurial or innovative economy's health) has fallen.
According to the report, Tennessee also has also experienced negative growth in its Agricultural sector; and, it has booked middling-or-worse numbers on R&D (under-performing 10 of the 19 Heartland states) and university commercialization of intellectual property. On those latter dimensions, the region is said to be rather sharply under-performing relative to the region's share of U.S. GDP, with states in the northern portion of the region generally doing better than those in the southern portion.
In the Heartland region, overall, the authors say, such negatives contribute to "unmistakable shortcomings" in terms of human capital and innovation capacity in the region.
The Brookings researchers also say, "entrepreneurship is a weakspot for the [Heartland] region," taken as a whole.
Steve Case
Intentionally or otherwise, the findings in today's Brookings report seem to serve as a cautionary signal for Tennessee and other states that might be tempted to rest on their laurels after enlisting in the entrepreneurship advocacy of Steve Case, the former chairman and CEO of AOL.
VNC readers will recall that Case aims to inspire and mobilize entrepreneurs, investors and policymakers in non-coastal states that he has called to action under the banner of #RiseOfTheRest. He certainly does not encourage complacency. Instead, he made clear during a 2016 visit to Nashville, that he perceived that more Tennesseans still need to 'get off the sidelines'. Earlier coverage of Case in Tennessee, here.
Although Tennessee's rural economy has received sharply increased attention for development, at least for now the state's larger cities remain the flywheels of the state's economy.
Given that, it is worth emphasizing here that when the Brookings researchers focused solely on the economic performances of Tennessee's four largest Metro Statistical Areas' (2010-16), Nashville led and Memphis lagged on almost all of the nine metro-area socioeconomic indicators employed by the Brookings team.
In those comparisons, Chattanooga and Knoxville vied for 2nd place on most of the Brookings rankings, which were shaped largely by consideration of Growth, Prosperity and Inclusion Outcomes, in turn driven by Tradeable (Exportable) Industries, Human Capital, Innovation, and Infrastructure, according to the report.
Of the nine socioeconomic indicators employed by the Brookings team, Memphis out-did Chattanooga and Knoxville only on the percentage-point improvement of its employed workforce. The other eight metrics related to jobs per se; jobs in young firms; GDP; average wage; productivity; standard of living; change in poverty rate; and, median earnings (wages).
Mark Muro
The Heartland reports authors are Mark Muro, Jacob Whiton, Rob Maxim and Ross DeVol. Muro has previously co-authored reports on Tennessee's Automotive sector (2013) and on Nashville's healthIT leadership opportunities (2016), among others.
The authors prepared performance ratings for 19 states in "The Heartland," as well as reports for each state's largest metropolitan areas. The full Heartland report (large PDF) is downloadable here.
The Heartland states are Alabama, Arkansas, Indiana, Illinois, Iowa, Kansas, Kentucky, Louisiana, Michigan, Minnesota, Mississippi, Missouri, Nebraska, Ohio, Oklahoma, North Dakota, South Dakota, Tennessee, and Wisconsin.
Notably, the pro-entrepreneurial Kauffman Foundation and others have more than once recognized growing entrepreneurial activity in Tennessee cities. Kauffman's 2017 ranking (2016 data) showed Tennessee having gained ground.
Tennessee ranked 20th (up one notch over year-earlier) in Kauffman's overall 2017 results. Along one sub-element of the broader analysis -- 'density of high-growth companies' -- Kauffman ranked Tennessee 10th. Staff of Launch Tennessee (TTDC) last week told their board of directors that they aim to raise that 10th-place 'density' ranking to at least 3rd-place by year-end FY2022.
Kauffman previously announced it is not replicating its entrepreneurial ranking this calendar year and is altering its approach to such assessments. Its next entrepreneurship report is due in 2019.
The Brookings researchers' "weakspot" observation about the Heartland region was apparently heavily influenced by their scrutiny of total jobs within Heartland-based firms that were less than five years old, as well as by the rates of employment growth within such firms.
During 2010-16, they said, the percentages of Tennessee jobs in such young firms rose in the Nashville metro area, and fell in each of the other three Tennessee metros, according to the report.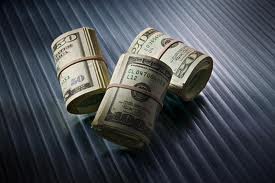 Describing the entire Heartland region, the Brookings researchers noted that "only three Heartland states exceeded the average B.A. attainment for the rest of the country, meaning that most places and populations in the region may be unprepared for an increasingly digitalized labor market. Turning to the region's innovation assets, weak R&D flows, a thin roster of top universities for tech transfer, and a near-complete dearth of venture capital (VC) investment outside Chicago leave Heartland firms starved of the new ideas, new practices, and funding leveraged by firms elsewhere to drive competitive breakthroughs. Finally, lower levels of urban dynamism and epidemics of obesity and opioid use represent substantial drags on productivity and output. In sum, these deficits represent the most challenging findings of the factbook and pose the greatest hurdles to changemakers."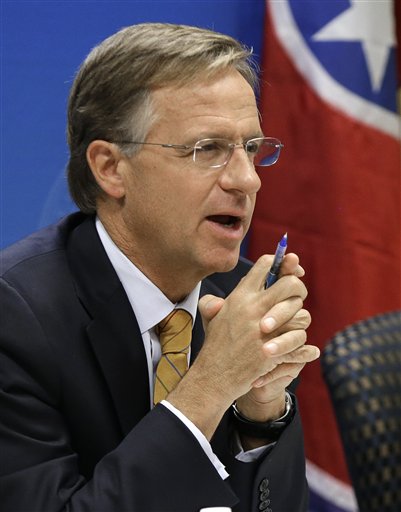 Gov. Bill Haslam
The state has proven its awareness of such shortcomings: Gov. Bill Haslam has since 2011 pushed to increase postsecondary degrees and certifications, with his Drive to 55 alliance the centerpiece of that effort. Still, the website of Tennessee Higher Education Commission (THEC) shows the state's rate of bachelor of arts (B.A.) degrees lagging both the U.S. average and the average within the states represented by the Southern Regional Education Board (SREB), available here.
In the tech commercialization context, Launch Tennessee (formally, Tennessee Technology Development Corporation, or TTDC) has a number of substantial initiatives already underway.
In addition, last week LaunchTN staff reaffirmed that they are exploring the possibility of creating a new commercialization matching fund.
As previously reported by VNC, Gov. Bill Haslam identified improving technology commercialization as a priority in 2011. In 2017, the governor told VNC he remained committed to progress on that front. Related 2016 Launch Tennessee story here.
Meanwhile, it is Healthcare that seems to have proven the gordian knot in solving for "quality of life" in Tennessee.
A Robert Wood Johnson Foundation website shows adult and childhood obesity at alarming levels in Tennessee, along with associated illnesses including diabetes, heart disease and cancer. And, the updated National Institute on Drug Abuse site shows Tennessee opioid abuse and related diseases from drug injection (AIDS, HepC, neonatal illnesses) on the rise.
NOTED: Leadership changes are in prospect in Tennessee, among them: Two-term Gov. Haslam will in January greet a successor to his office, which will set into motion the creation of a new Cabinet of agency heads and other advisors. The commissioner of the state's Department of Economic and Community Development has in recent years assumed the chairmanship of public-private partnership Launch Tennessee.
In addition, WKRN-2 ABC recently reported that turnover in the General Assembly could affect a third of House seats and at least a fourth of Senate seats, in addition to the rise of new leadership in each chamber.
On Oct. 29, 2018, Margaret Dolan will succeed Charlie Brock as CEO of Launch Tennessee. Brock, 54, has not yet disclosed options he's considering for his future professional or civic endeavors.
Heartland interactive data are available here.
Resources: (1) BIP Capital 2018 report on State of Startups in Southeast here. (2) VNC story on proposed pro-entrepreneurial scenario produced earlier this year under now-outgoing Launch Tennessee CEO here. (3) A more detailed report by the U.S. Health Foundation ranks Tennessee's 2017 Health at 45th, here. A data/metrics dashboard inaugurated by Gov. Bill Haslam tracks these and other metrics. (4) State of Tennessee quarterly economic reports here. (5) ITIF 2017 report on Tennessee's improved 'New Economy' standing, here. (6) Recent developments in Memphis here. (7) West Tennessee megasite progress here. (8) A 1982 treatise on regionalism within the economy -- The Nine Nations of North America -- positioned Tennessee within what the authors dubbed the "Dixie" cohort of states. (9) Convergence Center for Policy Resolution report released Oct. 15, 2018, on increasing U.S. economic mobility, with stakeholders including execs from Walmart, IBM, Microsoft and others, linked here. VNC
. This story supplants an earlier version-Ed..
---