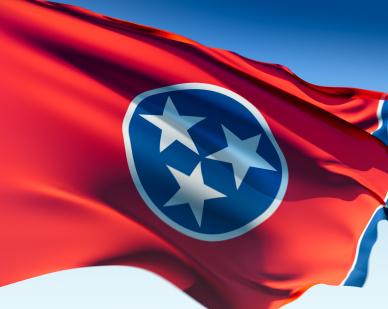 UPDATE: US Commerce EDA announced Sept. 16, 2020, that the CoLab proposal below was a WINNER. Scroll down.-Ed.
THREE NEW proposals from Tennessee ask the federal Economic Development Administration (EDA) to fund new initiatives by universities, a regional accelerator, and their allies to grow entrepreneurial and enterprise pipelines, mobilize private capital, and expand innovation.
The trio of initiatives were submitted earlier this summer for the EDA's "Build To Scale" grants competition by University of Tennessee at Chattanooga (UTC); The Company Lab (CoLab), based in Chattanooga; and, by Tennessee Technological University (TN Tech), in Cookeville.
No doubt, the applicants all hope to emulate the success of three EDA applicants from Tennessee who won in the 2019 cycle -- Launch Tennessee, AgLaunch, and Vibrant Memphis, as reported by VNC here at the time.
Aggregated spending for the three proposals is nearly $5MM.
Below are notes from each of the three (3) proposals obtained by VNC from EDA via FOIA requests, followed by a link to each document.
►► TN TECH PUT FORWARD the "Tennessee Tech Rural Venture Initiative," or RVI.
RVI calls for roughly $1.25MM total funding, including a proposed $623K from EDA, and commitments of $398K from TTU, and $225K from other sources.
The program would identify, build, and scale tech-enabled and scalable ventures, with emphasis on startups in "biomedical, healthcare, transportation, advanced manufacturing, and SBIR/STTR sectors."
Michael Aikens
The director and principal investigator heading the program's execution would be Michael Aikens, who is now Director of the EDA University Center (UC) program TN Tech Center for Rural Innovation, funded in 2017.
During the period of the award, the program's authors project it would advance 15 entrepreneurs/startups and a like number of product launches; create or retain 100 jobs; review 165 business concepts; and, conduct at least 180 outreach events, according to the proposal.
The program's primary service area would be the Upper Cumberland region of middle Tennessee, which the proposal says is "entirely rural and consists of 14 counties and 15 opportunity zones that have been on the losing end of globalization and economic transition since the 2008 economic downturn."
TN Tech's proposed program would serve the university's student inventors, faculty researchers and inventors, SBIR/STTR entrepreneurs/startups, and community-based entrepreneurs, says the proposal.
The requested funding would augment, leverage and scale benefits from "existing rural economic development programs, technical assistance, commercialization, an acceleration program, a consultation program; mentorship; applied research," while leveraging the region's existing university, college, financial and community resources.
The effort would also build upon existing NSF I-Corps, university commercialization, and SBIR-STTR grant-development resources, and the TN Tech Eagle Works Innovation and Entrepreneurship initiative, among other resources. The program is aligned with the objectives of TN Tech's Rural Reimagined Grand Challenge.
While a client venture is in the RVI program, the grantee will conduct applied research regarding the company's progress toward commercialization, using models and methodology from TN Tech's program planning &
evaluation (PPE) and mechanical engineering (MSME) programs.
Subawards from the Build To Scale grant would help fund participation and services from The Biz Foundry, a partly state-funded regional accelerator in Cookeville led by President/COO Jeff Brown; and, to fund services from locally based consultant, BGBO Co. (Etch Enterprises), represented by consultant and entrepreneur Micah Johnson.
All businesses inducted into the RVI will also simultaneously be clients of The Upper Cumberland Small Business Development Center (UCSBDC/TNSBDC).
The RVI proposal is also potentially synergistic with work being done under an EDA CARES Act Recovery Assistance Grant recently awarded to TN Tech, as VNC reported July 29; and, the work is potentially synergistic with the TN Tech VentureWell BioFoundry.
The full proposal for the Rural Venture Initiative is here (pdf).
►► UT CHATTANOOGA this year proposed to EDA "Recruiting, Acceleration, Mentorship, Productivity and Sustainability (RAMPS) for Chattanooga".
The RAMPS proposal calls for $2.63MM in total funding, including about $1.32MM federal funding and about $1.32MM from non-federal sources.
The program's initial targets for high-growth entrepreneurship would be the Energy, Health, and Mobility-Transportation sectors, which represent about 14% of the market's private-sector employment.
UT-C has been assigned the lead on this project, to advance the aims of the Chattanooga Smart Community Collaborative (CSSC), of which UT-C is a key member.
Thomas Lyons PhD
The program director and principal investigator for the initiative would be Thomas Lyons PhD, who is Clarence E. Harris Chair of Excellence in Business and Entrepreneurship at UT-C.
Lyons would team with three co-PIs, as well as with subawardees The Company Lab (CEO Marcus Shaw), The Enterprise Center (CEO Deb Sotia), and EPB (Sr. Director - Strategic Planning Lilian Bruce; Electric Power Board of Chattanooga).
During the coming three-year funding period, the RAMPS effort projects 300 entrepreneurs recruited, 150 mentors recruited and trained, nearly 100 incubator and accelerator participants (including members of 35 new Chattanooga-based high-growth startups), as well as roughly $9MM in dilutive and-or non-dilutive funding secured.
The authors explain that "RAMPS adds a proactive entry portal and a skills-based coaching/mentoring system to Chattanooga's already robust entrepreneurial ecosystem in order to strengthen the latter's capacity to recruit a diverse pool of prospective high-growth entrepreneurs and work with them to develop their entrepreneurship skills, their business ideas, and their enterprises to scale, with the purpose of creating and managing a pipeline of entrepreneurs and enterprises" the three targeted sectors.
The underlying scenario for this work includes "(1) strengthening and diversifying the recruiting pipeline for new high-tech, high-growth startups; (2) scaling access to wayfinding, incubation and acceleration through pathways; and (3) increasing productivity via commercialization, company growth and capital investment through the continued development of robust public and private sector partnerships."
The program emphasizes the imperative of developing robust pipelines of entrepreneurial talent, enterprise innovators and capital sourcing, rather than relying mainly on opportunistic tactics that are sufficient in some larger markets.
It places further emphasis on effectively organizing key elements of the local venture and innovation ecosystem to ensure adequate supplies of diverse entrepreneurs, supporters and backers, alike.
Among other actions, the RAMPS program seeks to achieve its ends by recruiting high-tech, high-growth startups; by broadening access via its GIGTANK 2.0 accelerator (a six-week cohort undertaking) and other pathways to wayfinding, incubation and startup acceleration resources; and, by continual development of public- and private-sector partnerships for in-market commercialization, company growth and capital investment.
Also this year, CO.LAB is launching GIGTANK v. 2.0 with a fresh eye toward advancing high-tech high-growth startups that are likely to gain traction in the targeted RAMPS industries.
The original orientation of GIGTANK toward simply providing Gig-speed connectivity for development and testing of new tech solutions has been overtaken by a determination to contribute to market validation and growth for participating companies, in an ecosystem with both Gig and 10-Gig services.
In addition, the Affinity relationship intelligence and management platform will used to manage connections and goals-fulfillment across the program.
The RAMPS proposal has been developed in close coordination with The Company Lab in Chattanooga, and UT-C and its allies are supporting CoLab's concurrent application for an EDA Capital Challenge grant, as described below in section III. of this article.
The work is to be augmented by a cadre of coaches, most of whom will be provided EPB, which is also a CSCC partner.
Progress of teams driving companies that are drawn from the RAMPS pipeline for the GIGTANK cohort will be tracked and evaluated using the Readiness Inventory for Successful Entrepreneurship (RISE) and related methods developed at UTC-C.
A central premise of the proposal seems to be that entrepreneurial development, capital-development skills and commercialization are the sine qua nons of the overall effort and must be pursued aggressively in an intentional, disciplined and accountable way. The full UT-C proposal for the RAMPS program is here (pdf).
►► THE COMPANY LAB (CoLab) in Chattanooga proposed "The Chattanooga Regional Catalyst Fund (CRCF) - Supporting High Growth Scalable Startups".
Within the proposal, the projects total expenditures and allocations are described as $299,651 and $357,678, for a total $657,329. Perhaps because of varying fund nomenclature, on the transmittal sheet on the proposal, funding is described as $275K from each of federal and non-federal sources, for a total $550K.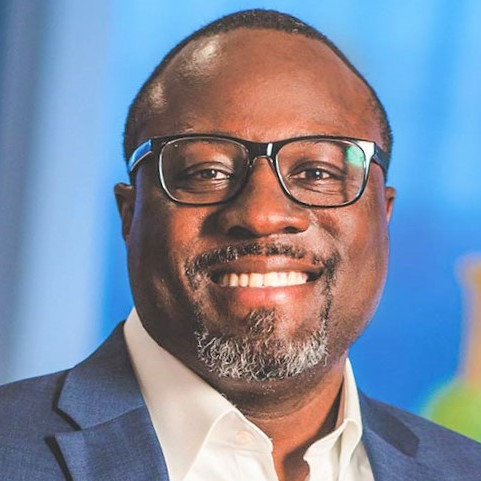 Marcus Shaw
CoLab CEO Marcus Shaw will be the chief fiscal officer for the project, with CoLab COO Katie Hendrix leading the fund raise and investor relations, and administering the CRCF administrator, who is to be hired.
Among goals of the proposal is mitigating a key problem: "Many local companies receive 100% of early-stage equity funding outside of the region. We see this as a risk to the growth of innovative companies in our region and find incredible value in having both companies and early stage investors originate from the Chattanooga region."
The requested funding would help Chattanooga surmount what in the proposal is described as "investor fatigue" among some local investors.
CoLab notes that EDA grant funding will not be used for investments. Rather, such funds would be used only to help cover costs associated with development and marketing of the fund, and investor education.
CoLab explains that it would seed the new fund using unrestricted assets held by CoLab. Raising of investment funds would ideally begin in 1Q2021, with the entity likely to be registered in December 2020.
The CRCF would be a $5MM evergreen fund, providing early-stage investors $50K-$150K in capital "to spur growth in product development and operations, expand investor networks for subsequent funding, and provide access to local support and technical assistance."
Its initial target sectors are identical to those named in the RAMPS proposal above, i.e., Health, Energy, and Mobility/Transportation.
The CoLab proposal said that its team will work closely with a range of state (e.g., Oak Ridge National Laboratory's Innovation Crossroads) and local partners to accomplish its mission. It would, for example, work with the UT-C RAMPS project team on a number of fronts, using, for example, the abovementioned RISE assessment tool to gauge founders' prospects for venture success.
The CRCF would also serve to help de-risk early-stage companies for later-stage investment by investors both local and farther afield.
The CRCF projects making Seed and pre-Seed investments in at least 60 high-growth companies, thereby supporting at least 300 projected jobs. Its investments would be determined by an investment committee of up to seven persons, according to the proposal.
In addition, CRCF education for accredited investors is expected to expand Chattanooga's investor base and increase diversity among limited partners.
The full Build To Scale proposal for the CRCF is here (pdf).
Notes: In 2018, UT-C unsuccessfully pursued an EDA grant (fka i6 Challenge) with its proposal for "Smart Cities Accelerator Leading Entrepreneurship through University Partnerships" (SCALE UP), link here. In 2019, The Company Lab took the lead in submitting a similar proposal, here, also without success.
For the current 2020 cycle, the EDA's approach to funding regional innovation strategies shifted significantly, and its funding ceiling was sharply raised.
Nationally, EDA told us nearly 700 groups formally explored entering the competition this year, but we have not yet heard how many actual proposals were ultimately submitted nationwide to EDA. VNC
. last edited 1007 6 August 2020
---