Grant Jackson
COUNCIL CAPITAL IV LP and parallel fund Council Capital IV NQP LP of Nashville filed yesterday, Sept. 17, for a planned $200MM pooled investment fund, with no investor reflected in the filing thus far. Council Capital principals have not yet responded to a request for comment. In addition to its funds, Council Capital has long maintained a Council of sector executives. The firm says Council members (who now number 34) have invested at least $120MM collectively in the firm's funds, according to the firm's website. Managing Partner Grant Jackson has been with Council 11 years. More on him here and here.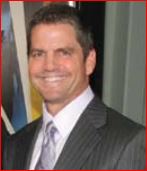 John Loar
MUSIC CITY BASEBALL LLC yesterday filed with the SEC for a $4.5MM equity raise, with $750K in from a reported 11 investors, to date. Associated with the filing are officers Managing Director John Loar and Alberto Gonzales (dean, Belmont University Law School). Also named: Directors Lee Barfield (the now retired former Bass Berry attorney here), Dave Stewart (former MLB pitcher with the Oakland A's and others), Nancy Schultz (with North Highland), Stacey Koju (with Bone McAllester), and Steve Smith are associated with the filing. The group says it is "an organization of business, sports, music and community leaders, as well as an investment syndicate. MCB is focused on bringing a future Major League Baseball franchise to the City of Nashville incorporated within the development of a mixed-use master plan, multi-themed family sports and entertainment neighborhood," according to Loar's LinkedIn. We note that Rebecca Gonzales is shown on LinkedIn as working in the intended team's development and administration domain. (The MiLB-listed Nashville Sounds became a AAA team in 1985.) Loar referred us to Ronald Roberts of DVL Seigenthaler, the FINN Partners PR unit in Nashville. Roberts confirmed the raise had begun in 3QCY19. State records online indicate Loar began the registration process for the MCB name in February. Reports in August indicated the group had settled on Nashville Stars as the historically freighted name for their proposed baseball team.

FINTECH: Memphis-based Revolution Partners LLC, a registered investment advisor, plans to raise $2.5MM, it told the SEC. Its registered trademark refers to: "Computer platform as a service featuring online non-downloadable computer software for use in providing a single centralized dashboard for investment advisors to manage their practices using workflows and monitor key performance indicators from multiple sources, and providing a single portal for clients to effectively manage their personal financial information curated from a variety of sources." Brian Fowler and Bob Lloyd are principals. Lloyd previously held a number of fintech and insuretech IT-software-related posts.

CHATTANOOGA-based Dynamo Fund II, with Dynamo Venture Capital II as general partner, filed a placeholder yesterday with the SEC for a fund raise of undisclosed potential magnitude. Asked for comment, Dynamo Ventures Partner Santosh Sankar said only, "We are excited to continue supporting extraordinary founders building startups in supply chain and mobility," said Dynamo's Santosh Sankar." Earlier VNC reports on Dynamo here.
SWEETBIO, the Memphis-based wound treatment and tissue-regeneration startup, filed for a debt or convertible raise, reporting it had nearly reached its $810K target. Prior to this raise, Crunchbase said the company had raised $5.3MM from InnovaMemphis, ZeroTo510, MB Venture Partners and The Jump Fund. Previous VNC coverage of SweetBio here. The company was founded by CEO Kayla Rodriguez Graff and her brother, Isaac Rodriguez PhD. VNC
. Last edited 1030 20 Sept 2019
---