LAUNCH TENNESSEE CEO Margaret Dolan on Jan. 16 received unanimous approval from her board of directors to commence full-tilt its "audacious pursuit of entrepreneurship," using "authentic leadership and partnership" to serve as "trailblazers in the innovation economy."
The nonprofit's "mission and vision" were approved as part of the package, as follows:
"We aim to make Tennessee the best state in the nation for startups by empowering a network of resources that support Tennessee's entrepreneurial ecosystem."
Those and other terms and declarations were embodied in the crisply outlined Management and Operations Strategic Plan that staff delivered that day to directors, who were convened by Chairman Bob Rolfe, who is also commissioner of the Tennessee Department of Economic and Community Development (ECD), the state agency that is the primary sponsor of LaunchTN.
The version of the plan presented that day contained three strategic anchors, each with a summary of purpose:
► Capital Formation... Expand capital resources and expedite their availability to TN businesses so that they can grow, be sustainable, create jobs, and build accessible economic prosperity for our state. (More Dolan comment on capital formation here.)

► Market Building... Identify and recruit recognized leaders in relevant markets to drive a systemic solution for stakeholders to engage, connect, and achieve mutually beneficial results by working together.
► Systemic resources... Streamline the connection of our statewide Network Partners and other stakeholders to resources that enable a high-functioning ecosystem in Tennessee for entrepreneurship.
The LaunchTN team is now preparing and documenting the Finance, Human Resources, Marketing and related underpinnings of the strategic plan, which all of which is to be on the table in front of the board of directors during its next meeting, now set for April 16.
The trio of pillars spans 10 Objectives and 39 goal statements. The CEO told Venture Nashville that in the course of 'living with and building-out' the new plan, some items may shift or meld, as synergies, economies or constraints become clearer.
The Objectives now embedded in the plan include:
Increasing available LaunchTN capital
Increase non-LaunchTN capital by proactively engaging investors across Tennessee, the US, and internationally
Develop outbound marketing initiatives targeting investors
Build an accountable environment of systemic teamwork, collaboration, and communication with market and ecosystem builders
Optimize corporate/Big Co engagement with startups
Develop outbound marketing initiatives targeting market and ecosystem builders
Enhance and drive connectivity and convening
Establish competitive policy influence
Implement and optimize information systems
Develop and execute outbound marketing strategy
The board's vote followed presentations by Dolan and a squad of her program officers, each of whom Dolan later said are thoroughly versed in the entire plan and globally aware of expectations associated with each portion of it.
In a Jan. 17 interview for this story, Dolan made clear she felt it essential that everyone understand that "this is really a turning-point for this organization."
She stressed that the newly stated plan was not created out of whole cloth. Rather, after she became CEO 16 months earlier, she spent roughly a year "being really focused on listening to the market."
The CEO explained that after continually gathering and processing stakeholder feedback from across the state, she and her team "built this plan around and in response to what we've heard from the market."
Through it all, he emphasized, "One of the things I'm telling our staff is that I want us to go 'deeper' on things that we are really, really good at -- and be the best at those things -- and that might mean refocusing" some attention and resources away from things that could stretch operations excessively thin or broad."
Dolan added that the process and the resultant document have brought "clarity" to her, her team and her directors.
Going forward, LaunchTN will increase emphasis on empowering its partners through the formal ecosystem it maintains, with emphasis on working to ensure that those partners -- particularly its regional entrepreneur centers -- have the resources they need (e.g., mentoring, talent, paths to capital and markets, etc.).
The process and its fruits thus far seem to be getting high marks. VNC obtained these comments from several executives with the state's regional partnership organizations.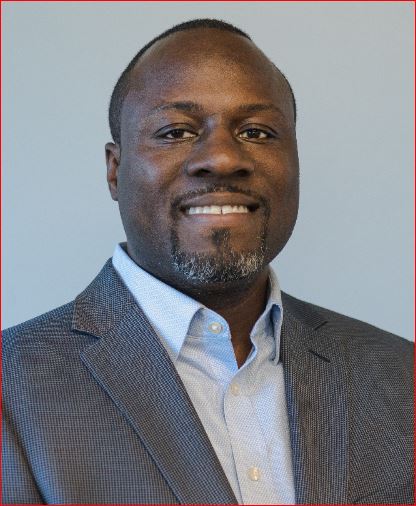 Marcus Shaw
Marcus Shaw, CEO of the Company Lab in Chattanooga, said: "We are grateful to be one of Launch Tennessee's network partners contributing to executing this strategic plan, which we believe will ultimately strengthen our state's economy and continue to build one of the country's leading statewide ecosystems for entrepreneurs. We are already seeing success in several of the objectives mentioned on the regional level, such as optimizing corporate engagement with startups through the HealthTech Accelerator partnership with Unum and Erlanger in Chattanooga. We look forward to continuing to partner with Launch Tennessee to make our state the destination for entrepreneurs."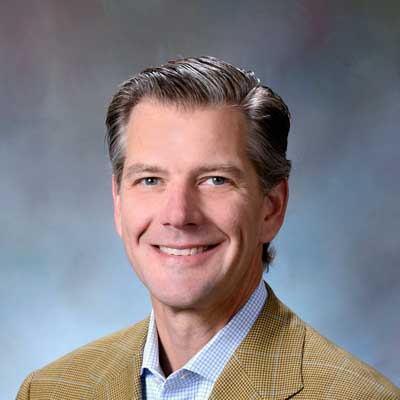 Jim Biggs
Jim Biggs, executive director of the Knoxville Entrepreneur Center, told VNC, "KEC is proud of the work that LaunchTN is doing to help support entrepreneurs and entrepreneur support organizations throughout the state. We value the collaborative network they have helped build, and fully support their efforts to evolve and grow this important partnership."
Jane Allen
Jane Allen, who in October became CEO of Nashville Entrepreneur Center, said, "At the Nashville EC, we believe in collaboration -- working together to benefit the entrepreneurial ecosystem. We are proud to be part of the Launch TN network and the strategic plan they just released reflects that collaborative spirit. We look forward to working together to help make a true impact in the lives of the entrepreneurs in our city and state."
Leslie Smith
Leslie Smith, president and CEO of Epicenter, said, "We support all efforts that keep entrepreneurs at the center of strategies and activities, create an environment for activation of new businesses and innovative concepts, and move resources to entrepreneurs in the most efficient and effective way possible. Launch Tennessee is a key partner of Epicenter, and we look forward to continuing to work with their team and our local partners to scale and deploy resources for entrepreneurs in the Memphis and Shelby County region."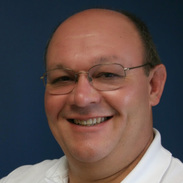 Jeff Brown
Jeff Brown, executive director and president of the BizFoundry in Cookevile, which has also recently established its presence in Sparta and McMinnville, said, in part, "The strategic plan she's laid out just seems to make a lot of sense to us."
Brown said that while in a sense the new strategic statement "only tweaks" the existing program, Dolan is clearly making a strong commitment to collaboration, execution, and "drilling down" with its partners to create a "true partnership."
When it came to vetting the updated or "2.0" version of the strategic plan, Brown said Dolan immediately asked them to tell her what Brown called "the good, the bad and ugly."
"We just love that kind of candor," Brown said, adding, "We don't need 'big changes' -- we need to make these things we're doing work better, and we need to do it together."
The new strategic planning document presented Jan. 16 is here (PDF).
The most recent prior strategic plan that VNC could obtain was developed nearly a year before Dolan succeeded Charlie Brock as CEO. It was made public in January 2018 and approved by the board that spring. That predecessor document is here.

Longtime observers of Launch Tennessee might recall that the Administration of then-Gov. Bill Haslam, when then-ECD Commissioner Bill Hagerty essentially relaunched Launch Tennessee, following a couple years of uncertain fate near the end of the Bredesen Administration.
The Hagerty relaunch dated from 2013. With fresh momentum, LaunchTN's role as the tip of the spear was reinforced under then-CEO Brock (at right).
Five years later, by mid-2018, Brock had announced his departure plans, but was intent on making good on his promise to "come in sprinting and go out sprinting."
In 2017-18, Brock began advocating for funding a more aggressive LaunchTN: Related coverage: Here + Here + Here.
The organization now enters its third decade as it declares its determination to draw closer to and help empower its network partners.
As of Jan. 16, LaunchTN listed these organizations as its Network Partners (in addition to many other organizations with which maintains relationships, including that comprise Creative Communities):
LaunchTN has typically welcomed approaches by would-be partners, but any decisive action on that front is likely to await a final vote and a gubernatorial signature by Gov. Bill Lee that would make clear the nonprofit's budget for FY2021.
That budget is likely to be resolved this year in the April-June timeframe.
Other resources: TN TEConomy Report (2018) | TN Innovation Roadmap (2006) | LTN Mentor 2.0 (2019) VNC
. last edited 24 January 2020 at 0805 CT
---