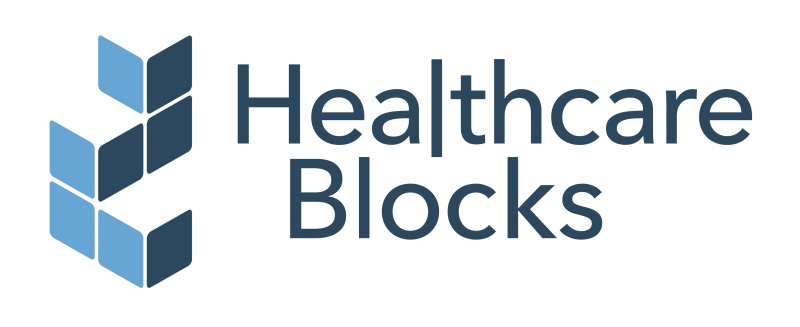 Updated: Sept. 27 - Added advisor below.-Ed.
KRIS KELSO, CEO of Healthcare Blocks, said he believes technologists who want to spend more time deploying healthtech applications and less time worrying about the care and feeding of HIPAA-compliant Cloud resources quickly see the value that his offerings represent.
The harder challenge, said Kelso, is finding Nashville investors for pre-Series A funding who recognize the value of digital infrastructure and are ready to deploy some cash to accelerate Healthcare Blocks' revenue growth.
Kelso told Venture Nashville he's been raising a bridge round of capital in the $500K-$600K range, has deposited some of the new capital and has additional investors ready to write checks, contingent on the company signing a lead investor for others to rally 'round.
He believes a successful raise now will take the company to breakeven or better at the $1.5MM revenue mark. With continued adequate access to capital, Healthcare Blocks has a shot at reaching $20MM revenue within three to five years, Kelso asserted.
Meanwhile, some tech corporates have approached Healthcare Blocks regarding possible investment and-or other partnerships, he said.
Healthcare Blocks is a Platform as a Service (PaaS) offering, specializing in a HIPAA-sensitive layer of technology for application hosting and managed services.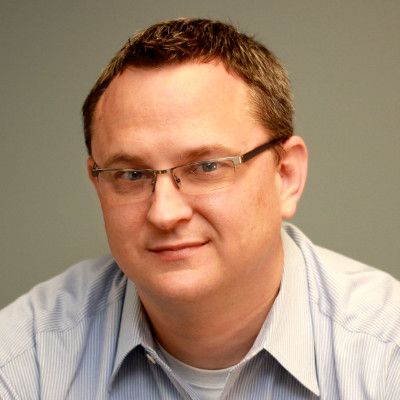 CEO Kris Kelso
The company's interstitial role enables compliant Software as a Service (SaaS) solution deployments and compliant infrastructure operations in the heavily regulated HealthIT realm.
Kelso, 40, said the "capital-efficient" company is steadily onboarding customers and he has not taken compensation during the past 20 months that he has been aboard.
Prior to the current round, which began around July 1, the company had employed just $100K in capital brought in since the company's founding in 2013. It now has four FTE staff and other resources, plus nearly 29 consecutive months of revenue generation, 35 active clients and 80 qualified prospects in its sales pipeline.
Upon reaching $1.5MM revenue, Kelso projects having at least 10 staff, with most of them focused on ramping-up sales. Once at the $2MM revenue threshold, ranks of potential investors would expand, he said, declining to provide the current runrate.
Two-thirds of the current raise is to go toward stepped-up sales and marketing, with the balance of funding for refinement of its user dashboard and optimizing systems for scale-up, said Kelso.
Kelso noted that despite Nashville's central role in healthcare delivery, it is often investors outside of Nashville who seem more receptive to investing in a "IT" company that serves the healthcare sector, but which represents a layer of technology virtually hidden to non-techies -- rather than something with an overt physical presence in healthcare facilities.
Moreover, he said his exposure to coastal investors has made it pretty clear that, while they might allow founders of a company that's farther along the growth path to remain in Nashville, most such investors require a pre-A-round startup to relocate in their backyard.
Startup "capital often won't cross geographic boundaries," Kelso observed, adding that he realizes he may ultimately have to pursue capital in Austin, San Francisco, New York and Boston or the Carolinas.
After 22 years in Nashville, Kelso said relocation is a scenario that's hard to stomach, even though he understands that risk tolerance will take more years to build-up among Nashville's individual Angels.
Currently, he said he senses that individual novice Angels in Nashville spend too much time schooling themselves on technologies, and making few commitments, heightening entrepreneurs' time sunk in raising capital.
Given that, Kelso said he hopes still more Angel groups will emerge in Nashville -- complementing the very promising Nuecura, Selous and InCrowd groups. Angel groups bring novices along gradually, while setting a more professional pace for diligence.
Asked whether he has also talked with Nashville Capital Network, Kelso said, "We talked with them at length quite a while ago and they [decided] we were too early and they wanted to see us over $1MM revenue" before further consideration.
Against that backdrop of caution, and with talk of "Unicorn" investments in the air, true VCs seem slow to focus on a tech company that could realistically realize "only" tens of millions in returns when sold to a strategic, rather than a potential $1BN or more, Kelso added.
Moreover, if VCs are obliged by their limited partners to take board seats and get deeply involved in their portfolio companies, VCs quickly realize they're better off -- in terms of time management, at least -- to invest in higher-revenue, later-stage companies. HealthIT firms typically exit at 2x-4x revenue or 8x-10x EBITDA, he added.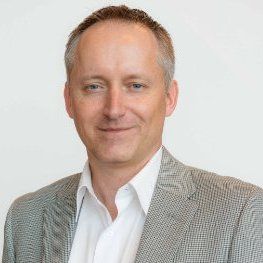 Phil Misiowiec
Healthcare Block's original founder, Phil Misiowiec, remains the company's CTO.
Kelso's advisors have included attorney Chris Sloan of Baker Donelson and Heath Clark of Clark Business & Health Law. The company banks with Pinnacle and its accounting is handled by Thomas Jacobs of Jacobs Cohen Associates.
He has a number of informal advisors, including Howard Bright, CTO of EvidenceCare and former CTO of Passport Health Communications; David Jones, president of EnableComp (Complete Holdings); and, Michael Powers, a growth consultant who previously served in senior marketing roles with Asurion, Des-Case and others.
Update: Kelso said Sept. 27 the company has gained an additional advisor in Michael Lawley, former Nashville-based IT/Security exec with Blue Cross Blue Shield of TN and then-WebMD, and former board member of HiMSS-TN. LinkedIn.
The company has secured a number of partners, including Amazon Web Services (AWS) for Cloud infrastructure and data warehousing; and, Docker, for software containerization.
Kelso said the company's most direct competitors are Aptible (New York City) and Catalyze (Madison, Wisc.).
In 2015, Healthcare Blocks -- then-branded Atlas Health -- was a finalist for Nashville Technology Council early-stage company of the year, alongside mSignia (a California company with a Nashville presence) and Medalogix. The nod went to Medalogix.
And, in 2013, Healthcare Blocks (then Atlas) was a member of the inaugural HealthBox accelerator cohort in Nashville. VNC
.
---