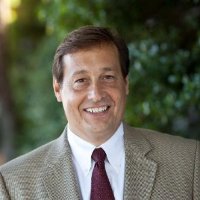 [Editor's note: Eric Dahlhauser died Jan. 24, 2019. Tennessean obituary.]
WITH BREAST CANCER as its priority target, Insight Genetics Co-founder and CEO Eric Dahlhauser said his company could achieve a degree of success that would boost interest in Biotech startups in Nashville.
The company develops molecular diagnostic tests of the sort that help physicians tailor cancer treatment to each individual patient's needs, all part of the expanding domain of personalized and "precision medicine."
Dahlhauser, 53, has lived since age 9 in Nashville and environs, and considers himself a native. He told VNC that as both businessman and Nashvillian he is personally "damned determined" to make the company work, right here in Nashville. "I wouldn't go anywhere else," he said.
Unfortunately, he added, "while things have gotten better for Biotech startups here, in Nashville Biotech is still the new kid on the block."
Nashville's overall entrepreneurial ecosystem has certainly grown stronger, said Dahlhauser, but his company and Biotech in Tennessee, generally, still need access to a broader pool of private capital.
Andrews
Underscoring the point, he noted that the company's recent $3MM financing was taken entirely by California investors organized by Orange County-based Ron Andrews (The Bethesda Group), who is now a member of Insight's board of directors and one of its strategic advisors.
Since it became operational in 2007, Insight Genetics has raised nearly $10MM from a private circle of investors -- augmenting the total $5MM it has received through multiple contracts from the National Cancer Institute (NCI).
Beginning in 2H 2016, the company plans to pursue a $7.5MM to $15MM Series A capital round that is likely to attract VCs, PEs and strategic interest, Dahlhauser said.
Currently, members of its board of directors collectively hold controlling interest in the company. One strategic corporate investor holds a minority stake, he confirmed, declining to identify the corporate.

Callaghan
Insight Genetics' co-founder, president and COO is Chris Callaghan.
The board includes in addition to the CEO, Callaghan and Andrews: Richard Watts, Qiagen VP-business development for companion diagnostics; Rick Isaacson (EVP with ServPro Industries); and, the CEO's brother and former startup colleague, Paul Dahlhauser, a VP with Nashville-based Genetic Assays, where Eric Dahlhauser once served as CEO.
Asked about sector comparables, the CEO cited Myriad Genetics (NASDAQ:MYGN, Salt Lake City) and Genomic Health (GHDX, Redwood City).
The CEO said he believes Insight Genetics is now one of the companies that could help bridge the understanding-gap between Healthcare Services and Biotech/Pharma sectors in this region, and beyond.
Dahlhauser said his optimism regarding Insight Genetics' prospects is reinforced by three major trends.
► Globally, as a result of Bio/Pharma advancements, new diagnostics are often being developed and brought to market in a relatively short 3 to 5 years. Now, new products can rapidly influence patient care throughout healthcare systems. "The usual 15 to 25 years for product development is continually shrinking," he added.
► Second, following an 18-month-long strategic review of its opportunities, Insight Genetics chose to focus on the need for personalized therapies for treating TNBC -- Triple Negative Breast Cancer, which has a half-dozen subtypes, each with different genetic drivers. There have been no targeted therapies for any of those subtypes.
► Third, driven partly by its work on TNBC diagnostics -- work that is based on algorithms for gene expression -- Insight Genetics sees opportunities to develop other algorithm-based diagnostic products, and to address other diseases, with ovarian cancer a leading candidate.
To develop such therapies, the company licensed technology for TNBC subtyping from Vanderbilt University, where the IP was developed by a team of researchers, led by Jennifer Pietenpol, Ph.D., who is also director of the Vanderbilt-Ingram Cancer Center. The company has built upon that asset to create its Insight TNBCtype offering.
Dahlhauser said he believes that -- against the backdrop of Biotech's advance and Nashville's maturation -- Insight Genetics may well produce a "major success story" that will draw investors and scientists, alike, to rally behind local industry.
Since 2011, the company's investment banking advisor has been Bay Area-based Benjamin Chen, managing partner of Ignatius Transaction Partners. Dahlhauser said it's too early to say whether further advisors will be needed for the 2016/17 raise.
Its other outside advisors include attorneys with three law firms: Baker Donelson Bearman Caldwell & Berkowitz (corporate law, Steve Wood); Smith Gambrell (IP); and, Cooley (transactions). Its accounting is handled by KraftCPAs and it banks with Pinnacle Financial Partners. PR is handled by DVLSeigenthaler. California-based bankers at Optivest were also involved with the recent Andrews-led round, according to an Optivest newsletter.
Insight Genetics has a 20-person workforce and early-stage revenue of about $2MM annually, with a burnrate less than that.
Its revenue has thus far flowed from NCI contracts, custom lab services and some early TNBC support of Pharma research, the CEO said.
The company continues to press forward with its laboratory services offerings; and, with its long-standing efforts to develop proprietary offerings that help detect mutations in the anaplastic lymphoma kinase (ALK) gene, which mutations can drive non small-cell lung cancer (NSCLC), as well as breast and other cancers.
Dahlhauser said he expects to secure for its ALK offerings the CE Mark regulatory greenlight in Europe in 2Q 2016, and the company could complete the FDA regulatory path for its ALK line in 2017-18.
VNC research indicates that Insight Genetics' recent strategic partners have included, in addition to Vanderbilt University, St. Jude Children's Research Hospital; QIAGEN; Boston Baskin Cancer Foundation; Clarient (GE Healthcare); Kindstar Globalgene Technology; and, MD Anderson Cancer Center, among possible others.
The company continues to pursue both in-licensing and strategic out-licensing opportunities, the CEO emphasized.
Prior to conducting its strategic review, Insight Genetics had considered focusing less on proprietary product development and more on design and development services for other companies that seek laboratory-developed tests (LDTs) and companion diagnostics (CDx); services for improving screenings for specific molecular targets; or, which need biomarker-based clinical strategy and regulatory support.
An Insight Genetics subsidiary -- Insight Molecular Labs (officially, IG Laboratory, Inc.) -- maintains a CLIA-certified facility that is designed to help physicians, clinicians and researchers make therapy selections.
According to Dahlhauser's LinkedIn profile, he has spent more than 20 years in commercial application of molecular technologies, among other pursuits. VNC
.
---