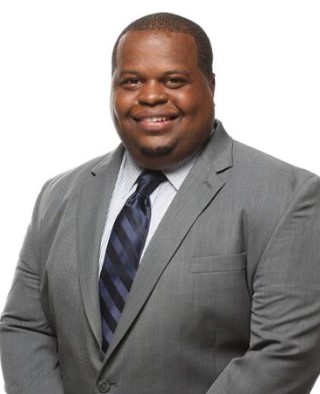 S3 Recycling Solutions, based in Springfield outside Nashville, receives approaches from potential investors and bidders, but S3RS owners are currently focused on organically expanding the company's revenue, geographic footprint and service offerings.
Led by President, CEO and Director Rod McDaniel, the electronics waste and medical-equipment refurbishing, re-sale and data-destruction services provider now has about 40 FTE workers and projects adding about 15 employees in the next 12 months, while continuing to generate positive EBITDA on a sustained basis.
McDaniel told Venture Nashville his team is intent on reaching $10MM topline revenue by 1Q CY 2024.
With an eye toward future expansion of operations in geographies beyond Tennessee, McDaniel noted that the company recently began a formal search for a chief operations officer (COO).
Asked about inorganic growth options, McDaniel confirmed that S3RS's projected momentum could afford SR3S equity-holders opportunities for investment and liquidity.
The CEO said that expanding the company's revenue will naturally depend on securing anchor clients in other regions, as well as in Tennessee.
He added that he and others view S3RS as a potential $100MM-valuation company, on their watch.
McDaniel acknowledged that the company will consider retaining professional advisory services, should it pull the trigger on a capital raise within the next 18 months.
In INC. Magazine's 2023 rankings of rapidly growing small business, SR3S ranked No. 66 in the Southeast, and No. 1,160 nationwide.
McDaniel confirmed that S3RS equity is majority-owned by members of the family of the late Darrell S. Freeman Sr., via the family's Resource Regeneration LLC.
McDaniel holds the pivotal leadership and governance role in the company and is its largest minority-equity shareholder.
A few weeks ago, S3RS announced it has obtained R2v3 certification, backed-up by S3RS's industry-standard safety measures and documentation, gauged against SERI-managed ANSI standards. Press release here.
Asked about industry comparables, McDaniel pointed to highly diversified and acquisitive Iron Mountain (NYSE: IRM), a Boston-based enterprise that completed its acquisition of IT Review about a year ago.
The CEO also cited examples of privately held ER2, based in Mesa, Ariz. with offices in Nashville and Memphis; and Sims Lifecycle Services, a division of Australia's Sims Limited (ASX:SGM) which has an operation in LaVergne, Tenn.
VNC research shows other incumbents in the Nashville area -- for example, Tri-Star Recycling LLC, which, according to LinkedIn, was founded by Charles Satchwell, who was previously COO of the former nonprofit Recycle Nashville.
S3RS's CFO of nearly five years' standing is Greg Welch, who was previously CFO of Nashville-based Zycron, an IT services firm. He also had earlier tax, accounting and related duties with several firms, including Ingram Industries and Crowe. S3RS's director of technology is Brad Linaman.
Asked about current outside advisors, McDaniel cited attorneys with Polsinelli; accountants with Blankenchip CPA; and, commercial bankers with United Community Bank, which a year ago acquired Franklin-based Reliant Bank (Reliant Bancorp).
McDaniel confirmed that at least two of the company's earliest investors -- John Hopfensperger and John Boots, Founder/CEO of Expedition Group -- remain aboard as investors.
The CEO is currently a member of the boards of directors of Nashville Technology Council, Nashville Entrepreneur Center, and the Rafah Institute.
Also, he is a past chairman of the board of the Tennessee Environmental Council and served as a Salvation Army advisory board member. McDaniel's LinkedIn is here.
After graduating from McGavock Comprehensive High School as its first grad to earn a CompTIA+ Certification, he worked six years in technology for Metro Nashville Public Schools.
McDaniel, age 35, and his wife Antonia McDaniel, his sweetheart since the 11th Grade, have three children.
S3RS is a successor company to S3 Asset Management, which McDaniel, then that company's COO, and others acquired from founder Debbie Gordon in 2016. Gordon now leads Cloud Range.
Former Chairman Darrell Freeman
S3RS's former prominent champion and chairman, Darrell Freeman Sr., had focused some of his legendary energies on S3RS in the years after his sale of his Zycron information technology services and staffing business to Plano, Texas-based BGSF Inc.
Prior to his untimely death, Freeman appeared with McDaniel in a video in which Freeman expressed confidence in S3RS's prospects for nationwide growth (scroll down at page here.)
Among other interests, Freeman had served for years as a director of Reliant Bank, then led by its founder, DeVan Ard. Both Freeman, 57, and Ard, 67, died within a week of each other in June 2022.
Freeman remains listed, in memoriam, on S3RS's advisory board, which is chaired by Brian Moyer, a tech-industry consultant and immediate past-CEO of Nashville Technology Council.
Other advisors, some of whom are also directors of the company, include Wanda Lyle, the former UBS Managing Director (Nashville) who was recently named interim president and CEO of the Center for Nonprofit Management; and, two veteran tech entrepreneurs from different eras: AI-oriented Ray Guzman (Switchpoint Ventures) and techie-cum-investor Richard Pinson. VNC
. last edited 0957 4 April 2023
---