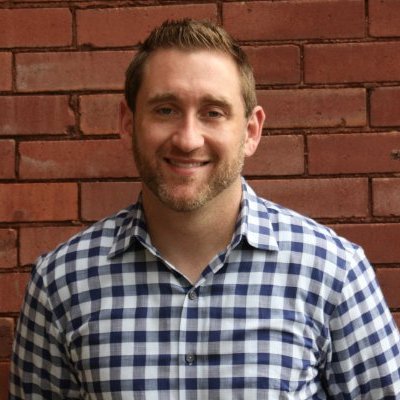 NASHVILLE Entrepreneur Center (EC) CEO Michael Brody-Waite said yesterday the nonprofit has no plans to invest in startups that come through its doors.
EC staff and outside advisors or affiliates will, however, focus on providing robust results-oriented "navigational" assistance that delivers on the EC's promise to connect entrepreneurs to "critical resources needed to create, launch or grow a business," said the CEO.
The EC's operational goals now include improving the quality of all parties' experiences in dealing with one another within the EC, while increasing the organization's transparency, operational efficiency, programmatic effectiveness, and the diversity of both the people and types of businesses it serves.
Organized as it all might seem, the CEO emphasized that no "best practices" have yet been established for entrepreneur centers, and challenges remain numerous.
Nonetheless, he said, given recent dramatic changes in Nashville and the fact that entrepreneurial resources here "have absolutely exploded...we'd be doing a disservice to the community" if the EC did not take a fresh look at how and where it can add the most value.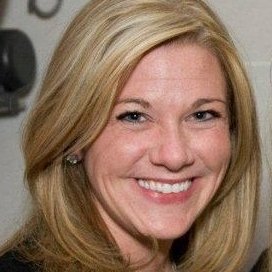 Anne McIntosh
Last night, both Brody-Waite and Anne McIntosh, the EC's VP for community investment, told a "Town Hall" audience of about 40 guests that high-growth businesses of all sorts -- organically grown or accelerated by investor capital -- are all vital parts in Nashville's economic mix and will enjoy equal standing.
Thus, sole-proprietors and owners of traditional mainstreet businesses who approach the EC for help need not worry that they will be crowded-out by stereotypal software startups intent on rapid growth and investor recruitment, moving pall-mall toward an early exit.
The emerging EC model calls for each entrant to receive services and benefits according to their identifiable needs. Moreover, while EC staff made clear they hope all-comers will become dues-paying EC members, Brody-Waite made clear that the goal is to have the EC's "first touch" be gratis.
There was plenty of straight talk from the EC team as they responded to audience questions and topics submitted by email prior to the event.
For instance, asked about the fate of the traditional startup accelerator models that previously operated at the heart of the Project Music and Project Healthcare vertical programs, Brody-Waite said the current model provides year-round support of entrepreneurs in those verticals without cohort accelerators, but with special attention to "industry immersion" in their respective verticals.
As a result, there's no longer any requirement that entrepreneurs in those two non-dilutive programs remain "captive" on-site at the EC. Many accelerators have found the on-site requirement to be an impediment for some of the most promising entrepreneurial teams.
Jason Burchard
Jason Burchard, co-founder of RootNote, attended last night's event and told Venture Nashville the new non-dilutive Project Music model is thus far working great for his company.
RootNote, a Delaware company, says it is "creating a scalable system to help educate, incubate, and accelerate the current and next generations of entrepreneurial musicians." Burchard's LinkedIn says the company will also invest in "musician-owned companies."
Turning to the issue of Capital, Brody-Waite said at another point, "We're going to tell the truth here."
He then explained that he knows of no one who pretends to have found a solution to helping well-matched early-stage entrepreneurs and investors find each other, to improve what is now usually an agonizingly frustrating and inefficient process.
With that in mind, he said it's possible that the EC might adapt for other verticals the Capital Unconference program the EC has several times conducted with co-sponsor Nelson Mullins for the Healthcare vertical only.
In those events, vetted and pre-matched investors and entrepreneurs work their way through a day of 10 or 12 meetings, with no keynotes, panels and other distractions. The most recent Capital Unconference was Sept. 28 at the EC, and focused solely on "tech enabled healthcare" companies.
Brody-Waite also stressed, "I don't think it's our job to pick the winners" from among entrepreneurs who approach the EC.
Instead, he said, ultimately the EC aims to connect founders with needed resources and to "help entrepreneurs own their own decisions."
He said he has consistently found through research and through conversations with entrepreneurs that what many of them want is access to intellectual property, whether in the form of educational content -- such as the EC's PreFlight startup curriculum -- or in the form of expert guidance from mentors and advisors. The EC says it now has 190 advisors on-tap.
Brody-Waite stressed that EC "navigation" staff assigned to each entrepreneur being served will help ensure that advisors assigned to a given startup are, on an "objective" basis, the best fit, "rather than letting 'who we know' dictate what happens."
Building a business "pipeline" for its advisors is not an EC objective.
In creating genuine pathways for connection of entrepreneurs, investors and mentor-advisors, Brody-Waite said the EC aims to, among other things, reduce time spent chasing fruitless referrals or endless kaffeklatches, thereby increasing "the probability of success [at least] a little bit."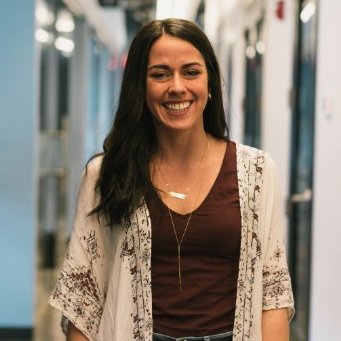 Kelli Nowers
The subject of ethnic or racial diversity also brought sober discussion.
EC Chief of Staff Kelli Nowers, who has been involved the past two years in pro-diversity initiatives within the EC, said during a productive exchange with an audience member that the EC is considering additional tactics to bring about diversity and broader engagement. Publishing, event and other strategems are apparently under consideration.
Nowers added, with a smile and wry acceptance, that she realizes the EC has been seen by some as comprising mainly "a lot of white men in healthcare."
Thus far, all EC CEOs appointed have been white and have had healthcare or healthcare-related careers and interests, including Brody-Waite.
The EC board of directors has 32 regular and ex officio board members, with ethnic or racial minorities currently represented by two Hispanics and an Asian-American. (Other VNC diversity coverage here.)
Brody-Waite picked-up on the diversity thread last night by emphasizing that to fulfill its mission of connecting EC clients with community assets, EC leadership must move beyond the "organic social networks that built this place" if it is "to even know what resources exist" in the community and beyond.
Next, asked whether the EC will be more "transparent" regarding its operational results, finances, fundraising objectives and the like, Brody-Waite and VP McIntosh said the organization will be forthcoming about any "shortcomings" and will be fully accountable for its impact and performance.
In fact, the organization is likely to publish a community-impact and performance report periodically. The EC will also establish a clear case statement for member, community and philanthropic support of the EC's expanding mission.
In the background, all EC staff and advisors, including those serving as "Navigation Partners" to individual teams will have clearly defined expectations, and all parties will be asked their own views on how things are going. The Net Promoter Score technique will be used to gauge satisfaction and loyalty being earned among stakeholders.
Nowers and Brody-Waite said the EC's advisor-resourcing and networking is likely to spread to Memphis and other Tennessee cities where expertise in some areas may be deeper (e.g., Medical Devices or Biotech in Memphis).
Meanwhile, the EC's expanding network of referral partners in Nashville already includes such groups as as Pathway Lending (and, presumably, the Pathway Womens Business Center), the Nashville Business Incubation Center, or NBIC (a Tennessee State University program) and Conexion Americas, among others.
Brody-Waite said the EC aims to soon reach the point at which it is referring 1,000 entrepreneurs per year through its network.
The EC may eventually employ automated processes and content-serving to refer 10,000 entrepreneurs per year, though there are no immediate plans to operate nationally.
Asked whether the EC might reconsider running formal cohort-based accelerators or other program innovations, the CEO said the EC will wait for "the market" to signal such needs.
For now, he said, "we do think we have our hands full in Nashville. VNC
. last edited 0916 21 Oct 2017
---