Major SM kickoff conference in Chattanooga, May 9-11 2023

Capital-sourcing facility may emerge

Parent CoLab continues as regional EC in LaunchTN net

GigTank program ending after decade-plus run

Smart City, Urban informatics among allies rallying 'round

ESG, DEI factors inherent SM initiative

Chatta-based Proof Programs may pick up CP theme
---
THE COMPANY LAB (CO.LAB), the regional entrepreneur center founded in Chattanooga nearly 16 years ago, has strategically narrowed its accelerator focus toward helping founders start and grow businesses in the "Sustainable Mobility" (SM) sector.
CO.LAB CEO Tasia Malakasis formally announced the new strategic focus during her Jan. 19 address to the Rotary Club of Chattanooga Downtown.
The SM-forward strategy first arose for consideration by the CO.LAB board following Malakasis' installation at the CO.LAB helm, in July 2022.
Interviewed for this story, Malakasis explained with enthusiasm, "With the plethora of expertise and resources and research and leadership and industry that we have in Chattanooga, it doesn't make sense for us not to do this."
The CO.LAB team seems to be working at flank speed to put the new gameplan into action.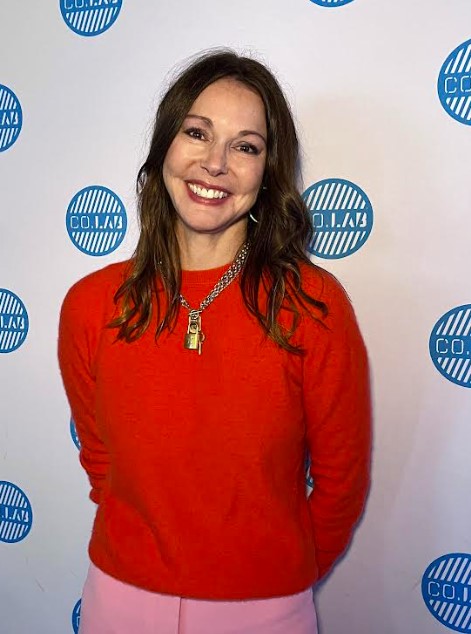 CEO Tasia Malakasis
According to its new SM CoMobility website, the new accelerator program's applications window will open in May, coincident with its inaugural Co.Mobility Summit conference in Chattanooga, May 9-11, 2023.
Speakers are to include Washington, D.C.-based entrepreneur, investor, #RiseOfTheRest champion and author Steve Case., who founded America Online (AOL), in 1985.
Case has, of course, been active in Tennessee and other states, and is among national observers who have cited Chattanooga as an exemplar of the noncoastal entrepreneurial ecosystems that are now rising to secure greater shares of the nation's startup talent, investment capital and market opportunities. SM Event details are TBA.
Also noted: CO.LAB posted on the "Capital" section of its parent website navbar a link to a program dubbed "Chattalyst." CO.LAB is not yet disclosing Chattalyst details. [Update: Co.Lab removed reference to Chattalyst. TNECD-LaunchTN-SSBCI-backed initiatives might serve, instead.]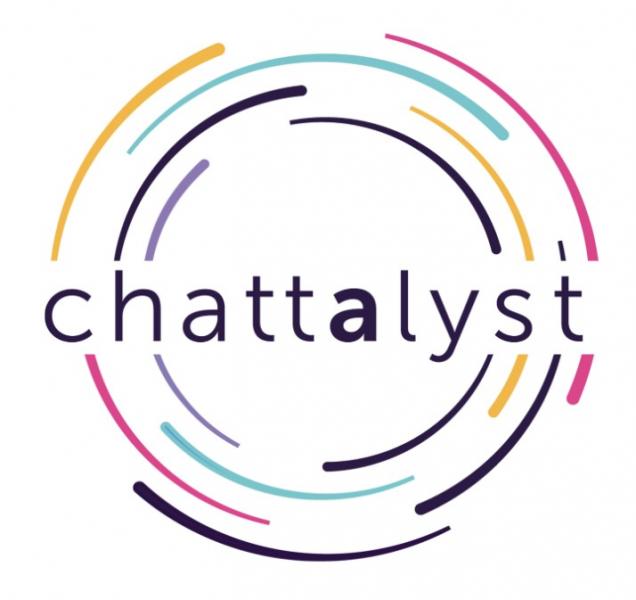 VNC research suggests that Chattalyst could become the name of a program via which qualified founders might ask for their businesses to be considered for CO.LAB staff referrals to the soon-to-launch InvestTN Regional Seed Fund, managed by Launch Tennessee under the auspices of Tennessee Economic and Community Development, and backed by soon-to-be finalized funding from the U.S. Treasury's second State Small Business Credit Initiative. The statewide regional Seed program, which will operate in coordination with regional entrepreneur centers like CO.LAB, is likely to be active by March 31, according to a Jan. 19 board of directors presentation by Launch Tennessee staff, headquartered in Nashville. Related VNC SSBCI coverage here.
The CO.LAB team has now also published two issues of its new Engine e-newsletter, the latest issue focused mainly on sustainable mobility. A sign-up form in the FAQ area of CoMobility.com might support newsletter signup.
VNC research also strongly suggests that CO.LAB's move in the SM arena has been welcomed by most stakeholders as a very logical, even "inevitable" milestone.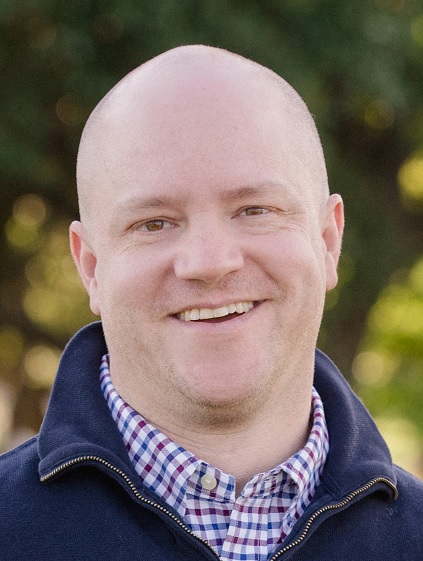 Craig Fuller
CO.LAB alumni, local entrepreneurs including FreightWaves Founder/CEO Craig Fuller and City of Chattanooga Mayor Tim Kelly have been among those applauding the initiative.
CO.LAB's SM-centric shift takes place against the backdrop of Greater Chattanooga's historic and still expanding roles in electric vehicles (EV), power supplies, and related infrastructure; plus, other transportation, freight shipment, logistics, mobility, Quantum networks and technologies, Smart Traffic management, urban informatics, and related fields.
CO.LAB last week declared in a press release that Chattanooga now has in-place and-or in active development what it believes is, at this time, a globally unique set of mobility-related testbeds and related resources for R&D, testing, and commercialization.
Though CO.LAB management has acknowledged there are numerous SM-related initiatives afoot internationally, there's substantial evidence behind CO.LAB's zeal.
For example, earlier this month, the City of Chattanooga announced that it will by YE 2024 add dozens of new Smart City intersections, producing what it believes will be the largest urban Internet of Things (IoT) in the nation.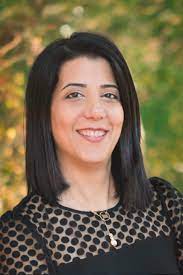 Prof. Mina Sartipi PhD
In that Smart City effort, the city's Department of Innovation Delivery and Performance is collaborating with the University of Tennessee Chattanooga Center of Urban Informatics and Progress (CUIP, led by Founding Director Mina Sartipi PhD, a Guerry Professor in the computer science and engineering); and, with Irvine, Calif.-based Seoul Robotics, which is a smart-infrastructure specialist.
Updated: In its SM push and as a regional entrepreneur center, CO.LAB SM readily enlists with complementary partners. Malakasis said Jan. 29 that CO.LAB will, e.g., support the the TennSmart network'Smart Mobility Challenge.
Chattanooga's interest in those and other initiatives is easily traced back to at least 2010. Since at least 2018, Chattanoogans have undertaken SM, Smart City and related initiatives and have won funding from some federal agencies, including the National Science Foundation and the U.S. Department of Transportation and its Federal Highway Administration, among others.
Such federal grants have typically been augmented by local partners, recently including the University of Tennessee Chattanooga, industry partners, the local EPB utility, and the City of Chattanooga. Related articles from TML here, APCB here, SmartCitiesDive here.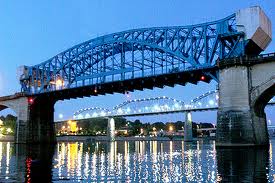 Chattanooga bridges
Though memories fade, it's worth noting that Chattanooga's increasingly successful Smart City, Sustainable Mobility and related efforts in some ways represent a new chapter in a long running story of a city grappling with -- and largely surmounting -- transportation and air-pollution challenges, some of which gained national and international attention more than 50 years ago, as documented here.
Partly because of that, Chattanooga experts are often turned-to by leaders in other cities for guidance on innovation and quality-of-life challenges and solutions.
It's hard to document, but many locals and observers from afar believe that such history has contributed to what many refer to the maturation of Chattanooga's ethos or culture. See VNC-VTC's related 2015 article, here.
CO.LAB says in some of its materials that, in the view of its management, "sustainable mobility" signals an emphasis on, among other things, "the equitable movement of goods, people, energy and data."
Asked whether that reference to "equitable movement" springs from CO.LAB interest in "ESG" -- i.e., observance of environmental, social and governance frameworks -- Malakasis readily acknowledged that ESG and concomitant diversity, equality, inclusion or "DEI" factors are of great importance in the context of sustainable mobility.
She said she is confident SM-oriented partners and stakeholders with which CO.LAB chooses to work will be quite aware of ESG issues and related operational, transportation, hiring and sourcing obligations.
Charlie Brock
In a statement provided in response to a request from VNC, CO.LAB Chairman Charlie Brock conveyed optimism, saying, "The public announcement of our sustainable mobility program is an incredibly exciting time for Colab, Chattanooga and the various partners with whom we are aligned.
"In some ways," Brock continued, "it takes me back to the announcement of our 2012 Gig Tank accelerator program, as we were able to offer participants access to a technology platform that was unique to Chattanooga. Well, here we are again, but this time with quantum networking, smart city testbeds, and other energy and mobility-related platforms provided by multiple partners that can provide startups with real-time testing that's not available anywhere else in the world."
Brock added that "Chattanooga has significantly enhanced its standing as a logistics hub, adding an impressive array of startups and capital sources to create what Steve Case calls 'the Silicon Valley of trucking.' Colab's focus on sustainable mobility combines many of these potential advantages and partnerships. We look forward to providing the participating startups a world-class accelerator program with access to technology, data, capital, mentorship, talent and pilot customers."
Malakasis said that CO.LAB's decision to create a world-class SM accelerator and to continue offering sector-agnostic regional services was partly influenced by the fact that the continual maturation and evolution of the Chattanooga entrepreneurial ecosystem makes it important that CO.LAB "choose a lane" that will be distinctive and complementary, rather than redundant or unduly overlapping the work of other local support organizations.
As they enter what could prove to be a new era in Chattanooga entrepreneurship, the business, educational and nonprofit organizations supporting the CO.LAB mission include Launch Tennessee (LaunchTN, TTDC), Freightwaves, US Express, EPB, Brickyard, VentureSouth, Chattanooga Smart City Collaborative, and the University of Tennessee at Chattanooga's Center for Urban Informatics and Progress (CUIP), among other organizations and individuals.
In line with focusing and streamlining its efforts, CO.LAB has for some time been winding-down its decade-old GIGTANK program, which supported entrepreneurs developing applications and business models that leveraged gigabit networks. More on GIGTANK here, here and here.
In the next few weeks, a successful exit from the final GIGTANK accelerator cohort by CareITapp (CAREIT CO), a Delaware-registered company with Tennessee presence, will occur. CareITapp offers an online food donation marketplace.
Neither does CO.LAB plan further exploration or work on two accelerator concepts, respectively Outdoor Recreation and Consumer Products (CP).
Consumer Products is, however, likely to get further attention in Tennessee.
Michael Robinson
VNC research suggests another Chattanooga-based nonprofit, Proof Programs, is soon likely to operate a Consumer Products-oriented industry network independent of CO.LAB, under contract with Launch Tennessee. VNC understands that Proof Programs was the only nonprofit applicant for the CP contract offered by Launch Tennessee. Proof Programs was registered as a public-benefit entity in 2021 by Michael Robinson. He is the 37-year-old entrepreneur who founded Chattanooga-based Proof Incubator (Proof LLC), which focuses on Food and Beverage sector startups and enterprises.
CO.LAB support for non-SM entrepreneurial and growth companies will continue to be aimed at improving access to capital (currently, via its KIVA offering); programming (e.g., via Co.Starters); talent; connections; support of in-market competitiveness; and, recognition for firms and individuals via events and other activities.
COLAB seems well advised: The nonprofit relies on accounting professionals with Elliott Davis. It banks with PinnacleBank, and its payroll services are from Southern Payroll & Bookkeeping.
CO.LAB relies for legal counsel on attorneys with Chambliss Bahner & Stophel, including Chambliss Shareholder Rick Hitchcock.
Notably, Hitchcock, who is a former member of the CO.LAB board of directors and its executive committee, has over the years also been involved in overseeing the regional transit authority, CARTA; helped spur creation of the city's electric shuttle system; and, helped lead the local push toward what was for years the nation's fastest Internet service. to spur innovation, entrepreneurship, and digital equity.
The current CO.LAB board of directors is shown here. The CO.LAB team are listed here. COLAB's 2020 and 2021 Tax Forms are here and here.
Malakasis, 52, succeeded former CEO Lindsey Cox, who left in 2022 to become CEO of Tennessee Technology Development Corporation dba Launch Tennessee, which is one of CO.LAB's key sponsors.
For additional VNC reporting on Tasia Malakasis, please click here and here. Her LinkedIn is here. VNC
. last edited 1142 14 April 2023
---