Updated: Cornerstone Fund filed Jan. 5, 2018 on a $7.75MM raise.- Ed.
CLARITAS Capital's $20MM Claritas Cornerstone Fund is likely to invest in 4 to 6 more early-stage companies in the Nashville area, writing checks averaging in the $1MM-$2MM range.
Kali Stewart Huff, Claritas' director of investor relations, told Venture Nashville the company models a total 8 to 10 Cornerstone investments. It opportunistically pursues only proprietary deals emerging from its network and pipeline, and typically abstains from auctions.
Today's announcement of investment in Murfreesboro-based TwelveStone Health Partners brings to 51 the total companies Claritas funds have backed since the firm's founding, in 2002. Earlier Claritas coverage here.
Cornerstone Fund target sectors are healthcare, technology and business services, said Huff.
In addition to TwelveStone, the Cornerstone Fund -- formed in November 2016 -- has invested in StudioNow, A Head for Profits (beverage industry play), and Sharecare (an Atlanta firm that acquired Nashville-based Tivity, fka Healthways). Claritas had invested in StudioNow prior to its exit by sale to AOL, and later joined other investors in capitalizing the firm when its original founders and AOL spun StudioNow back out.
Huff explained that Claritas has identified substantial interest in investing in early-growth companies in the Greater Nashville area. In some cases, she said, investors who may have specialized in, say, Real Estate, are prepared to look at investing in other sectors with which they're less familiar, particularly if portfolio companies are based nearby and are operating under the close watch of locally based VC or PE sponsors.

Later this year, Claritas plans to begin recruiting capital for another fund, Claritas Opportunity Fund V, for which no target has been announced. The firm's Opportunity Fund IV closed last December at $40MM. More details here.
Claritas currently has approximately $440MM assets under management, including about $100MM assets in its real-estate investment group. Its AUM total also reflects its interest in assets associated with two funds that are now managed by Capital Alignment Partners (CCSD), a Burton Hills private equity firm.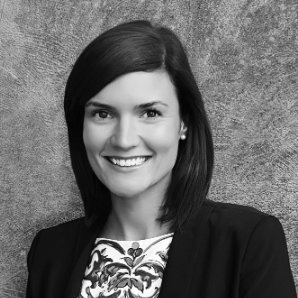 Kali Stewart Huff
Huff joined Claritas Capital about nine months ago.
She was previously based in New York City and concentrated mainly on institutional sales for BB&T Capital Markets, Strategas Research Partners, and Variant Perception. She also worked in BB&T's health care division as an associate equity analyst.
Even though she is a native of Franklin, Tenn., 30-year-old Huff said that moving from New York as a professional working for the first time in the South took some adjustment.
She explained that the pace here is easier on people, the cost of living is much lower and "the work-life balance is just unbeatable, really. The big thing here is that everybody's nice. Relationships matter."
Overall, said Huff, the dynamism of the local economy is creating great opportunities for entrepreneurs and investors to become part of the "backbone" of the region's entrepreneurial economy.
That said, Huff also suggested that she believes the region's Finance and entrepreneurial sectors would fare even better if major funds based in Nashville and in Tennessee, generally, would find ways to make room in their plans for fund-management participation by native Tennessee private-equity firms. She acknowledged she was thinking mainly of universities that are managing major endowments.
Such opportunities could supply one of the few ingredients now missing in the business ecosystem, she said.
(In-state fund managers have long expressed frustration with this same reality, particularly when it comes to working with Vanderbilt University and Tennessee Consolidated Retirement System, TCRS.-Ed.)
Huff added that, particularly with firms like Claritas operating beneath the sub-$150MM tier of private-equity investment, portfolio companies could be moved toward the huge supply of dry powder that many larger institutional investors are now prepared to invest in growth companies.
"I just think that the entrepreneurial environment here is just getting started," she concluded.
She earned her degree in business finance and international business at the University of South Carolina, in 2009.
Huff and her husband reside in Nashville. VNC
.
---