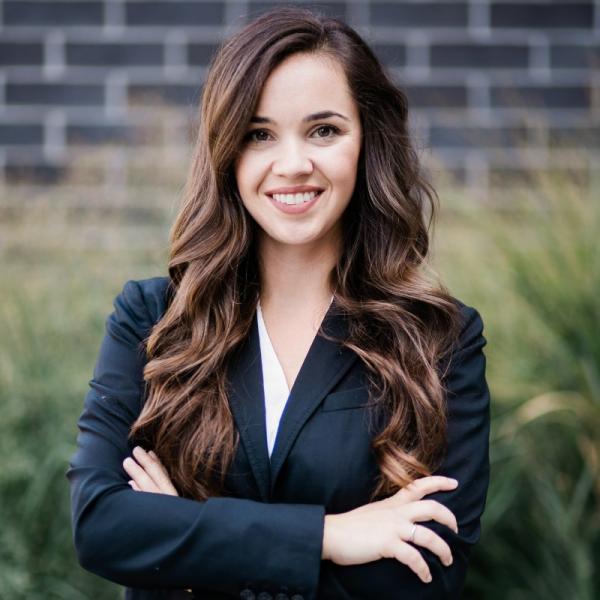 AGAINST the backdrop of the pandemic, startup brand Rootine is targeting an opportunity that has "shot to the forefront" in the minds of consumers and care professionals who increasingly see "precision nutrition" products and services providing vital support for human wellness and well-being.

That's how the opportunity looks to Rachel Soper Sanders, who is co-founder and CEO of Claya Inc., Rootine's parent company.
In a series of interviews for this story, Sanders told Venture Nashville the company adopted the Rootine brand because it signals that "we are empowering people to create healthier 'routines' and getting to the 'root' of their personal cellular nutrition using science, data, and analytics."
That root-cause focus is reflected in the National Institutes of Health's (NIH) current strategy, which is built upon recognition that precision nutrition will become a mainstay in healthcare by 2030.
VNC also notes that this week Bill Frist -- VC/PE healthcare investor, former U.S. Senate Majority Leader, civic health advocate and, yes, heart transplant surgeon -- highlighted in his Forbes column the views of another medical expert who argues, "We are at this moment where most of the diseases we see are caused by food and can be cured by food; but, doctors know very little about food, so we have to reframe the whole approach and focus on root causes, which is really our diet."
Sanders confirmed that the three-year-old Nashville company has raised $4.5MM in pre-Seed and Seed funding since early 2018, when it both registered in Delaware and participated in the Techstars New York City accelerator.
As VNC reported several months ago, $1.5MM of Claya's financing to-date was in the form debt, subsequently converted to equity.
Asked about its capital roadmap, Sanders first noted that Claya's recent round has closed. She acknowledged that a Series A is eventually likely for the B2C company, pending the team's review of its business milestones and related matters.
She acknowledged the company clearly sees options for future B2B business, as well as the current B2C, plus strategic partnerships, and perhaps adoption of channel partners. The current focus remains on Rootine B2C consumer sales.
Claya's SEC filing April 28 reported a total 29 shareholders aboard at that time.
Sanders told VNC that in addition to Claya being a woman-led firm, 50% of its outside investors are under-represented women.
Sanders said that no one investor in its $4.5MM raise has played a "lead" role, rather all equity investors participated on the same terms.
Claya released a partial list of its investors earlier this week, citing Novogenia GMBH, DSM Venturing, Duro VC, Launch TN Impact Fund, and Cleo Capital.
In addition to those named in the Rootine release, other online sources have also shown financial support coming from Techstars and-or Techstars NYC; Right Side Capital; and, Angels Libby Leffler; and, Alexandria Zattarain.
Under the Rootine brand, the company offers an oral microbead dose of nutrients formulated for each consumer's daily regimen. The company emphasizes its products augment a proper diet, and cannot offset "the nutrient void" of a poor diet.
Data provide by each customer is interpreted in comparison with findings of peer-reviewed research.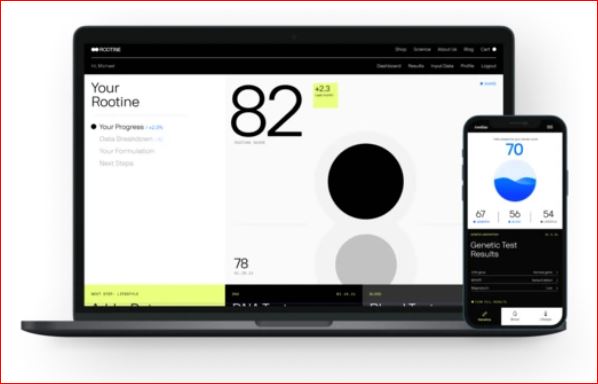 Dashboard
At the simplest level, Rootine's product personalization is achieved using customer-provided lifestyle information.
There is no charge to take the company's lifestyle quiz, set up a personal Rootine dashboard -- protected by "medical-grade" cybersecurity -- and thereby become an entry-level member of the Rootine community.
However, optional but recommended at additional cost are DNA analysis of "50 genes proven to impact dose requirements"; and, a blood test to determine levels of specific vitamins, minerals, and select compounds.
DNA is collected by a simple cheek swab. In-blood levels are determined by in-home finger-prick sampling. Optionally, DNA data may be augmented by uploading relevant data to the user's personal Rootine dashboard from their Ancestry.com or 23andMe account.
The company recommends the DNA and serum-level testing to provide vital "context" for the user's lifestyle information.
In fact, the Rootine site emphasizes, in part, that without "the context from DNA and blood data," relying only on lifestyle information will not fully enable micronutrient formulation based on "information about how your body is absorbing, distributing, metabolizing, and excreting nutrients."
The DNA and blood tests are offered as additional purchases. She said the company may add further tests and offerings, and is considering offering an elevated membership package.
Sanders emphasized that consumers' individual data is used solely to prepare the individualized nutrition packets each person buys, and no personal data is sold to others.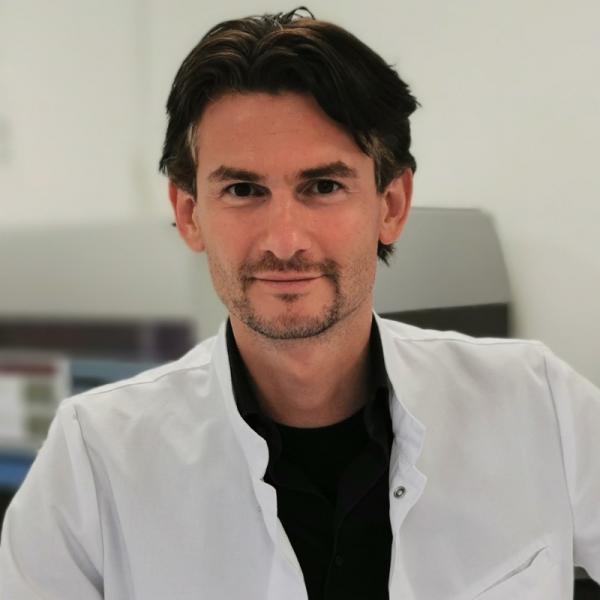 Daniel Wallerstorfer PhD
Claya Co-Founder and CTO Daniel Wallerstorfer PhD is also CEO of Novogenia GmbH, based in Austria.
Novogenia focuses on technologies related to individualization of supplements and cosmetics, as well as on providing preventive and lifestyle genetic tests.
The Austria-based company is, as indicated earlier, an investor in Claya/Rootine, as well as a vendor-supplier.
Wallerstorfer developed Claya technology and initial form factor, Sanders confirmed, adding that her role from inception has been to commercialize the platform.
In a 2018 report, Techcrunch reported that some the startup's business had begun generating sales in Europe, and the company was looking to expand in the U.S.
Asked about direct competitors the Rootine brand encounters, Sanders acknowledged there are companies focused on the sector and there will be more, but "Rootine is really differentiated in our test-take-track approach, looking at more health data points and delivering insights and products" that are already in the market and helping health-conscious consumers.
Brief VNC research found current and logical future entrants or sector buyers.
Startups we saw included, for example, MassVentures-backed InsideTracker (Segterra Inc.); and, positioned with consumer coaching emphasis, ProCoach by Precision Nutrition (Toronto).
MedicalStartups produced a related listing earlier this month here. Earlier this year, Research and Markets listed numerous companies that could be converging on the global sector, here. In June, Arizton produced a similar list.
Claya's board of directors includes Sanders and Wallerstorfer, plus one individual investor, whom Sanders declined to name.
The company's digital-first team numbers 8 members, plus consultants.
In addition to the two founders, the team includes Head of Customer Experience and Operations Jocelyn Weigel; Head of Business Development Tye Jensen; Head of Brand Lily Hecht-Leavitt; and, Marketing Associate.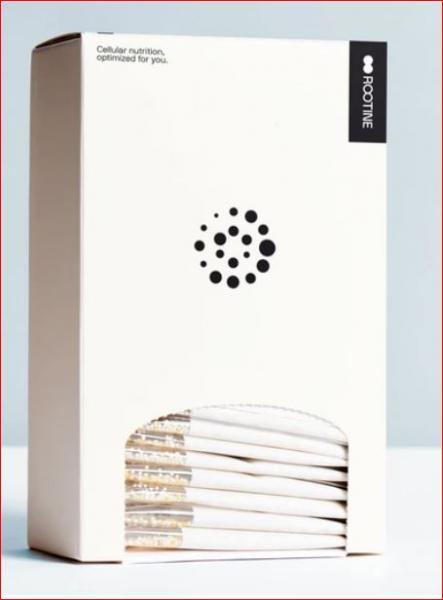 Optimized Rootine
Asked about outside professional advisors, the CEO named attorney Prithvi Tanwar of Polsinelli. The company has also availed itself of services from ClearCo (fka Clearbanc), which provides marketing capital and other services.
Claya has several "clinical advisors" and aims to add more professionals to its sector advisory board in support of Rootine. Its current roster of clinical advisors includes:
Jordan Mazur MS RD, who is also director of performance nutrition with the San Francisco 49ers.
Javier Diaz PharmD, who is also founder and chief pharmacist for Ethos Wellness Pharmacy.
Richard Harris MD PharmD MBA, an advisor, consultant, podcaster and thought leader.
Today, the company also announced it has added a brand ambassador, pro football defensive end Brian Burns, currently with the Carolina Panthers, to its team. Release here. Burns reportedly said this week he is eager to confront Buccaneers QB Tom Brady, who, we note, has a legendary nutrition regimen.
Sanders explained that she and Wallerstorfer first connected while Sanders was researching nutrition and performance genetics and related factors, about the time she finished her MBA at Harvard Business School (2017).
The CEO, a Connecticut native, and her Nashville-native husband -- Neal & Harwell Member Nathan Sanders JD -- have a young child and reside in Davidson County.
The couple are both alumni of Vanderbilt University, where in 2011 she earned her bachelor's in economics, according to her LinkedIn.
In December 2020, Claya filed with the U.S. Patent & Trademark Office for "Rootine" as a word mark for its multivitamin and micronutrient supplements, with secondary reference to advisory roles related to vitamin and supplement dosage, based on bio data. Note: The company was marketed during 2018-19 as Rootine Vitamins, but shifted in 2019 and completed its rebranding in 2020.
Levels Health ran a Q&A with Sanders back in April here. An excellent podcast interview with Sanders, with a transcript, appeared on Upside here, about a year ago. Still earlier, this Fashionista piece.
UPDATE: 9 Oct. 2021: Dreamers & Doers submitted a Q&A with Rachel Soper that Crunchbase published Sept. 9, 2021.
A partial list of VNC coverage of other local nutrition-related startups is here. VNC
. last edited 9 Oct. 2021 1201
---