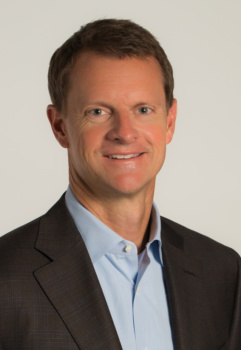 Updated 8 May 2020 - McWhorter, who recently chaired Gov. Bill Lee's Unified Command Group, tasked with addressing urgent Covid19 requirements, announced he's taking a strategic role related to entrepreneurship and innovation at Clemson University. Related press release here. The Clemson precursor info is below in our 2017 story.-Ed.
STUART McWhorter, the Co-Founder and Chairman of VC Clayton Associates in Brentwood, today begins a six-month push to create a strategic plan for entrepreneurship and economic engagement initiatives at his alma mater, Clemson University in upstate South Carolina.
Tennessee entrepreneurs and investors may want to follow McWhorter's example, particularly if they've ever worn an animal costume in front of 80,000 people.
McWhorter told Venture Nashville that he believes Clemson's research, entrepreneurship and innovation capacity can be more strongly leveraged to benefit the community, state and nation.
He added that "seeing a little more of how the sausage is made on a campus," is also likely to help him in his role at Clayton Associates, particularly in working with university leaders and resources in Tennessee.
McWhorter's most recent high-profile civic role in Nashville was, of course, his term as CEO of the Nashville Entrepreneur Center.
Clemson is home to the Arthur M. Spiro Institute for Entrepreneurial Leadership, which has in the past two years expanded its offerings; and, the university's Watt Family Inovation Center hosts a Maker Space and Design & Entrepreneurship Network (The DEN(tm)), a student-led entrepreneurship resource, among other assets. The Watt Center is analogous to The Wond'ry at Vanderbilt University.
Wearing the mantle of Entrepreneur in Residence (EIR), McWhorter will work directly with Clemson President James Clements PhD and Provost Robert Jones PhD, who is also the university's EVP for academic affairs.
McWhorter said his EIR duties, which he is performing as a volunteer, will have no material impact on his role leading Clayton Associates and its affiliates.
President Clements said in a release June 9, "Stuart's extensive background in raising and investing capital, creating and operating businesses and developing strategic partnerships will be invaluable to Clemson's work in these areas."
Notably, Clements is in his fourth year on the Clemson campus and holds a total four computer-science and operations degrees from Johns Hopkins University and the University of Maryland.
In the same press release, McWhorter expressed enthusiasm for his new duties, adding, "Clemson has established a strong foundation in entrepreneurship and innovation and I look forward to supporting the efforts of faculty, administration, students and other key constituents, locally regionally and nationally, to further position Clemson as a leader."
McWhorter, now 48, served as the The Tiger mascot for Clemson athletics while pursuing his undergraduate degree in management at the university in the rural Piedmont region. He earned his master's in Health Administration at the University of Alabama-Birmingham.
He and his late father, Clayton McWhorter, have long supported the university. In 1995, they established an endowment to support The Tiger mascot, and Stuart later funded installation of a bronze tiger in the school's Memorial Stadium.
In 2010, the university announced that Stuart McWhorter's philanthropy would fund establishment of a student investment fund associated with the Trading Room in the Clemson College of Business, where students could make real-time securities transactions via licensed brokers, with any proceeds benefiting the Clemson Foundation.
Our earlier McWhorter coverage is here. VNC
.
---