MITCH ISHMAEL PhD and his colleagues at Active Energy Systems are working to solve one of the world's biggest energy problems in a lab space so small that one can nearly touch its opposite walls with both hands.
During an interview for this story, Co-Founder Ishmael and a visiting journalist squeezed between a desk bearing the company's first and second prototypes and a window overlooking the parking lot of Knox County's Fairview Technology Center (FTC).
"I think it used to be the principal's office," when the building served as a schoolhouse, said Ishmael.
The FTC incubator that provides office and lab space for Active Energy sits just outside Knoxville city limits and about 10 miles from Oak Ridge National Laboratory (ORNL).
The incubator also supports seven other startups led by entrepreneurs fresh from doctoral and post-doctoral studies as they pursue commercialization of Clean Energy technologies with assistance from the two-year-old Innovation Crossroads (IC) program.
IC is a public-private partnership created and managed by ORNL, with backing from units of the U.S. Department of Energy. Federal funding for ORNL's IC program has thus far totaled nearly $7MM.
The IC will begin taking applications for its 2019 Clean Energy cohort in September.
A rundown on all participating startups and related comments from program lead Tom Rogers are in our accompanying story, here.
The IC program provides a two-year stipend and up to $350,000 in funding for a cooperative research and development agreement (CRADA) with the Lab, as well as support via ORNL's industrial and economic development partnerships division. The CRADA provides two principal investigators, a research fellow and a summer intern to support Active Energy's requirements.
Ishmael's incubator quarters may be snug, but his vision is expansive: Active Energy aims to develop an electro-thermal energy storage system that will utilize waste heat generated by large power users -- for example, data centers, industrial complexes, institutions and power plants -- to store and dispense energy more efficiently and cost-effectively than with conventional batteries.
Using power from the grid at off-peak times, the process transforms water into ice -- spraying it through an oil layer, which allows the water to freeze but not stick to a submerged heat exchanger. Instead, it forms pellets resembling Dippin' Dots ice cream, Ishmael said. Then the cycle operates in reverse, using waste heat to melt the ice and generate electricity back to the grid.
If all goes as planned, Active Energy's technology will result in a smaller footprint than would be required by existing equipment needed for the conversion process and could be easily and nimbly inserted onto the campuses of their customers.
Although there are big players exploring electro-thermal energy storage systems, Ishmael says Active Energy's focus on the ice-making-and-melting part of the system is unique -- and represents what he believes will be the required breakthrough for such storage systems to become a reality.
Given the magnitude of the opportunity, major corporates are exploring the same terrain, said the 29-year-old. Indeed, research for this story indicates those with interest in the sector include GoogleX, Tesla, General Electric, ABB, and others.
Ishmael is currently in talks with TVA and others who might help find a partner for pilot demonstration in 2019. He cited Wacker Chemical in Charleston, Tenn., near Chattanooga, as an ideal location for testing Active Energy's technology. He credited IC program staff for connecting him with potential advisors, customers and partners, including TVA.
Active Energy has submitted an application for a DOE Advanced Research Projects Agency-Energy (ARPA-E) grant of $2MM and next week will submit its application for a $250K National Science Foundation small business innovation research (SBIR) grant.
Meanwhile, Ishmael also awaits word on whether previous hard work has paid off: Active Energy was recently named a finalist in the State of New York's 76West business plan competition, which has a top prize of $1MM and two second-place prizes of $500K each.
Levon Atoyan PhD
76West winners will be announced in September. Notably, two years ago Ishmael and Levon Atoyan PhD, co-founder of Active Energy, won $45K for prototype development from NEXUS-NY, which, like 76West, is affiliated with the New York State Energy Research and Development Authority.
Ishmael said it will require about $500K to ready his technology for private investment and "multiple millions of dollars" of capital to advance toward market-ready status. Once at the point, he added, the company is likely to attract interest from potential strategic partners or bidders. Meanwhile, Active Energy is exploring interim applications of its technology to help generate early revenue.
Addressing the likelihood of Active Energy remaining based in Tennessee, Ishmael said that although he likes being based in Knoxville and anticipates continuing to work with ORNL in some capacity after next year, the company's choice of headquarters would likely be determined by the need for proximity to future investors, partners and other allies.
The path forward is hard to predict: After all, Ishmael grew up only a few miles from Oak Ridge National Laboratory and he interned with the lab's transportation sciences division while a student at Farragut High School.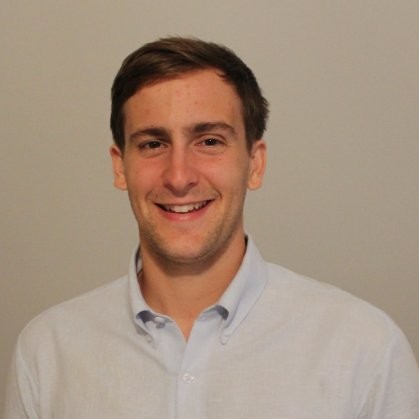 Mitch Ishmael
He did not envision that, after earning his bachelor's at Rose-Hulman Institute of Technology in Indiana, earning his PhD and completing a commercialization fellowship at Cornell University, he'd return home to build a company.
Active Energy's board consists of Ishmael, who is chairman and majority owner; co-founder and Chief Commercialization Officer Atoyan; and Ivan Beentjes, who also holds a stake in the company.
Though Active Energy owns the intellectual property associated with its primary product, Ishmael said it is likely the company will developer other IP in collaboration with ORNL.
Active Energy's current advisory board include Jason Salfi and Doug Buerkle, both of the Nexus-NY program; Cornell Prof. Jeff Tester PhD, Ishmael's PhD advisor; and, Lee Kestler, chief commercial officer for Vantage Data Centers of Santa Clara, Calif.
The company currently has no standing relationship with a law firm. Its accounting is with Knoxville-based PYA LLC. VNC
. lasted edited 1505 6 July 2018
---