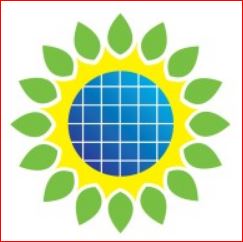 Updated: 27 April 2023: Shoals and announced strategic partnership with Brookfield Renewable for EV charging as a solution (CaaS) development, release here. Jan. 29, 2021: Shoals (SHLS) said it closed its upsized 88.5 million share offering. Shoals received SEC EFFECT order Jan. 26, 2021 and priced shares at Nasdaq debut at $25. IBD coverage here. 25 Jan. 2021: S-1/A-3 projects total Nasdaq offering projected at $1.85BN. Our Jan. 5, 2021, story below.-Ed.
SHOALS Technologies Group and its private-equity backer, Oaktree Power Opportunities Fund IV and its affiliates, are preparing an estimated $100MM IPO that would transform Portland, Tenn.-based Shoals Technologies into a holding company, with its business and operations in Shoals Parent LLC, which would continue manufacturing and selling solutions and components used in development and operation of solar-energy projects.
The news from Portland, less than an hour's drive north of Nashville, may provide a further spur to Tennessee energy advocates who are already energetically studying whether or not the state's standing and capacity for clean-energy manufacturing and innovation can be accelerated upward.
While a national industry association's data shows Tennessee has lost ground in the sector since since 2019, the Tennessee Advanced Energy Business Council (TAEBC) is actively reviewing opportunities to attain a leadership position in coming years. TAEBC's earlier roadmap is here.
The pending Shoals Technologies IPO may help light the way. Plans call for the company to list on Nasdaq as SHLS, after it's given the SEC greenlight. Before that, at least one S-1 amendment is expected to fill in the blanks.
Timelines for the listing process vary widely, and this story will be updated, as warranted.
The Shoals S-1 offering that was shelf-registered December 30 comes on the heels of another Oaktree portfolio play this past autumn.
Less than 90 days ago, Oaktree Power drove the filing of an IPO for its Array Technologies (NASDAQ: ARRY), an Albuquerque-based company that raised more than $1BN in the process and has a $5.3BN marketcap this afternoon.
In the face of demand, Array's initial offering was soon upsized, and then followed by a secondary offering, all in 4Q 2020.
Shoals' full-year 2019 revenues totaled roughly $144.5MM, with net income of $25.1MM. Its net income for the first nine months of 2020 was $29.5MM, more than 17% greater than full-year 2019, according to the filing. (PV's related Shoals growth coverage.)
On Nov. 24, 2020, the company issued a distribution of $355.8MM to members and certain affiliates of the company, with the distribution funded by a secured-credit agreement and cash on hand, it reported in its S-1.
The company markets globally, but manufactures mainly in the U.S. As of September 2020, its workforce totaled 691 fulltime and temporary employees, including 44 in general and administrative billets.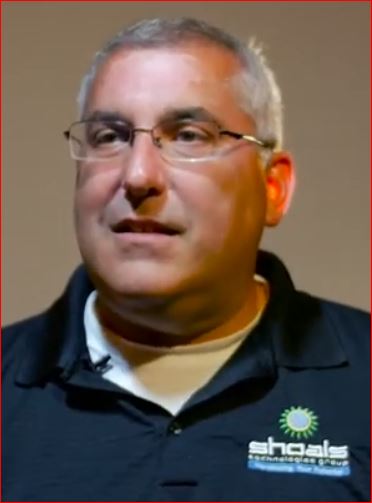 Founder Dean Solon
Management has previously said that further Shoals revenue gains seem likely, due to industry and competitive trends, including renewed interest in larger photovoltaic projects, as well as mounting awareness of the importance of longer-lived system and plant components that can mitigate the costs of maintaining and operating photovoltaic plants.
The original Shoals company was founded in 1996 by now-56-year-old Dean Solon and others at Muscle Shoals, Ala. The company relocated to Tennessee in 2008.
Oaktree Power bought control of Shoals Technologies in 2017, the year Shoals Parent was created, Oaktree Power portfolio here.
Shoals Founder Dean Solon remains a director and employee of the company, which was originally focused on making automotive components, but soon shifted to energy.
Shoals Technologies is now focused mainly on electrical balance of systems (EBOS) offerings for photovoltaic-energy producers, developers and contractors. The IPO filing notes that EBOS spans all components needed to convey electric current originating by solar panels to a destination power grid.
The company's filing says it estimates 54% of the U.S. solar energy generation capacity projects undertaken in a recent 12-month period used at least one of its EBOS products, adding that combined EBOS product and associated labor costs often represent 12% or more of an installation's cost.
In contrast, Array Technologies' offerings are focused on a ground-mounting single-axis tracking systems in which are integrated a system of steel supports, electric motors, gearboxes, electronic controllers and software.
Shoals said in its Dec. 30 filing that its competitors include Livermore-based SolarBOS Inc., acquired in 2018 by Gibraltar Industries (which had also acquired RBI Solar in 2015); San Jose- and Austin-based Bentek Corporation; and, ConnectPV Inc. (a San Diego-area partnership with L&T Precision Corp.).
Word of IPOs and industry M&A deals is flowing as the nation prepares to install as its 46th President former VPUS Joe Biden, whose recent Energy proposals are regarded in many quarters as favorable for clean- and alternative-energy industries. Related trade story.
Also, in what may be the latest harbinger of the sector heating-up, yesterday (Jan. 4) the aforementioned Gibraltar Industries (Nasdaq: ROCK) announced further M&A -- its acquisition of two companies, TerraSmart (Ft. Myers and Columbus, Ohio); and Sunfig, for a total $224MM.
In addition to Solon, Shoals executive officers and-or directors are expected to include the company's CEO Jason Whitaker, CFO John Garton, COO John White, CTO Alan Neal, and General Counsel Mehgan Peetz. Directors from sponsors include Oaktree's Frank Cannova, Brad Forth, Jason Lee, and Peter Jonna, GFI Energy Group's Peter Jonna. Two additional independent directors have yet to be named.
Directors Cannova and Forth also serve on the board of Array Technologies.
Here in Tennessee, 2011-vintage startup Silicon Ranch Corp., is the U.S. Solar platform for Shell, and one of the largest independent power producers on the continent. Once again, it recently made news by raising another $225MM from incubment investors.
Silicon Ranch does not disclose how much investment it has taken overall, and estimates range from a low of north of $400MM to the highest we've turned-up, at north of $800MM. The IPP space is famously capital-intensive.
The Shoals IPO filing a week ago showed advisors including attorneys with Kirkland & Ellis LLP; Davis Polk & Wardwell LLP; Bass Berry & Sims PLC; and, Bradley Arant Boult Cummings LLP. Its revolving finance facility administrative agent is JPMorgan Chase Bank, and its term-loan administrative agent Wilmington Trust, N.A.
Joint book-runners named: Goldman Sachs, J.P. Morgan, Guggenheim Securities, and UBS Investment Bank.
Resource: Deloitte's take on the renewable energy outlook, here. VNC
. last edited 0712 27 January 2021.