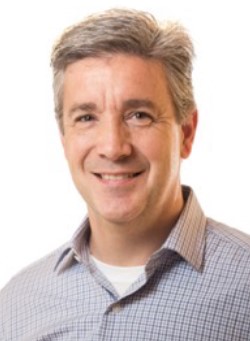 MEMPHIS-based Co-founders CEO Mike Donoghue and CCO Chris West have set out to raise $2MM Seed capital to expand their ConveyMED mobile audio education and digital community platform business. The ConveyMed brand is owned by ConveyPro Inc.
The startup's model is synergistic: It serves medical associations and medical centers that provide content that can be monetized through shares of advertising and subscription revenue, while simultaneously educating clinicians who must continually work to stay abreast of current practices and meet continuing medical education requirements (CME-CE).
The company is now building clinician use among physicians, pharmacists, nurses, allied health professionals and others.
Interviewed for this story, the cofounders confirmed that the $2MM Seed equity raise is now underway; and, that the company had previously raised $1.6MM in angel funding, via convertible-notes offerings.
Chairman and CEO Donoghue, 52, who is currently the startup's majority shareholder, also affirmed that a Series A raise is likely to be considered by 2H 2023.
Investors in ConveyMED have thus far included Memphis-based MB Venture Partners, Atlanta-based 550 Capital Partners, and Cincinnati-based Queen City Angels.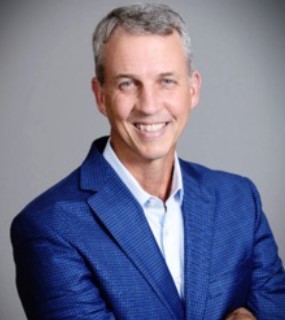 CCO Chris West MBA
Memphis-based MBVP's Gary Stevenson and Queen City Angels' John Bruck serve on the ConveyMed board of directors, along with both CEO Donoghue and CCO West. Bruck splits his time between Cincinnati and Knoxville, where he is director of the University of Tennessee UT Research Park's SPARK Innovation Center.
ConveyMED's leadership also includes CTO Kevin Yancy (LinkedIn), a former IT project and security manager for FedEx Services and software developer for Lokion; and, Chris Patteson MBA (LinkedIn), whose CTO/CISO and risk management roles have included tours with FedEx, Archer, Bridgestone, Black and Decker, UPS, and other majors.
The company's outside advisors include attorneys with Waller Lansden and with Nelson Mullins.
Its accounting is with Memphis-based Frazee Ivy Davis and it banks with Renasant Bank.
Donoghue said in a recent online post, in part, "Our mission is to elevate podcasting as a medium for medical education and the ConveyMED brand represents our commitment to offer the highest caliber educational content in the most convenient way possible (that would be podcasts!) to all healthcare professionals."
While its content is delivered via conventional "podcast" channels, ConveyMED's founders believe their content is well differentiated on the basis of rigorous curation of clinical guideline reviews, case-based discussions, flipped-classroom options, mini-courses, question banks, and visual content that augments audio, .
Much of ConveyMED's content is secured via exclusive distribution partnerships with professional accreditation associations.
The company, which Donoghue conceived in 2019 and stood-up in 2020, has begun generating advertising revenue.
It plans to next begin generating revenues from a la carte content purchases, annual subscriptions and other sources, beginning as early as 3Q 2022.
Donoghue confirmed that management and investors believe ConveyMed scalable internationally, as well as in terms of serving content providers and professionals in such fields as legal services, accounting and financial services.
The ConveyMED website is here; YouTube channel here; App Store here; Google Play.
Asked about incumbents in the field, the founders acknowledged AudioDigest (Wolters Kluwer), EM RAP, Spotify (VNC e.g. IntegrityCE), Apple (VNC e.g., RealCME).

VNC's quick scan recognized numerous standard podcast offerings, but spotted no offerings that seemed, in the aggregate, to match ConveyMED overall, including its accredited content, its content monetization model, its complete in-app CME application and processing, its audience-building through auto-signup for users' priority interests; and, analytics data-sets on categoric listenership.
While the curated ConveyMed content mix draws on some public RSS feeds from free industry podcasts, the ConveyMed team organizes such material by specialty.
CEO Donoghue was previously SVP for global marketing for Smith & Nephew Orthopaedics, the UK-based medical devices company that has a major Memphis presence.
Donoghue earned his MBA at Christian Brothers University in Memphis; and his bachelor's in physical therapy at the University of Tennessee Health Science Center. His LinkedIn profile here.
COO-CCO West previously led the ZeroTo510 life-sciences accelerator in Memphis, a post he assumed after management-team roles in five different healthcare, medical and pharma businesses
West earned his MBA at Duke University's Fuqua School of Business and his bachelor's at the U.S. Military Academy West Point. His LinkedIn here.
Following graduation from West Point, West served as a U.S. Army Infantry officer deployed in First Gulf War, where he was awarded a Bronze Star for actions in combat. His other awards included an Airborne Badge, the Ranger Tab, and the Combat Infantryman's Badge. VNC

. last edited 1630 12 May 2022
---