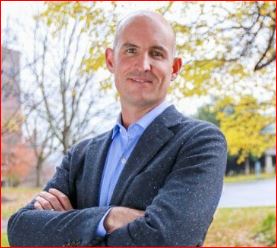 COUNCIL CAPITAL, a 20-old healthcare-focused private equity firm based in Nashville, has closed Council Capital IV (which includes Council Capital IV, L.P. and affiliates) at its $200MM ceiling for third-party capital commitments.
In a press release this morning, the firm said it targets control and minority investments in lower middle-market healthcare services and healthcare information technology sectors and subsectors with enterprise values typically between $10 million and $50 million. Its website is here. Its Nov. 18, 2020, SEC filing is here.
Its website shows six active portfolio healthcare and healthtech companies, one of which -- SaVida Health -- is based in Tennessee. Its previous exits includes Nashville-based eMids.
Council Capital's Council Capital III began investing $149 million of total third-party commitments in 2015, according to the firm's release today.
Council Capital IV drew support from strategic healthcare investors, pension funds, foundations and endowments, funds of funds, and family offices. Members of the firm's CEO Council were among investors.
CC Managing General Partner Grant Jackson said in today's release, in part, "We are excited to continue building our portfolio of companies on the right side of change in healthcare - which we categorize as companies making contributions to improve the healthcare system and accelerating the shift from volume of service to the delivered value of service."
Council Capital was co-founded in 2000 by former managing general partners Dennis "Denny" Bottorff and Katie Gambill, both of whom are now CEO Council members. (###)

.last edited 0845 18 November 2020
---