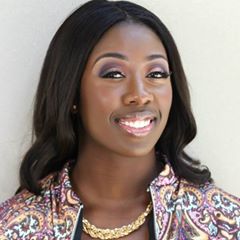 The Nashville Entrepreneur Center (EC) joins Code2040 and Google for Entrepreneurs today to announce Coko Eason (Linkedin) of Milk App as Nashville's second Code2040 Entrepreneur in Residence (EIR). Eason is the Founder and CEO of MILK.
MILK is a mobile application that rewards users whenever they refrain from using their phones in places or situations where they shouldn't such as: movie theaters, restaurants, live venues and automobiles.
Code2040's residency program, facilitated through the Google for Entrepreneurs Tech Hub Network, is focused on empowering Black and Latinx entrepreneurs with unique opportunities to grow their tech companies, while cultivating the diversity in their own communities.
"I'm so grateful for being selected as Nashville's EIR," commented Eason. "Not only is it a great honor, but also a big step toward expanding the tech community in Nashville and making it more diverse and inclusive. I look forward to working with mentors and coaches during my residency and plan to carry everything I learn into my company."
"The EC is really looking forward to our second year participating in Code2040's Residency program. We consider our first year as a great success because of the foundation that was laid for these efforts," said Kelli Nowers, Chief of Staff at the EC. "In this next year, Coko's unique perspective and entrepreneurial drive will add significant value to our work around diversity and inclusion in Nashville." The EC's EIR program is an outgrowth of a partnership between nonprofit Code2040 and Google for Entrepreneurs.
Through this program, the resident will receive resources that include:
● $40,000 in seed capital to help grow their business (no equity asked for in return)
● Work space in the EC for the EIR and her team
● Mentoring by Google experts and experienced entrepreneurs in the Code2040 network ● Support from Code2040 on the creation of community impact through diversity, inclusion, and community building events throughout the year.
"As we enter our third year working with Code2040 on the EIR program, we continue to be inspired working alongside these amazing entrepreneurs to build great companies around the country," said Genna Mckeel, Partnerships Manager at Google for Entrepreneurs.
"As we know at Google, innovation doesn't exist in a vacuum, but is stronger when it's part of an ecosystem of passionate people, bold ideas and intelligent risk taking. To succeed, we need to draw from a diverse group of people who have access to the networks and resources to bring their ideas to life."
Eason began her six-month residency at the EC on April 1. She will succeed the EC's first EIR, LeShane Greenhill,CEO and Co-Founder of Sagents.
About Google For Entrepreneurs Google for Entrepreneurs provides financial support and the best of Google's resources to dozens of coworking spaces and community programs across 125 countries. We also create Campuses: physical hubs where entrepreneurs can learn, connect, and build companies that will change the world. To learn more about Google for Entrepreneurs, visit google.com/entrepreneurs or follow us on G+ (+GoogleForEntrepreneurs), Twitter (@GoogleForEntrep) and Facebook (/GoogleForEntrepreneurs)
About the Nashville Entrepreneur Center (EC): The Nashville Entrepreneur Center (EC), a not-for-profit 501(c)3 public-private partnership, was founded in 2009 as an initiative of the Nashville community with a vision to be the front door to the City's entrepreneur ecosystem. The EC's mission is to connect entrepreneurs with the critical resources to create, launch and grow businesses. Core programming includes advisors, community events, entrepreneur education and industry-immersive insights in healthcare (Project Healthcare) and music (Project Music). Website: www.ec.co // Twitter: @entrecenter
About Code2040 Code2040 is a nonprofit organization that creates pathways to educational, professional, and entrepreneurial success in technology for Blacks and Latinx. We currently accomplish this through our Fellows Program, Technical Applicant Prep (TAP) Program, and the Code2040 Residency. Learn more about Code2040 at code2040.org ##
.
---