UPDATED Aug. 11, 6:45 a.m.: Cumberland Pharmaceuticals [NASDAQ:CPIX] went effective 3 p.m. Aug. 10 and is listed this morning as CPIX on NASDAQ. The share price was set at $17 and the 5MM share offering was projected to raise $85MM in gross proceeds. Our story as originally reported:
A week ago, drivers from the Bowne financial printing company performed a ritual done thousands of times during the 234 years of Bowne's continuous operations.

They drove into Manhattan from a Bowne printing plant in New Jersey and deposited copies of Cumberland Pharmaceuticals' red-herring prospectus in the offices of the investment bankers managing Cumberland's much-anticipated initial public offering.

With Cumberland's preliminary IPO prospectus having been posted July 29, the bankers' roadshows are now underway. IPOScoop and other observers say the offering of 5 million or more shares of common "CPIX" will be priced sometime Monday and greeted Tuesday by the opening bell of the NASDAQ.
That timing and potential market reception to the new stock could be influenced by the fact that Memphis-based pharma GTX Inc. is due Monday to release it's quarterly earnings, and the company's stock was down a bit, this morning. (Another local, healthcare revenue-cycle player Emdeon Inc., which filed its 6th IPO amendment this morning, is expected to begin trading next week, and Dollar General is also believed moving toward an IPO.)

Whichever moves first, Cumberland or Emdeon will be the first area IPO since Biomimetic Therapeutics went public three years ago.

Whether first or second out the gate, Cumberland's debut may mean a fresh infusion of energy in Tennessee's nascent life sciences community, which has witnessed little investor excitement beyond UK-based BTG International's acquisition of fellow UK pharma Protherics, which maintains a substantial presence locally in Brentwood.

Assuming a $20 per share opening price, the IPO will drop about $89 million net proceeds into Cumberland's treasury, while leave about 12 million shares of common outstanding. If underwriters excercise their option to market an additional allotment of shares, that could, at the same assumed pricepoint, bring Cumberland about $14 million more. Each $1 increase or decrease in the $20 assumed IPO price means $4.7 million up or down to the company.
Signed-on to lead the IPO are UBS Investment Bank, Jefferies & Company and Wells Fargo Securites, with co-manager Morgan Joseph. The SEC filing indicates the costs of the transaction are more than $3.5 million.
After two years and three months on the SEC shelf, and a believed-to-be record 20 amendments, the prospective IPO

boost comes shortly after Cumberland reported its fifth consecutive year of profitable operations, with $35 million in revenue and $4.8 million in net income.
The 10-year-old company's latest filing notes that the company has absorbed $14 million in private equity capital since its founding in 1999; and, as of March 31 the company had $2.7 million in retained earnings, "representing the amount by which our historical profits have exceeded our historical losses."

Direct and indirect beneficiaries of the IPO will include Cumberland's 301 pre-IPO holders of common and preferred stock, a group that includes the Cumberland Emerging Technologies (CET) incubator (an 85 percent-owned Cumberland subsidiary); and Vanderbilt University, which has licensed to Cumberland some vital intellectual property.
The prospectus indicates Vanderbilt now holds 60,000 shares of Cumberland stock, and will also receive a 2 percent royalty on sales of any product developed based on data Vanderbilt provided related to the use of intravenous ibuprofen for treatment of sepsis. That data has been crucial in development and FDA approval of Caldolor, the ibuprofen injectable Cumberland plans to commercially launch this fall, upon which the company pins much of his near-term hopes for sustained profitability and growth.
Founder, Chairman and CEO A. J. Kazimi, 51, whose 2008 compensation totaled just over $500,000, will probably find himself owning more than 3 million shares of CPIX after the IPO.
There could be some adrenaline coursing through the finger that is poised over the IPO trigger.
After all, in addition to the uncertain economy and the vagaries of the stock market, itself, Cumberland has dutifully laid out in its prospectus the obligatory 'parade of horribles'.
Reading through the 160-page prospectus and its recitation of numerous risks associated with Cumberland's business, a reader would have little trouble understanding why healthcare services, rather than bio or pharma, seems like more hospitable terrain for most Nashville angels or venture capitalists eyeing local startups.

At the same time, the prospectus' litany of threats and objectives lying ahead will leave most with a fresh appreciation for the complex world in which an emerging pharmaceutical company lives.
The document contains the usual listing of intimidating regulatory, compliance, scientific, financial and competitive challenges, of course. But, there's also a long list of more obscure concerns.
For example, there's the fact that the active ingredient for the company's Kristalose drug is manufactured through a unique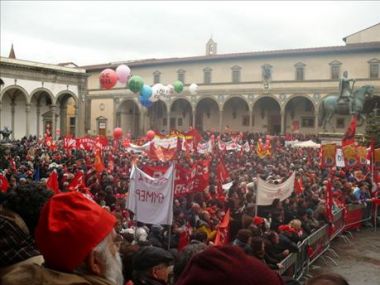 process in a single Inalco plant in Italy. As the company notes, a strike by Italian workers could make it impossible to meet demand for the product. Kristalose contributed $9.4 million, or nearly 27 percent, of Cumberland's 2008 net revenue.
Then, too, there's the possibility, remote or not, of a falling-out with CET co-owners Vanderbilt and Tennessee Technology Development Corporation (TTDC).

Cumberland notes that CET, itself, is working against the odds to produce new drugs worth commercializing. In addition, because of its CET involvement, Cumberland occasionally finds itself negotiating directly or indirectly with other parties, as in early 2008, when CET succeeded in getting TTDC to make a $300,000 expenditure to help CET acquire new equipment for tenants in the incubator. The CPIX prospectus notes that if the IPO goes forward, CET gets $1 million for product development.
Cumberland needs to keep that Vanderbilt relationship in good health. Among other things, the SEC filing reveals the company is currently working with Vanderbilt researchers on "a new palliative treatment for fluid buildup in the lungs of cancer patients."
Also, it may be a good time to be a pharma salesperson in Nashville. While the largest share of IPO proceeds will, according to the company, probably go toward acquiring rights to additional products to commercialize, a solid $17 million or so will go to support Caldolor, Cumberland's new market entrant.
A big chunk of that Caldolor money will go toward hiring 47 new hospital sales reps to support Caldolor. Among the risks here: Not only is there uncertainty about the company's ability to recruit so many sales people; but, there are also questions regarding whether or not the soon-total 80 salespersons will prove sufficiently adaptible, should Cumberland gain access to and market new products outside its current acute care-emergency medicine and gastroenterology comfort areas.

Meanwhile, the salesforce is gearing-up to take Caldolor into the injectable analgesics market, which was estimated at $332

million in 2008, in the U.S., alone. Having recently received FDA approval for marketing Caldolor, the company must move with deliberate speed to establish traction, during its crucial three years of FDA-granted marketing protection.

The lengthening Cumberland IPO process has been good business for a number of companies, including printer Bowne. Among the other firms, lawyers with Adams and Reese's Nashville office have passed on the validity of the share offering, while New York City-based Dewey & LeBoeuf have been counsel to the underwriters.

Cumberland says it has also relied upon the accounting and auditing of KPMG LLP. ♦