RICHARD HARDIN'S Cumberland Signal Labs is taking off on more than a wing and a prayer.
Hardin's wiring hub for aircraft instrumentation has attracted investors, the curious eye of major fleet operators, and orders from nine pre-product customers.
Hardin's launch team includes four other workers, two full-time and two nearly full-time, he said this morning.Cumberland Signal recently received a $100,000 grant from Lyndhurst Foundation-backed Innovatehere, as well as a commitment of undisclosed magnitude from the Lamp Post Group.
The ventures is somewhat "in a holding pattern," said Hardin: The focus now is on talking with industry executives and doing further research and development on a new avionics-signal diagnostic tool, while awaiting certification for the Flight Hub product from the Federal Aviation Administration.
The FAA ruling is likely to be in-hand by January, he said. In the interim, the Hub can be sold and installed in experimental craft and, with ad hoc field-level approval, in general aviation craft, Hardin explained.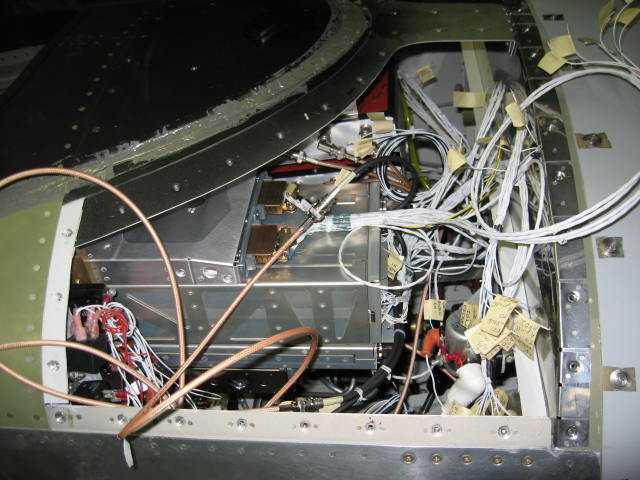 Bless this Mess.
The Chattanooga-based entrepreneur not long ago began working in aircraft repair. One look at the wiring behind the instrumentation panel in the average plane convinced Hardin that there had to be a better way to organize the spaghetti he found there.
The terms "broken wires" and "airplanes" are "kind of synonymous," Hardin told VNC. "If you have an airplane, you have broken wires," he added.
The morass of wiring found in most aircraft makes it difficult to check and repair crucial wiring, makes replacing electronics an expensive and lengthy process.
Using Hardin's Flight Hub wiring harness, he says, improves instrument reliability and maintenance costs and reduces aircraft downtime. In presentations to fellow entrepreneurs and investors, he describes his Hub product as "revolutionary." Each Hub sells for $4,000 for general aviation; commercial-airline versions cost more. The product has been proclaimed a "game-changer" by more than one hangar veteran, Hardin noted.
Hardin, age 29, has raised about $50,000 from friends, family and a Chattanooga Angel investor who is a long-time pilot and entrepreneur, said Hardin. Cumberland Signal plans a series of complementary products, though the Hub is today's priority.
The flight-oriented portion of the business seems certain within five years to be bought by Garmin or a similar company, said Hardin. That's largely because the current U.S. market includes nearly 500,000 privately licensed aircraft, plus commercial and military aircraft, he added.
At least once a decade, each of those planes needs something major done to its instruments and electronics -- gaining 5 percent of the market, Hardin estimates, could put his business at $35 million in revenue within five years.
Hardin worked four years in several roles in his family's Communications Associates business in Anniston, Ala., where his father has long made radio-frequency components for cable-broadband providers.
The younger Hardin crossed-over to aircraft repair while pursuing his pilot's license. He began doing CAD design work for an aircraft repair station and migrated toward maintenance. One close look at that wiring, and the idea that became Cumberland Signal began forming.
Undergraduate studies that began in 2000 at the University of Alabama have taken a backseat to entrepreneurship, said Hardin.
Asked whether he might resume pursuing the entrepreneurship degree that was his earlier goal, Hardin said with a slight laugh, "I don't know when I will." VNC