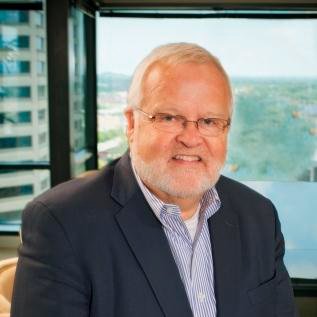 NASHVILLE Lawtech specialist Larry Bridgesmith JD doesn't just casually sketch-out a "gameplan" when talk turns to startup Legal Alignment and its proprietary DASH legal project management software.
Instead, in tones that might be a blend of barrister and professor, the company's co-founder and CEO brings to the discussion the thoroughness of a trained advocate and the forward-leaning drive of an entrepreneur.
That'll come in handy, given that the serial entrepreneur, his team and their advisors seek nothing less than to carve-out a piece of the white-hot Lawtech market.
They are within weeks of their formal market entry and recently began the first of a series of three capital raises.
Bridgesmith confirmed during a series of Venture Nashville interviews that the founders are pursuing an Angel raise of $300K, much of which will go toward platform development. The team also envisions a $500K Seed raise by mid-year, followed in 1H 2019 by a Series A raise of $7MM. Those raises are to support development, marketing and sales.
The company's stated mission is to help law firms and corporate law units achieve highest-caliber management of projects involving legal matters, thereby producing greater value for lawyers and clients, alike. Among other things, the platform is designed to help law firms project much more confidently the financial margins and returns from their legal services, simultaneously weighting and assigning staff accordingly.
The platform is also intended to help clients reduce risks from overspending for services, which, among other things, could lead some clients to loosen the grip that keeps some legal work in-house, even when better and more cost-effective resources are available externally, Bridgesmith said.
The DASH platform is designed to provide a single unified dashboard that is interoperable with a wide array of complementary technologies. Bridgesmith said he is discussing affiliations with an array of techco's that are "API-friendly."
The startup's team aims to differentiate Legal Alignment from current and future competitors by their knowledge of law practice operations; by the central role of artificial intelligence (AI) tools within its platform; and, the company's technology development capacity.
AI is core to the company's strategy, but it can also bring to bear the blockchain, smart contract and other expertise it has on-tap, when it accepts such assignments, said the CEO. Though Bridgesmith has to some extent become personally associated with discussions of blockchain and related matters, he emphasized that he views blockchain as an important capability, but not the answer to all requirements.
Legal Alignment also offers legal project management training and consulting services, and managed IT services for firms implementing DASH.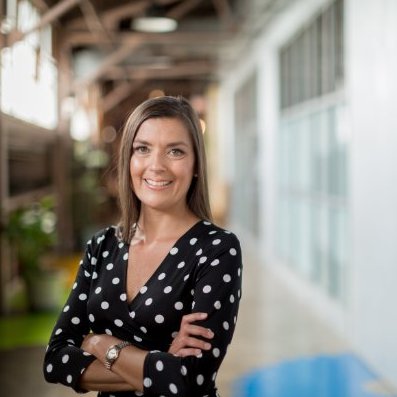 Cat Moon JD
CEO Bridgesmith's co-founders in 18-month-old Legal Alignment are COO/CDO Caitlin "Cat" Moon JD; and, CTO Adel Elmessiry PhD. The team's VP-Product is Tony Threatt PhD.
Elmessiry also serves as CTO for Nashville startup Utilize Health (MyMedMatch) and owns WebDBTech Inc., a Delaware firm that has about 40 staff.
Adel Elmessiry
Elmessiry said WebDBtech's staff are roughly evenly divided between full- and part-time, and are based in the U.S. and Europe.
Both Bridgesmith and Moon are practicing lawyers and are adjunct professors at Vanderbilt University Law School and support that school's Law and Innovation Project, among other interests.
Legal Alignment made its soft-launch debut a week ago, when Bridgesmith participated in a workshop held by New York LegalWeek.
In March, the company will demonstrate its "smart enough" minimum viable product (MVP) as it pursues its first customer.
Also next month, Bridgesmith will discuss "AI: An Intelligent Approach to Working with Blockchains," during the British Legal Technology Forum, in London.
Then, on April 8 in Nashville, Bridgesmith will co-lead the Summit on Law and Innovation, which he, Moon and others are producing through the VULS Program on Law and Innovation.
Bridgesmith said he has explored the Lex Machina (Lexis Nexis) Lawtech accelerator, adding that he hopes Legal Alignment can gain entry to the program's 12-week third cohort, this year.
The Lex Machina program allows participation both on-site (in the Bay Area or at North Carolina's Research Triangle Park) or remotely. Here are lists of Lex Machina startups that were in the program's first and second cohorts, in 2016-17.
A Lex Machina spokesman told VNC Feb 2, "We accept expressions of interest from start-ups that proactively contact us, as well as source them from our network."
The spokesman said 40 or more companies vied for the program's second round last autumn, and the third round is likely to begin this spring.
Bridgesmith said two other Lawtech programs require extended on-site presence in London, if accepted: NextLaw Labs (a Dentons unit); and, MDR Labs (Mishcon de Reya). Taking such a step would represent a real "dilemma" given team members' other commitments, said the CEO.
Asked about Legal Alignment's competitors, Bridgesmith said that he knows of no competitor with identical offerings, but offerings he cited in the space or its adjacencies included Thomson Reuters's 3E Elite's MatterSphere; CAEL, a solution offered by Los Angeles-based Elevate Services; Baltimore-based DealWIP; and, Utrecht-based Clocktimizer.
VNC research suggests a myriad of other entrants in niche roles (e.g., Russia's ICO Law or Jersey/UK's CPAGlobal IP solution), as well as more mature businesses including Pittsburgh's BigSquare.com; and, Vancouver-based Clio (Themis Solutions).
Bridgesmith, 69, is a native Michigander who earned his JD at Wayne State University and pursued a bachelor's in English at Oakland University.
As reflected in his bio online, earlier Bridgesmith has previously held roles and relationships with Constangy Brooks, Waller Lansden, Bone McAllester, Miller & Martin, Belmont University, Nashville School of Law and others; and, he was the founding executive director of the Lipscomb University Center for Conflict Management.
His Nashville entrepreneurship credentials also include earlier roles with ERM Legal Solutions and LifeFilez. His LinkedIn is here.
Nelson Mullins attorney Jason Epstein is advising Legal Alignment on securities matters, said Bridgesmith, adding that the company will soon announce the addition of two prominent individuals as outside advisors.
Legal Alignment has not established formal relationships with Accounting/Audit firms or for its commercial banking.
Notes: Monitoring lawtech? Among many useful resources online globally, try LawTechnologyToday.org and this American Bar Association site. VNC


.
---