Updated: 2 Oct. 2016 - After several years of near-dormancy, Digital Nashville announced it currently has no plans to resume actively serving the community, and indicated it is not sure there remains a role for the organization in the pro-tech landscape, which has changed so markedly. DN was originally chartered in 2008 . Our most recent 11/14 story follows. -Ed.
DIGITAL NASHVILLE (DN), the online and event-driven community for digital media, content and technology pro's, has appointed Kristiana Burk to serve as its executive director.
According to her LinkedIn profile, Burk remains a senior director of "Digital, B2Ch" within Ramsey Solutions, which is part of radio host Dave Ramsey's Lampo Group in Brentwood, near Nashville. VNC understands Burk is working initially on a volunteer basis.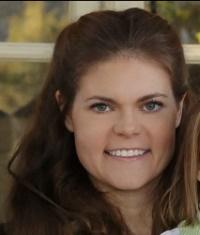 Elin Mulron
Burk succeeds DN Founder and former Executive Director Elin Eifler Mulron, an executive with UL Workplace Health & Safety. Mulron, the primary driver of the organization since its inception, recently announced Burk's appointment to 2,000 or more people registered in the DN online community. Mulron remains on the DN board of directors.
Burk's digital-media and marketing career has thus far included an series of roles with very substantial organizations, including, in addition to Lampo, Encyclopedia Britannica and Discovery Communications, among others. Her LinkedIn profile is here.
She completed double-major degree requirements in Education and in Library and Information Science, in 1999 at Western Kentucky University, according to her profile.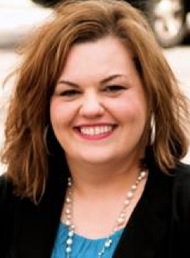 Kristiana Burk
Burk's mission is to revive the once robust seven-year-old nonprofit organization, which has seldom seen activity during the past two years, partly due to Mulron's sharply expanded work and family responsibilities. Mulron had personally kept the entity's pulse ticking in recent years, and last summer resumed efforts to find another leader for the group.
Though the Nashville technology scene has rapidly evolved in recent years, Burk and others aim to define or revalidate a value-added role for DN, Mulron has said.
For more of the DN backstory, see previous VNC coverage here. VNC