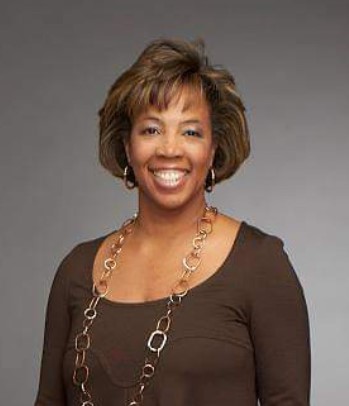 UPDATE 16 March 2023: Lawyers for DRS Founder and former CEO Tim Estes on 14 March 2023 filed an amended complaint (22CV-572) and demand for compensation he asserts remains due to himself (with reference also to interests of certain other former DRS shareholders). The named defendants include Skywalker Topco LLC, Smarsh Inc., and K1 Investment Management. The amended complaint, the latest action in a long-running dispute, was filed in Williamson County (Tenn.) Circuit Court. VNC has reviewed the latest Estes filing and a Smarsh press contact said late March 15 that Smarsh does not comment on legal matters. VNC's original July 22, 2022, story appears below. -Editor
THIS MORNING, responding to questions about rumors of 20% layoffs within the Nashville-Franklin workforce of the company previously known as Digital Reasoning Systems, Oregon-based parent Smarsh confirmed only that Smarsh is undertaking enterprise workforce changes.
In 2020, then-venture-backed Digital Reasoning was said by some to have employed roughly 200. VNC has found no reliable estimate of the unit's current workforce size.
In addition to any normal employee turnover since the Smarsh transaction in 2021, a small number of DRS alumni joined Azra AI, a startup that was independently created after founding-team discussions with Smarsh.
Responding earlier today to a Venture Nashville query about the rumored layoffs, a senior Smarsh spokesman advised that the company would only say:
Smarsh has grown aggressively as a result of increased demand and a number of recent acquisitions. In order to align our expenses to our company objectives, we made the difficult but necessary decision to right-size our workforce. These changes are not uncommon after a period of sustained growth and acquisition.
Smarsh is now led by CEO Kim Crawford Goodman, who, according to her LinkedIn, recently succeeded Brian Cramer.
In addition to a lengthy career in techco leadership, she holds a Harvard MBA and a Stanford University master's in engineering. Prior to joining Smarsh, Goodman was based in Alpharetta, Ga.
Former CEO Cramer is now a Smarsh director, as well as an operating partner for Bessemer Venture Partners, according to his LinkedIn.
VNC research indicates that controlling interest in Smarsh is still held by affiliates of K1 Investment Management, based in Manhattan, Calif.
A Smarsh webpage that touches on the role of the company's DRS-derived asset is here.
This morning, a spokesman for the Tennessee Department of Labor and Workforce Development told VNC the agency has received no notice of a mass layoff from Digital Reasoning or from Smarsh.
The State spokesman explained, "A mass layoff needs to reach a certain threshold before a company is required by state or federal law to file a WARN. Fifty is typically the number that triggers a WARN. I do not know how many employees 20% of this company's workforce amounts to. Timing can also determine when a WARN is sent. A company is required to send it 60 days before the first layoff."
WARN is an acronym for Worker Adjustment and Retraining Notification. Details on Tennessee WARN provisions: here, here and here.
In Oregon, Smarsh seems to have provided those who ask a brief statement that is essentially the same as the one provided VNC this morning.
Checking Oregon this morning, VNC spotted no Smarsh entry on Oregon's WARN tracking site, here.
Backed by K1 affiliates, Smarsh acquired DRS in 4Q2020, on undisclosed terms.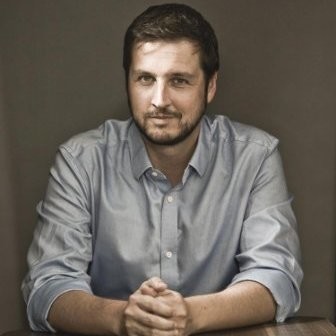 Tim Estes
DRS had established Digital Reasoning's headquarters presence in Nashville not long after the company was created in Virginia in 2001 by cofounders Tim Estes and Dorothy "Dot" Currey Estes.
In January this year, more than a year after the Smarsh-DRS deal closed, Estes announced he had resigned from Smarsh a few weeks earlier.
As we reported earlier this year: "VNC heard months ago that post-acquisition efforts to increase revenues and achieve substantial earn-outs and other matters had made less than hoped-for progress; and, rumors have long swirled that at the point of the transaction in 2020 the enterprise value of the company was less than the total of financings it received, which would have naturally made things difficult for investors whose interests went over the cap-table waterfall. Crunchbase's still-lingering estimate of $134MM of debt and equity capital channeled to DRS during its two-decade run is probably low."
More recently, VNC learned that some DRS investors who had long seemed destined to realize little or no return from their investments in DRS, were actually likely to fare better than that. Any improvements in investor outcomes may have been a result of recent changes in transaction payouts that have not been publicly disclosed.
As previously reported by Crunchbase, DRS was said to have raised at least $134MM prior to its sale to Smarsh in 2020.
All of Venture Nashville's prior coverage of Digital Reasoning is here.
Word of Smarsh's right-sizing process, now underway, comes close-on-the-heels of word that Nashville-based and private-equity-backed Asurion LLC began further shrinking its workforce July 18, with as many as 750 worker cuts affected globally.
Asurion is said to have recently employed at least 4,000 workers in the Nashville area, alone.
Formed in 1994, Asurion has previously stated on its website that it recently had a total of 23,000 workers, across 18 countries and 55 locations.
Layoffs.fyi attempts to keep up with talent being laid-off in startups, and has previously recorded Nashville layoffs -- including those by Eventbrite, KeepTruckin and others -- though its coverage seems more consistently weighted toward much more populous tech-forward markets. VNC
.last edited 0717 16 March 2023
---