PORTLAND, Ore. and NASHVILLE-based SMARSH Inc. today announced plans to acquire locally based Digital Reasoning Systems, the 21-year-old entrant in natural language processing (NLP), artificial intelligence (AI), and machine learning (ML) for healthtech, fintech and other sectors.
Brian Cramer, CEO of Smarsh, said, in part, "Smarsh and Digital Reasoning's combined capabilities equip customers with an entirely new expertise that we are calling 'Communications Intelligence.' Using artificial intelligence and machine learning helps firms more efficiently supervise and mitigate risk at scale, and will now enable them to analyze their electronic communications to uncover business intelligence that can fuel sales and other revenue drivers."
VNC research indicates that Smarsh's private-equity backer is K1 Investment Management or affiliates thereof.
VNC has this afternoon sent interview requests sent directly to DRS and to Smarsh's PR counsel, Haventower. This story will be updated, as warranted.
Venture Nashville reported in August that the DRS board of directors had set into motion an M&A process, that story here.
More recently, a source claiming knowledge of the situation told VNC that an entity referred to as Skywalker Topco LLC, which VNC research suggests could be a vehicle of Owl Rock Capital Corporation, is party to a related transaction.
Today's release provided no details of the transaction, which is expected to close in the next 60 days.
VNC research suggests the valuation of DRS may be partly contingent on performance of the combined company in the coming year.
Tim Estes
TDRS Co-founder and CEO Tim Estes is quoted in the release expressing confidence in the uniqueness and comprehensiveness of the combined companies' offerings, particularly as they related to detecting behavior related to "fraud, racism, discrimination, sexual harassment, and other misconduct that can create substantial compliance risk."
There's been no word of DRS assets, if any, that might not have been included in the transaction. Today's release seems to emphasize the company's momentum in the financial services sector, with no mention of healthcare or other markets.
Crunchbase shows that DRS had raised at least $134MM since inception.
Barclays acted as exclusive financial advisor to Digital Reasoning, according to today's release.
The transaction, announced during the 2020 FINRA Artificial Intelligence Virtual Conference, combines Smarsh's digital communications content capture, archiving, supervision and e-discovery offerings, with DRS's role in advanced AI/ML powered analytics. Smarsh said in a release today that the transaction enables customers "to spot risks before they happen, maximize the scalability of supervision teams, and uncover strategic insights from large volumes of data in real-time."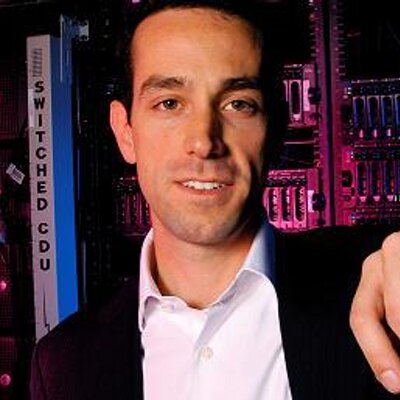 Stephen Marsh
Smarsh was founded in 2001 by its current chairman, Stephen Marsh.
Smarsh said in its release that its customers include "9 of the top 10 banks in the world," adding that DRS's AI and high-quality NLP models are powering "conduct surveillance" at many of the largest Tier 1 investment banks worldwide."
As previously reported by VNC, DRS investors have over the years included Barclays, BNP Paribas, Goldman Sachs, Nasdaq, Macquarie Group, Standard Chartered, InQtel and, in its early years, dozens of angel investors and others. Many of its institutional investors will continue to support the combined business, according to Smarsh.
Smarsh says it focuses on electronic communications archiving solutions for regulated organizations. The Smarsh Connected Suite provides capture, archiving, e-discovery, and supervision solutions across the industry's widest breadth of communication channels.
Together, Smarsh and Digital Reasoning strive to "enable global customers to get ahead of unwanted or illegal activities such as fraud, insider trading, money laundering, customer complaints, and other top priorities. The enhanced platform will be especially adept at satisfying requirements from financial services regulators in the United States and overseas, including the Securities and Exchange Commission (SEC), the Financial Industry Regulatory Authority (FINRA), and the U.K.'s Financial Conduct Authority (FCA)."
In May, Smarsh announced its acquisition of fintech Entreda, a cybersecurity compliance solutions provider for the wealth management space. In 2018, K1-backed Smarsh acquired Actiance, also a communications archiving platform.
Read the full Smarsh press release on DRS here. VNC
. last edited 1612 10 November 2020
---