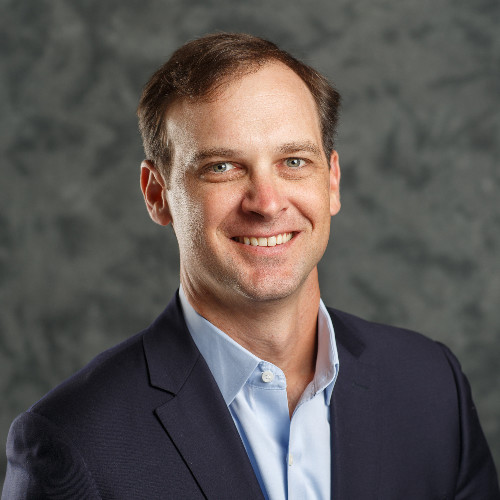 Updated 22 April 2022: Lead Capital Partners announced Lamar Stanley has joined Nashville-based Lead, release here.-Ed.
GEN CAP AMERICA Inc. (GCA), the PE based in Nashville's Burton Hills, answered in some manner every single deal opportunity that drew its attention in CYs 2019 and 2020, because responsiveness, as well as diligence, is part of the company's code of discipline.
That translated into considering more than 1,600 opportunities in that two-year period, during which its pre-Covid 2019 tally of nearly 900 proposals declined only 18% in 2020, the first year of the coronavirus pandemic, Director Lamar Stanley told Venture Nashville.
He explained that in January-February 2020 GCA deal-flow was "gangbusters," signaling a possible record year, but the flow sharply dropped in March-May.
By September, the flow was resurgent, bring visibility to opportunities among both companies that had been largely unaffected by the pandemic, and others that were impacted, but coping well.
He added that in recent months there's been a growing sense that some owners who have persevered during the pandemic -- and who also survived the Great Recession (2007-09) -- are taking a fresh look at exiting their companies as the broader economy seems poised for a strong rebound.
GCA is determined to respond to all opportunities from both sell- and buy-side representatives, while also enjoying a good share of proprietary deals, Stanley said.
He emphasized that relationships with a wide array of business owners, referrers and advisors are vital for target identification and vetting, and are "the lifeblood" of private equity.
At the same time, he added that the GCA team likes its model and "we're very disciplined... always careful not to mistake 'activity' for accomplishment."
GCA, which had invested in 61 companies since it began investing in 1988, accomplished two deals in pre-pandemic 2019 and three deals in 2020.
Thus far in 2021, the firm has announced one transaction: Its purchase of Frontier Packaging Inc., a printer and producer of seafood-packaging and shipping containers and logistical supplies, based in Tukwila, Wash., and serving Alaska and the Pacific Northwest.
Stanley said that GCA distills only a handful of deals from its pipeline each year, because the Gen Cap team hews to business fundamentals, avoids the distractions of "bright shiny objects," and only makes control investments in businesses that will go forward with an in-place, non-founder management team that is vested in making the company's "next run" a success.
GCA's private-equity investment program became operational in 1988. It has 21 portfolio companies now active, and it is now investing from its Southvest Fund VII, which raised $250MM and closed in 2016, the year Stanley joined the firm. Funds VI and V were $165MM and $105MM, respectively.
By design, its continual sifting for companies that meet all its criteria is very selective process, "because there's no SIC code for 'management in-place," said Stanley.
The absence of a demonstrably strong management team that would remain aboard as fully engaged co-owners kills any idea of Gen Cap making a control investment.
After all, the founder or other majority owner may be looking for an immediate exit, so a seamless transition is essential.
Ultimately, said Stanley, the entire process and culminating transaction must pass "the grocery store test," in which the then-former owner can continue to be well received in his community, with all parties internally and externally recognizing the deal was well considered.
In addition to having a strong indigenous management team, GCA narrows its scouting to opportunities among privately held middle market and lower-middle market businesses and divestible corporate divisions that have substantial market shares in focused niches within manufacturing, distribution and-or basic service companies -- provided that they also have histories of strong cashflow, $10MM-$200MM annual revenue, and earnings before interest and taxes (EBIT) of $2MM-$15MM.
Asked about bolt-on deals for Gen Cap's existing portfolio companies, Stanley said that because the PE works to protect against downside risk, it invests only in platform companies with proven business networks and at least $2MM EBITDA.
"We never make an [initial] investment as part of a 'roll-up' strategy," he added. He qualified that only slightly by adding that Gen Cap has occasionally done some add-on deals, typically involving companies that the management team of the portfolio team has known well for a very long time, and with which there may have been some earlier discussions of synergies, etc. -- conditions that can result in a combination that is "more more organic than is typical" in M&A.
GCA also considers recapitalization of privately held companies and investment in family-owned business planning for succession. In such cases, family or non-family management teams seek to retain operational control of the business.
Stanley said two firms currently in its portfolio involved family transition processes: Mid-America Specialty (Ozark, Mo.) and Eastern Business Forms (Greenville, S.C.).
GCA does not entertain "high-tech" or real-estate opportunities at any stage, nor does it buy-into startup or turnaround situations, according to its website.
The firm recently acquired Frontier Packaging from Gladstone Investment Corporation (The Gladstone Companies, Washington, D.C.), which had acquired Frontier in 2012 for a reported $16.5MM. VNC research indicates Frontier currently today has at least 30 workers.
Gladstone had acquired Frontier in 2005 from Seattle-based Northwest Capital Appreciation (now known as NCA Partners Inc.), via an auction process. Northwest Capital was historically focused on pulp and paper mills.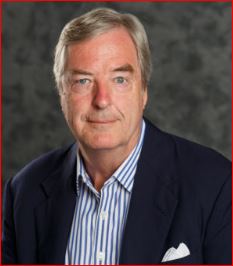 Barney Byrd
Gen Cap was founded by President and CEO Barney Byrd. It was registered with the state of Tennessee in 1985 and began operating in private equity in 1988.
Current EVP Donald Napier III, JD, joined the firm in 1995, having previously served as an advisor on PE transactions since 1988. Gen Cap team page here.
Stanley joined GCA nearly five years ago, after two years with Nashville's Diversified Trust Company, Inc.
He was an U.S. Navy officer on active and reserve duty ten years, including service abroad while assigned within the Joint Special Operations Command, a unit of the U.S. Special Operations Command. His LinkedIn is here.
He earned his bachelor's at Sewanee, the University of the South; and, his MBA at the University of Chicago Booth School of Business. He was a summer associate with Chicago-based PE Woodlawn Partners Inc.
Stanley, 39, is a native of Corinth, Miss. He and his wife have two young children. VNC
. last edited 0621 22 April 2022
---