[Editor's note: Terriance Moody died May 9, 2019. Obit here.]
A company's world vision depends partly on its prism: Within Dream Systems LLC, the prism is video, and the world is that of healthcare.
Moreover, from where founder-CEO Terriance Moody stands, Dream Systems' immediate opportunity lies in helping healthcare corporations and institutions share expertise across the enterprise, using video that heightens interaction, expression and, just possibly, wisdom.

Moody, 41, said that although it has taken the market a while to get to this point, more executives are now looking beyond reducing travel costs, toward how video communications and decision-support technology can make collaboration more productive.



Moody said Nashville is the perfect city from which to launch Dream Systems, or other companies that aim to improve healthcare outcomes or reduce delivery costs. Not surprisingly, he agrees with those who hold that Nashville's healthcare community has an opportunity to become the "Silicon Valley" of healthcare, partly by changing how the world communicates in healthcare delivery.

Moody said he has already found that because Dream Systems is based in a city so strongly associated with successful healthcare companies, "there's a credibility that is given to you - yours to lose - just [because you're] coming from Nashville." He added, "It's something you can feel" during presentations to healthcare executives anywhere in the country.

During his recent interview with VNC - his first with any news outlet - Moody made clear he's moving quickly to build on the momentum he described.

He now leads ten full-timers and a dozen or more contractors who provide "high-definition videoconferencing and unified communications solutions" for organizations that are adopting the video-over-the-enterprise model of collaboration.

Soon, Moody said, 3rd Avenue South-based Dream Systems' employee base will expand by another 20 persons, thanks to a recently signed major contract to provide a telehealth network for a healthcare consortium with nearly 400 facilities.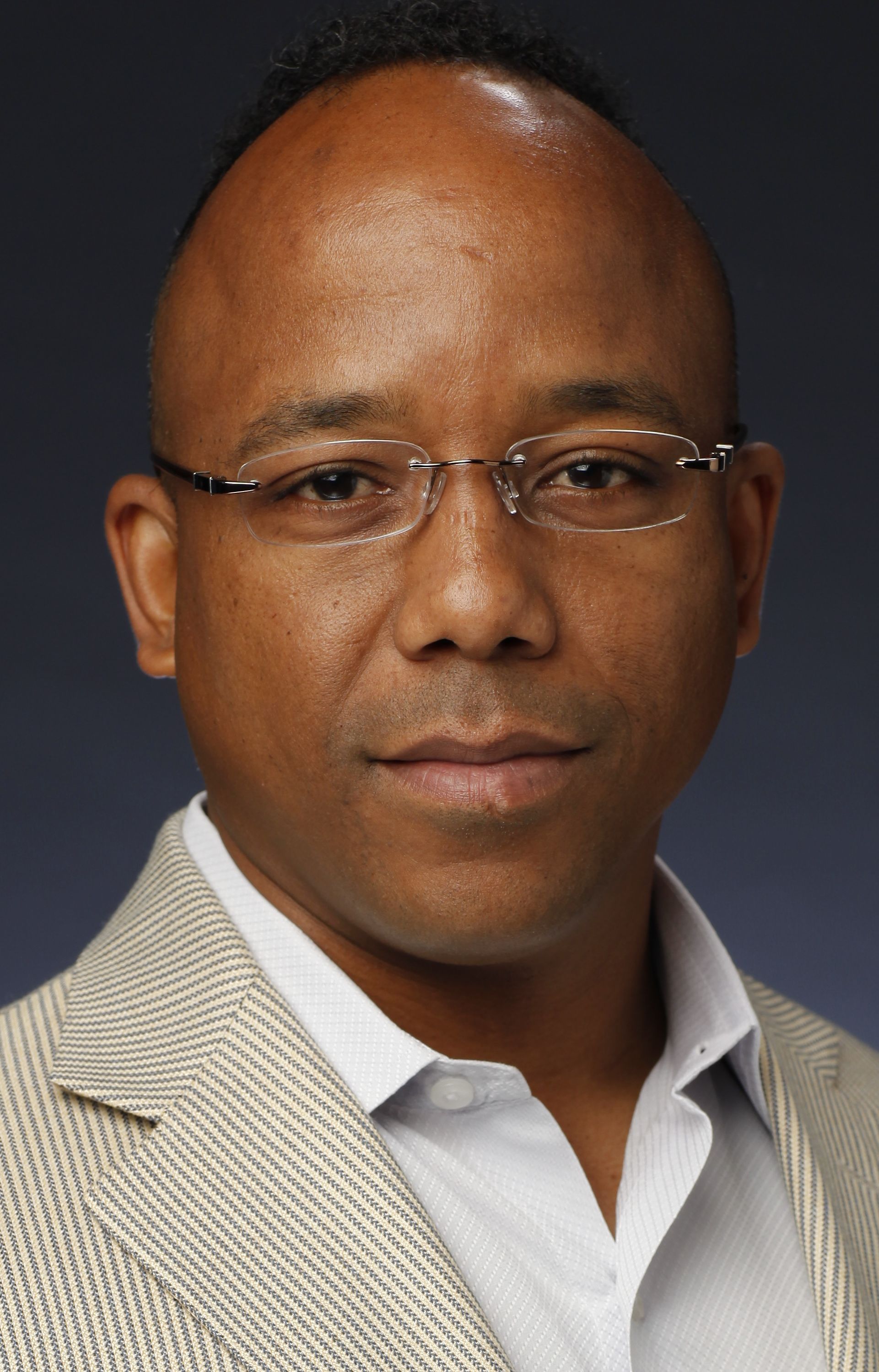 Moody (at left) declined to provide financial details on his privately held firm, except to say Dream Systems is "a multi-million dollar revenue-generating company," and has been profitable since 2004, the year in which he paid-off a 5-year SBA loan, a year early.

Growth thus far has been customer-driven, Moody explained, allowing the company to be entirely self-funded, backed-up when needed with services from his bankers at First Tennessee; and, earlier, from Capital Bank & Trust (now Renasant).

Moody explained that only recently has the company begun to reach beyond customers, themselves, to strike alliances with
potential resellers or joint-venture partners, including players in telecommunications, software and information technology. The company's entre to such potential allies has improved, he said, as those sectors have awakened to the fact that "video drives the usage of bandwidth."

Once the Dream Systems footprint has been broadened through these alliances, Moody said he thinks it likely that the unfolding global market for both healthcare services and technologies will lead him to focus on opportunities in such markets as China, the Middle East and Latin America.

After all, he noted, "Dream Systems' role is helping companies "leverage expertise across borders," whether those borders are organizational or international.

Spanning those boundaries translates into regularly linking individuals and groups for video meetings, whether participants are at their desks (at office or home), in conference rooms or in a "fully immersive telepresence suite," using the company's DreamPresence Intelligent Room. Services range from scheduled video conferences to fully outsourced video infrastructure and management.

In designing installations and services, Moody says his team considers physiological and psychological factors. By way of example, Moody pointed-out the hardwood floors in his 4,000 sq. ft. headquarters downtown, explaining that the flooring was carefully selected for its acoustics, with particular concern to such sounds as those generated by footsteps.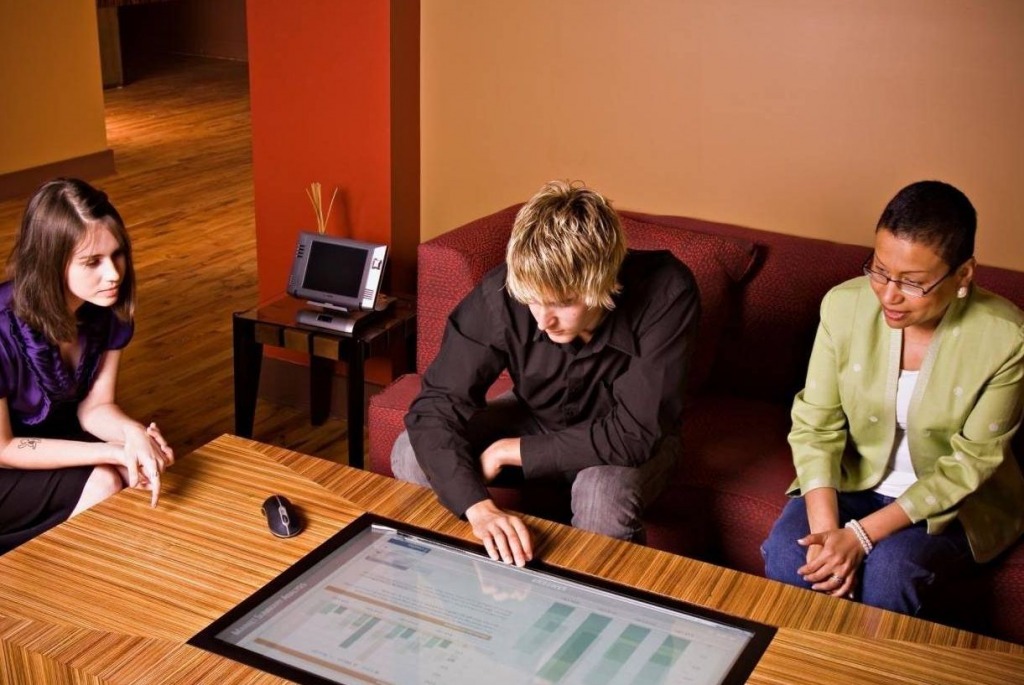 He also noted that his own offices have been designed using technology, color and furnishings to demonstrate the "Wow!" experience he believes well-designed and affordable intelligent environments should produce. Similar levels of engagement can be achieved, he said, in a physician's office or a conference room.

Seeking to master absolutely his current niche, Moody said he intends his company to be a true integrator of technologies, earning a place deep inside its customer organizations, contributing to the reliability, security and robustness of customers' current technology infrastructure and networks, as well as planning for the future.

He says he's also learned, while waiting for the market for enterprise video to gel, that he must focus on customers each day, and then spend much of the night thinking of strategy and tactics that will enable his company to grow through a "sliding process," rather than in an idealized "step-by-step process."

That sliding process, he said, will take his company from its current collaborative communications focus, through the emerging decision-support technology phase and into an era of intelligent control of workspace environments and dataflows.

Sharing the context from which his ideas flow, Moody offers analogies between optimal corporate decision-making and the
"fuzzy logic" employed in some intelligent systems. And, he explains that he keeps his own mental conference center active many hours each day by studying incessantly, absorbing several books on tape each week, and continual research into technologies and trends.

Moody is proud of his bootstrapped, organically growing company. Still, when asked whether he'd seek outside capital, he explained, "I believe the healthcare marketplace helps save lives." So, he continued, when Dream Systems "can help save more lives by injecting capital," he'll do it.

Moody is quick to heap praise on those who have helped him over the past ten years. His first office was in the Nashville Business Incubation Center (NBIC), where he said he found not only guidance and resources, but much-needed cameraderie among other overworked, undercapitalized entrepreneurs. "Just seeing that you're not the only one," and periodically "seeing a graduate go out and have a multimillion-dollar company - that's really encouraging," he said.

Moody was born and reared in Mobile, Ala. He earned his master's in engineering at Tennessee State University, and his bachelor's in engineering at Tuskegee University. He said that he and Dream Systems have previously worked on projects commissioned by NASA, the U.S. Air Force and Navy, the Center for Computer Information Systems, and other agencies and institutions.

Moody noted that Dream Systems recently obtained a handful of contracting certifications available for small businesses and ventures owned by women and minorities.

He said that after nine years in business, Dream Systems sought the certifications mainly because of encouragement from current and prospective customers. ♦

Related Articles