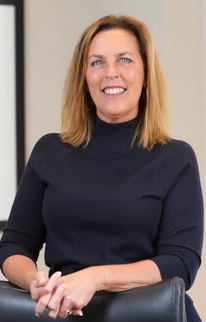 TENNESSEE Gov. Bill Lee incorporated in the State's final FY 2022 budget a provision for a non-recurring $450,000 direct appropriation to support taking to Tennessee communities statewide the Nashville Entrepreneur Center's "Twende" program that is designed to support entrepreneurs of color.
NEC CEO Jane Allen JD told Venture Nashville, "I, on behalf of the EC, believe that this program, in addition to helping our local entrepreneurs, can also benefit entrepreneurs throughout our state."
Allen confirmed that she had personally conveyed the proposal to Gov. Bill Lee.
By April this year, the grant was included among scores of amendments for what became an aggregate $42.6BN budget, which received House and Senate approval in April, and the governor's signature in May. The approved budget includes state, federal and TennCare funding. Related documents here and here.
VNC research indicates that during its 2019-20 pilot cycle, the Twende program had supported about a dozen entrepreneurs of color.
By late 2020, the NEC had recruited roughly 20 entrepreneurs of color for its current 2020-21 cohort, bringing the total number of persons served since the program's inception to about 32.
As previously reported here, the NEC said its 2020 and (2021) cohort members identified as 87% (88%) Black, 13% (6%) LatinX, and 0% (6%) Asian participants. Note: U.S. Census data circa 2019 shows Davidson County's Black population at at least 27.4% of the total, Hispanic population at 10.4% of the total, and Asian population at 4%. Numbers posted by the Greater Nashville Chamber of Commerce for the multicounty Nashville MSA, dated 2018, also show regional shares here.
VNC has requested more detail on enrollees and businesses represented in the current cohort. This story will be updated, as warranted.
Lest any other entities in the Tennessee entrepreneurship and tech-commercialization ecosystem consider undertaking similar fundraising, we should note that nothing becomes reality in government contracting until the paperwork is done -- and oversight requirements and performance expectations are substantial.
The proposed funding support for the NEC's Twende program is to be provided as a pass-through grant by Launch Tennessee, which essentially operates as a subsidiary of the Tennessee Department of Economic and Community Development (ECD).
Prior to considering following-through with the funding, ECD must receive and review for acceptability "a plan specifying the proposed use of such funds and the benefits anticipated to be derived therefrom," and must ensure that NEC "has agreed to file an interim report to be delivered by February 1 of the use of such funds," according to a template application form provided VNC by staff the Tennessee Department of Finance and Administration.
The F&A form also says NEC must agree to provide the ECD commissioner "an accounting of the actual expenditure of such funds including a notarized statement that the report is true and correct in all material respects; provided, however, that the head of the State agency through which such disbursement is being made may require, in lieu of the accounting as provided above, an audited financial statement of the non-governmental agency or entity..."
Documentation of NEC's performance under the obligations of the grant agreement, as well as accounting records related to the grant must be maintained in accordance with accounting procedures of the state's Comptroller.
And, there's follow-up: The governor's head of Finance and Administration, currently Commissioner Butch Eley, is required to report by Jan. 15, 2022, any denials of grants, budget carry-forwards and related actions that might cause individual items to be shifted to the state's General Fund.
The Twende initiative arose while the NEC was led by then-CEO Michael Brody-Waite.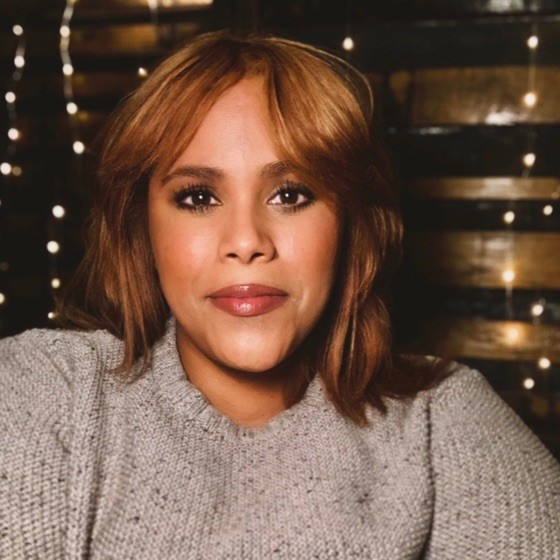 Brynn Plummer MEd
In April 2019, the NEC convened the Twende Summit, an event powered by volunteers and managed by Brynn Plummer MEd, the NEC's VP for equity and inclusion, and a Black woman.
"Twende" means "let's go!" in the Kiswahili language indigenous to much of Africa.
VNC recently asked Plummer whether or not she has found the program's identification with an African word seemed to deter LatinX, Hispanic, Asian or other persons of color from participation.
Plummer replied, "This is a great question! Short answer is no, we have not found the name to be an impediment to reaching out to various communities of color beyond Black and/or African-American entrepreneurs. We've found that once entrepreneurs know the value add of the program, and the strength of the community, they're eager to sign up."
Whereas in 2019 the NEC maintained a Diversity and Inclusion Committee, Plummer this week explained, "We no longer have a formal D&I Committee. In 2019, we deployed committees as an engagement structure and had a number of committees (Diversity, product, etc.), but have since evolved to more informal input and advisory."
VNC research indicates there are numerous diversity, inclusion and equity programs and projects underway in Tennessee, particularly in the state's largest metropolitan areas, many of which might prove complementary and synergistic, rather than redundant.
In complying with the state's direct-grant appropriations requirements, the NEC seems likely to make clear the added value that a statewide Twende program would produce.
More than a decade since its founding, the NEC has a substantial platform for launching new initiatives, particularly if, in the course of that, it obtains additional grants and expanded services revenue.
Allen recently offered to provide VNC more details on the NEC plan, once the grant has cleared grant-administration hurdles.
Apart from the grant request, the NEC's Form 990 for FY 2019 shows it then generated at least $2.3MM revenues and had nearly $4.6MM in net assets or fund balances.

Previous Gov. Bill Lee coverage here. NEC coverage here. Jane Allen coverage here. Twende coverage here. VNC
. last edited 1735 18 August 2021
---