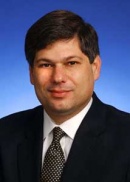 Two members of Gov. Phil Bredesen's Cabinet want to erase all doubt about who's leading the effort to accelerate capital formation in Tennessee.
Economic and Community Development Commissioner Matt Kisber and Revenue Commissioner Reagan Farr told VNC this week that the flurry of activity around the state's new TNInvestco venture-capital initiative has created some confusion in some quarters regarding the Administration's gameplan, as well as about who, exactly, has the last word on new capital policy and programs - and they want to straighten that out, right now.

Kisber told VNC capital formation has been on his radar since "the very first weeks" of the Bredesen Administration, in 2003.

Kisber said "ECD is the lead" for efforts to improve the state's capital resources. Kisber noted that he brings to that role additional authority as chairman of the Governor's Jobs Cabinet.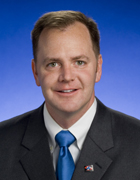 Revenue's Farr (at left) was even more direct: In an interview with VNC Tuesday, he referred to Kisber as the "quarterback" for TNInvestco and other capital-formation issues. He also stressed that "..this is a program that's administered by the Department of Economic and Community Development and all of the official answers and the only official answers about this program need to come from either ECD or the Department of Revenue."

Regarding major questions as-yet unanswered, Farr said, as he has previously, that he is confident the question of the admissibility of TNInvestco assets in figuring a participating insurance company's solvency - which is periodically assessed by state Commerce & Insurance officials - will be resolved within days, and is unlikely to hamper insurance companies' participation.

Farr also told VNC that he and Kisber want it clearly understood that while executives with several private-equity firms have

created the TN INInvestco Consortium LLC, through which they plan to offer shared services to other TNInvestco participants who elect to become consortium members, that consortium is not a creature of the state, and participation is purely optional.

Farr said he and Kisber want to dispel "any type of inference that there needs to be a middle-man between TNInvestco funds and insurance companies, from which fund managers are to seek participation commitments.

Said Farr, "If they want to pay $10,000 to join a syndication group [i.e., the new consortium], we're fine with that; but, we just don't want the people to think it's necessary." The TNInvestco program had been designed, he noted, to minimize the need for such activity.

Farr said he did not intend to sound critical of the new consortium. He said there was no significant confusion regarding the roles of various parties gathering around TNInvestco, until July 23, when nearly 80 VCs and other professionals gathered for a briefing convened by Tennessee Technology Development Corporation's Capital Formation Board.

One element of that event was a presentation by the executives who are forming TNInvestco Consortium. Farr indicated he thought a clearer line could have been drawn at that time regarding the nature of the independent consortium.

Asked for comment, Consortium coordinator Vic Gatto, a partner in venture-capital firm Solidus, told VNC, "I completely agree

with the Commissioner. The Consortium is an independent group with no endorsement from Commissioner Farr, Commissioner Kisber or the TTDC. Any qualified investment manager may apply to the [TNInvestco] program without the need for outside assistance."

Addressing the rationale for forming the consortium, Gatto (at right) explained, in part, "selling tax credits to insurance companies is not something in which many investors have experience. For this reason, we formed the TN Investco Consortium, LLC. There was no significance in ['TNInvestco' being included in the consortium's name] except that I'm not very creative and it seemed to summarize what we were assembling. Our goal was to make it easier for investment managers to structure and market the tax credits to insurance companies," a goal Gatto said he believes the consortium has achieved.

Explaining his and Kisber's move to dispell confusion, Farr stressed that TNInvestco "is a new program. It's going to get personal attention from myself and from [ECD Commissioner Matt Kisber], and we need to have a good handle on the questions that are being asked."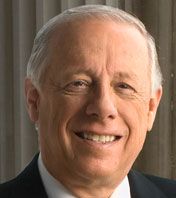 The commissioners' concern about keeping-up with TNInvestco may be heightened by the fact that the new program carries the imprimatur of Gov. Bredesen (at left); and, by the fact that the commissioners may personally be fielding more questions, as a result of what they and others say is spreading interest in the program among their peers in other states.

In addition to recent news coverage about the passage of the TNInvestco law, Farr said that last week he, Kisber and the State, generally, were recognized by the National Coalition for Capital as "Champions of Small Business," on the basis of their work thus far on TNInvestco.

To improve communications for the long haul, Farr said that he and ECD Commissioner Matt Kisber have each now designated members of their staffs to serve as points of contact for inquiries about TNInvestco. They are Caleb Hemmer, a Kisber special assistant at ECD; and, Glen Page, deputy commissioner of Revenue.

Farr acknowledged some confusion might also have flowed from the fact that TNInvestco contact information originally posted online mistakenly included the name of a member of the staff of TTDC. Farr said the error was due to miscommunications within the state agencies' ranks.

Farr stressed that while TTDC is a "great resource for the state," if anyone needs the "official resolution" of an issue related to TNInvestco, they need to seek out the official point persons.



Asked by VNC for comment on the fine-tuning, TTDC President Eric Cromwell (below, right) said,

"TTDC's role, as always through this process is to be a trusted advisor to State officials on development strategies, when we have expertise."

Cromwell added that TTDC continues to pursue previously defined initiatives aimed at improving entrepreneurial resources and activity; research, development and innovation; and, improving access to risk capital and business-acceleration services.

Kisber is in New York City today, meeting with about 20 site-selection consultants. He said he's heard from industry professionals, journalists and others that Tennessee's recent wins with Volkwagen, Wacker Chemie and Hemlock have caused site-selection pros who had not yet considered Tennessee as a site for corporate investment to belatedly add Tennessee to their site-candidate lists.

In addition, Kisber said, he believes Tennessee has an opportunity to approach companies that have previously announced investments in states that are now having troubling delivering state incentives promised earlier, due to economic weakness.

Regarding TNInvestco, Kisber said, "we never imagined the kind of interest we're seeing expressed in this." Moreover, he said, "I personally hope that [TNInvestco] is so wildly successful" that the legislature will want to authorize further such efforts. "That will be the best validation" of TNInvestco, said Kisber.


Explaining that TNInvestco is not an isolated initiative, Kisber told VNC that he and Farr have for years been exploring strategies for improving capital formation, through a process similar to, albeit perhaps less intensive than that used by the Bredesen Administration in targeting companies like Volkswagen for investment here, or in pushing industrial investment and jobs-creation in green energy.

In the course of this work, Kisber said, conversations with the state's venture capitalists prompted him and others many months ago to meet "several times" with officials of the Tennessee Consolidated Retirement System (TCRS) to encourage the pension fund's investment in alternative investments as a means of diversification and risk-mitigation.

He said he believes those meetings, as well a TCRS study that showed alternative investments could help improve overall TCRS portfolio returns, contributed in some measure to TCRS's decision to create a private-equity investment initiative, and ultimately to hire TCRS Private Equity Director Lamar Villere.

Kisber noted, "I've been hesitant to approach the retirement system" about ECD's capital-formation interests, mainly because he understands TCRS's aim must be to improve returns to pension stakeholders.

There is other evidence of Kibser-Farr's earlier interest in encouraging venture-capital activity. As reported earlier by VNC, both Kisber and Farr had been instrumental in crafting an tax-law exemption that provided some relief to venture-capital firms, in 2006.



Kisber explained that after he and Farr learned of the introduction of the legislative proposal that became TNInvestco, they quickly realized the impulse could be leveraged for the longer-term.

Both men have subsequently explained that they briefed Gov. Bredesen on the original certified capital company (CAPCO) bill and the controversy surrounding it, and quickly got a green light to wade into the conflict, bring order and try to produce worthwhile legislation.

Kisber has long enjoyed a vantage from which to observe and influence the state's economy: He served 20 years as a member of the Tennessee House, chairing that body's Finance, Ways and Means Committee for much of his tenure.

Earlier, Kisber was a vice president of First Tennessee Bank in Jackson, the town where his family owned Kisber's Department Store. ♦

Related Articles