Update 5 December 2013: eMids has recruited $13.3M from Council Capital & Baird Capital (Chi.), according to 4 December 2013 story by NBJ.-Ed.

SAURABH SINHA, Nashville's Entrepreneur of the Year, co-founded eMids Technologies to serve a wide array of industries. Then, in 2004, eMids positioned itself squarely within the healthcare vertical, for which Nashville has become a nexus.
Today, revenue at Grassmere-based eMids is north of $25 million. It has 80 U.S. employees, including about 70 in Nashville, with others in Chicago, Dallas, Denver and other healthcare hotspots; and, with ten times that many workers in India, Sinha told VNC. (Earlier eMids coverage.)
It's a story that warms the hearts of healthcare-industry execs, but which, on its surface, offers little solace to the frustrated game developers, biotech visionaries, indie-music promoters and others who sometimes say they feel neglected in Music City and in Tennessee, generally. Fortunately, as many have observed here and elsewhere, the lines among the sectors are beginning to blur, and leveraging healthcare sector talent can pay-off for all.

Saurabh Sinha
Before locating eMids in Nashville, Sinha spent months at a time in, successively, Boston, New York City and Silicon Valley, before opting to relocate his family and plant the eMids flag in Nashville. He has long viewed his fellow Nashvillians as uncommonly ready to create relationships and to support and encourage one another; and, he said, those traits have fostered a very inviting atmosphere for tech entrepreneurs. "That's one of the beautiful things about Nashville," he said.
Sinha's credentials are ample: He won his Entrepreneur of the Year honors (overall category) during the 2011 NEXT Awards, which were sponsored by the Nashville Area Chamber of Commerce and the Nashville Entrepreneur Center. (The 2012 NEXT Awards are Sept. 27.) Moreover, he and his family have embraced Nashville as home, and built a Nashville team with outside advisors that include attorneys Baker Donelson, auditors KPMG and SunTrust.
Thus, Sinha speaks with authority when he says that Nashville "reminds me now of Silicon Valley" --and, then, a moment later emphasizes that if Nashville is to attract, grow and retain technology companies, it must figure out "how to educate 'the money'."
Nashville, he said, must find ways to enlist investors who are still too often on the sidelines of the tech sector, and whose role is "very critical" in any effort to build a self-sustaining Nashville tech community, retaining growing companies that otherwise might relocate.
Sinha acknowledged that many techies' and entrepreneurial champions want to see diversification of Nashville's entrepreneurial base, beyond what some see as an overdependence upon the healthcare sector.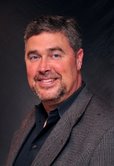 Tod Fetherling
At the same time, he noted, the healthcare sector has attracted deep ranks of highly experience corporate chief information officers (CIO's) and others, many of whom he believes would be eager to help filter technologies for investors. At least one TNInvestco fund is already employing such local corporate talent to help vet entrepreneurs' systems and code, according to Tod Fetherling, chairman of Stratasan, a healthcare technology firm, and former president of Nashville Technology Council.
Inertia among non-Tech investors is "beginning to wane," thanks to willingness to take such approaches, said Fetherling, a veteran of several health-related digital ventures.
Moreover, Sinha's eMids has made the most of its Nashville platform: They've created in Nashville a program management office that helps span projects and time-zones to create "high client intimacy" round-the-clock; they're continually recruiting top talent; and, they've become thought leaders -- for example, as founding host and premier sponsor of HealthcareIT News' "HIT Men and Women Awards"; and, serving as a mentor in the Healthbox Accelerator (Chicago), among other initiatives.
VNC took its interview with Sinha as the jumping-off point for revisiting a long-simmering issue that has reached a boil, as Nashville copes with the same tech-worker shortage that seems to plague the majority of cities, globally. We asked Nashville influentials what Nashville could do to induce more non-tech investors to put their toes into tech waters, particularly in sectors other than healthcare IT. Here's some of what we heard back: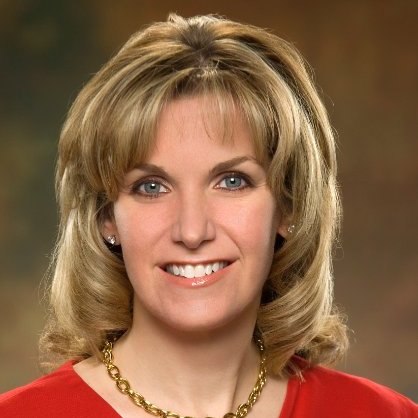 Theresa Beach
At the level of fundamentals, there's no substitute for knowledge. Theresa Beach , a Bio/Pharma management consultant, spoke for many when she sounded that cautionary note. Replying to our query, Beach noted that thorough understanding not only the technology, but also its business environment, product life-cycle and other non-tech factors invariably spells the difference between a "successful product" and "a failed neat concept idea." Partnering alongside other investors who already have those T-shirts is a "logical" strategy for an investor who yearns to diversify, she added.
Chris Sloan
Chris Sloan, a Baker Donelson attorney and chairman of Nashville Technology Council, also took a pragmatic view. He said, in part, that "most of the risks in technology-enabled ventures are not in the technology, but in the management team and the business model. In most tech companies, the technology itself is really just a due diligence issue. It is certainly the case that an investor needs to be comfortable that the technology works (or is capable of working), but the much more important questions are the usual ones: (1) is this technology going to solve a real pain point for prospective customers, (2) does the business model make sense, (3) how is it differentiated from the competition, (3) is it easily scalable at reasonable cost, and (5) is the management team capable of executing?"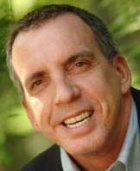 Bruce Lynskey
Entrepreneur and business advisor Bruce Lynskey noted that "the best scenario" is clearly for the new Tech investor to work alongside a veteran a few times and "absorb everything like a sponge." Lynskey, long associated with the Owen GSM Entrepreneur Center at Vanderbilt University, is now based in the Boston area, although he remains an advisor to such local companies as Capital Confirmation, according to his Linkedin.
Even with such partnering, said Lynskey, investors new to the Tech sector are likely to be "taken aback by how fast [Tech] sectors move. Every week is loaded with news -- breakthroughs, shut downs, major moves by other players, new products that make yours seem suddenly dated. They are generally 'white knuckle' experiences. Six months is a near eternity," he added.
At bottom, however, Lynskey stressed that -- "as with any investment" -- Tech-investing novices must "look at the same criteria [as in more familiar fields]: originality, intellectual property, differentiation, a sensible business model, barriers to entry, exit strategies, disposition of sector -- hot/warm/cold and fad vs. trend -- the team, and so on."
Given that the degree of difficulty encountered in attempting to understand Tech products, markets and investment risks varies widely among Tech categories, Lynskey suggested that newcomers might be well advised to start with sectors that are relatively easy to evaluate, and then work their way up the ladder of complexity. Lynskey ranks the sectors by difficulty to master, beginning with what are, in his view, the easiest to grasp: Internet/media; then, Software as a Service (SaaS); IT software (including enterprise and healthcare informatics); Consumer devices; IT hardware; Medical devices; and, Biotech/Pharma.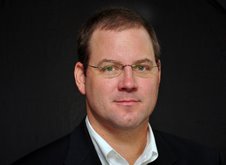 Sid Chambless
A number of respondents, it turns out, echoed the views of Sid Chambless, executive director of Nashville Capital Network (NCN). Ultimately, said Chambless, "there is nothing better for building the technology investor community than successful outcomes. As more investors get comfortable with technology investments and realize rewards from participating in those ventures, we will see more investment in technology," said Chambless.
He continued, "We believe the best way to encourage non-tech investors is to have them partner with tech-savvy investors." He explained, "We know that we can't build a sustainable technology investment community overnight," Chambless continued. "However, as investors learn the different nuances, funding pathways, and risks associated with technology opportunities they will become more comfortable making those investments."
At the same time, Chambless warned, "we can't just invest in technology for the sake of doing so; we have to be really smart about these investments and make sure companies are appropriately diligenced, have board oversight and savvy investor involvement. A lot of quick flame-outs resulting from unsophisticated tech investors could do major harm to building a sustainable technology investment community, locally."
Chambless noted that NCN has savvy tech investors aboard and is continually working to diversify its membership to meet the needs of many industries. He cited Pathfinder Therapeutics as example. In that case, he said, investors "who weren't as knowledgeable about the technology participated because they knew that the investment had been properly diligenced and there would be professional oversight by investors with Med Tech experience," he said.

Dennis Cagan
Asked by VNC for his views on what further Nashville might do, aspiring transplant Dennis Cagan gave it some thought. Cagan is a former Santa Barbara and Dallas tech investor and operator who is studying the Middle Tennessee venture community and house-scouting in Middle Tennessee. In earlier years, he founded and ran the Santa Barbara Technology Group, which invested in and accelerated companies, and launched the original Santa Barbara Tech Brew techventure networking event.
Cagan has, of course, noticed how heavily populated is Nashville's venture calendar. However, Nashville might want to consider creating a group of volunteers that would focus on connecting non-Tech investors with veteran Tech investors, as well as with "qualified deal flow." The group would not be formed to invest, he emphasized; rather, it would (without compensation) help "less experienced investors" connect with seasoned investors and with "qualified deal flow."
Particular attention could be given to Angel investors who "have some interest in stepping outside of the 'healthcare circle', but simply need some known local folks that can provide insights into the technologies, business models, markets, etc.," Cagan added. VNC