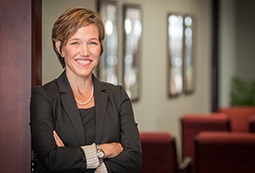 STAKEHOLDERS in the creation, growth and connectedness of blockchain- or distributed ledger-enabled jobs and wealth creation in Tennessee gathered twice within the past 24 hours with representatives of Tennessee Economic and Community Development (ECD) to explore the technology's status, the state's competitive assets and its potential strategic options.
The gathering was billed as a "summit" of about 30 persons. Some participants told Venture Nashville that attendees included representatives of not only ECD and Launch Tennessee, but also of FedEx, Bridgestone, HCA, St. Jude's Children's Research Hospital, Hashed Health, Vanderbilt University's Wond'ry Innovation Center, and Nashville Technology Council.
A nonprofit organization is to be formed to support the collaborative's aims, according to Waller Lansden attorney Kristen Johns, who is the prime mover in this emerging initiative. Waller cosponsored the event with Brooklyn-based Consensys, a distributed-ledger-oriented tech company.
Johns was quoted in a press release issued earlier today as saying that the group aims to "define an action plan for establishing Tennessee as a leader in driving adoption of promising technologies, such as blockchain, and making the state a preferred place to grow technology-based businesses."
Meanwhile, she and others have launched a website at Tokenizetn.com to support the new initiative.
The URL for the site was registered just two months ago, in August. The name of the prospective nonprofit corporate entity has not been disclosed.
TokenizeTN's extended meeting today was held at ECD headquarters downtown, with ECD Commissioner Bob Rolfe as host. Many of the conferees also gathered at dinnertime yesterday at MOTO, a restaurant downtown.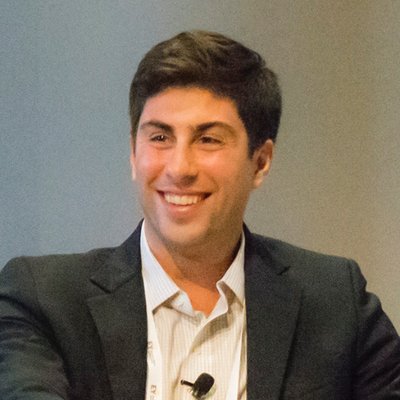 BTC's Tyler Evans
Blockchain- and cryptocurrency-oriented BTC Inc. CTO Tyler Evans, based here in Nashville, participated in this week's gatherings and told VNC this afternoon, "The Summit is a great step toward focusing and coordinating the efforts of Tennessee's business leaders, government officials, and educational institutions to create the environment for innovative, blockchain technology-based companies to thrive."
Out-going Launch Tennessee CEO Charlie Brock told VNC that his recently announced successor-in-waiting, Margaret Dolan, participated in portions of the gathering.
Brock expressed interest in seeing outcomes from the meeting, adding, "We are hopeful that Tennessee entrepreneurs can access more resources and possible pilot programs with Tennessee corporations seeking innovation in this exciting technology."
ECD staff said they are researching an answer to a VNC question submitted late this afternoon regarding whether or not the agency has previously focused its energies on an individual digital technology, rather than on such targets as specific industry verticals. This story will be updated as warranted.
Tennessee companies that have demonstrated varying degrees of interest in blockchain technology include Nashville-based AllianceBernstein, Healthstream, Change:Healthcare and HCA; Memphis-based FedEx; and, Chattanooga-based FreightWaves, to name but a few.
Johns is a partner and a registered patent lawyer in the intellectual property practice group of Waller Lansden in Nashville. She also leads Waller's blockchain and distributed ledger law practice, according to the firm's website.
Late this afternoon, she declined to identify participants in the meeting, and said she could not immediately provide a detailed summary of this week's efforts, given that she and others were at that moment still sifting-through the proceedings to formulate a statement of outcomes and next steps.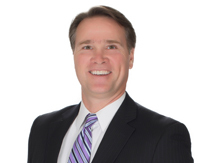 John Wagster
The formation of TokenizeTN somewhat mirrors formation in 2017 of Tennessee Blockchain Alliance, in which the prime mover was and largely remains Frost Brown Todd Partner John Wagster.
Asked this afternoon whether he sees the new Waller-backed initiative as competitive, Wagster said he welcomes any developments that help accelerate development of Tennessee's blockchain sector. VNC
. last edited 1811 23 Oct 2018
---