KATHLEEN "KATIE" LAPPE, a serial digital media entrepreneur based in Nashville, says her mobile-first DirectOffer solution enables real-estate agents, teams and brokers to sharply differentiate their brands amid crowded markets.
Founder, majority owner and CEO Lappe also said the company's mobile apps enable category-leading "transparent and immersive" consumer e-shopping experiences.
Interviewed by Venture Nashville, the CEO confirmed that DirectOffer has previously raised $2.2MM in capital, much of it from friends and family, and it has a $1MM Seed raise underway.
DirectOffer Inc.'s apps for iOS and Android beta-launched in 2021. Lappe said the team quickly converted more than half the beta users to subscribers.
Lappe added that the company is "currently onboarding a large national brokerage firm with more than 25,000 agents and [the team is] in discussions with other brokerages who are interested in a similar enterprise solution. We are also in discussions with other tech companies regarding incorporating DirectOffer into their platform," she added.
Larger brokerages may opt for an "enterprise-level relationship, including a white-label cross-integration application on their brokerage website," she explained.
In addition to an interview, Lappe provided VNC extensive background on the company and observations on her integrated offerings.
She explained that, from its inception, "the DirectOffer concept was to be a communication tool for the agent to properly communicate and social distance with the largest buyer pool out there, the Millennials. In the midst of the pandemic we knew that we had a powerful personalized agent/broker communication tool with baked in patent pending technology that provided what the industry needed."
Lappe also founded, majority-owns and leads AuctionLook, which she said is "the largest real estate MLS data provider for Auctioneer Associations in the USA," and which is now managing real estate and personal property data in more than 40 states, and administering 22 state Auctioneer Association websites.
As a result of collaboration with its sister company, Lappe asserted that DirectOffer now has "the traditional listings found on all the national [real estate] apps," and has recently begun supplying real-estate auction listings from all states' auction associations.
DirectOffer's core features include direct-messaging capability among parties, with message organization and tracking; viewing property photos, video tours, etc.; and, monitoring interest in properties.
Lappe also emphasized the platform's "AudioTour" tool (patent pending).
With AudioTour, she said, "Agents can brand their listings, tell the story of each room like a mini-podcast on each photo and speak in any language. This tool is wonderful for any person with reading disabilities, she said, adding that her AudioTour's creation was inspired by her experience in caring for her daughter, who is affected by autism.
A second patent-pending tool is "InterestGrid," via which a potential buyer may signal interest in a property, "without legal commitment."
InterestGrid can also alert anyone who's tuned-in that a given property has attracted potential buyers. Lappe said the benefit can be reduced prospective time for real-estate agents, and it could induce more competitive bidding ahead of submission of a binding offer. The result can be more money on the closing table, said Lappe.
Lappe confirmed she has active registrations for other business entities, including, for example, Direct Offer Brokerage LLC. The brokerage entity has dba's that include DirectOffer Partners. That's a reference to what is described on the DirectOffer website as "a referral brokerage dedicated to bringing quality properties to market through exclusive partnerships with real estate professionals."
Another dba-entity -- eSellz -- represents a DirectOffer listing-search engine. An eSellz trademark application explains that the brand relates to, "Software as a service (SAAS) service, namely, hosting software for use by others and for use of providing an electronic online system which allows real estate agents and auctioneers to list real estate properties for an online auction established for a particular set time period, and for buyers to submit online offers on the listed properties."
In addition to the founder, the startup's team includes three FTEs, five part-time contractors, and two team advisors.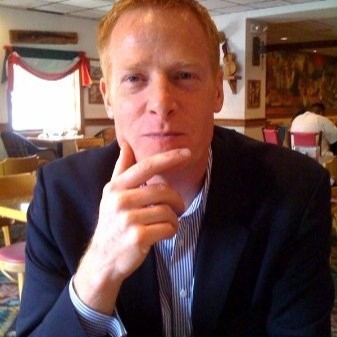 CSO Mark Allen
DirectOffer's chief strategy officer (CSO) is Mark Allen, a veteran of real-estate industry who advises via his RedShift Consulting practice to professional and trade associations, technology companies and others. Allen is also a former CEO of the Minneapolis Area Association of Realtors.
Lappe declined to identify her board of directors and chairperson, at this juncture.
Asked about advisors, Lappe said professional advisors for DirectOffer include attorneys with Baker Donelson in Nashville, and with Kerrick Bachert in Bowling Green. DirectOffer banks with Pinnacle Bank.
Meanwhile, some legal services for AuctionLook are provided by Brian Shelton of Carter Shelton Jones, in Nashville.
Lappe assigns some corporate communications work to Janice McDill, a veteran of corporate and association roles who is based in the Chicago area. DirectOffer was recently reviewed by an analyst with Inman Media, a real-estate industry content, events, and networked-communities builder.
Now 53, Lappe was born in California's Orange County and grew up in the Bay Area's Marin County.
In 1994, she moved to Senatobia, Miss., not far from Memphis, and graduated from the University of Memphis in 1998. She moved to Bowling Green in 1997 and relocated to Nashville in 2018.
During 2006 and into 2018, Lappe, then based in Kentucky, launched and operated Home Market Magazine, which produced a variety of advertiser supported magazines focused on real estate and auctions. At one point, those publications were distributed to racks in more than 400 stores.
She told VNC that in 2018 she exited that business via a transaction with Bowling Green-based News Publishing LLC, the assets of which include the Bowling Green Daily News, long held by the family of Publisher Scott Gaines.
Lappe and husband Felix Eckhardt reside in the Germantown community of Metro Nashville and together they have four adult children. Neither spouse is involved in the other's business operations, said Lappe (pronounced "lap").
She confirmed that Eckhardt is co-founder and CFO of Whitehardt Inc., a digital marcom agency in Nashville that is focused on providing services to law firms. VNC

. last edited 1934 6 January 2021
---