Updates: 10 March 2022: Greenlight sold to Symplor, release here. 23 May 2018: Co filed for nearly $1.8MM raise completed. 14 Feb 2018: The company has raised its Series A target to $4M-$5M, according to VU School of Engineering coverage here. Oct. 13, 2017: Investor Jeff Smith is no longer associated with the company. Competitor MedApproved (below) announced July 11, 2017 its acquisition by Dallas-based TractManager. VNC's original July 10, 2017 is below.-Ed.
GREENLIGHT Medical, the medical-technology e-procurement, engagement and decision-making platform based in Nashville, contemplates a $3MM-$4MM Series A raise beginning this autumn, with a potential $10MM Series B thereafter.
Austin Dirks, the startup's 31-year-old founder/CEO, confirmed that scenario during a recent interview with Venture Nashville.
The three-year-old company now has dozens of hospitals as licensees for use of the Cloud-based platform for procuring medical devices (MD), positioning GreenLight to pursue its A-round, said Dirks.
GreenLight supports procurement collaboration, workflow project management and other functions.
Hospitals obtain access via licenses at rates that vary with numbers of beds and other factors. Would-be vendors pay a yearly fee for maintaining a presence within the two-way portal. The platform's roadmap includes future product additions and upcharge offerings.
Dirks said GreenLight's vision is to become "a full end-to-end financial return-on-investment tool," enabling not only collaborative procurement, but also giving hospitals' a clearer view of the gains achieved as a result of their procurement decisions, in both clinical-outcomes and financial terms.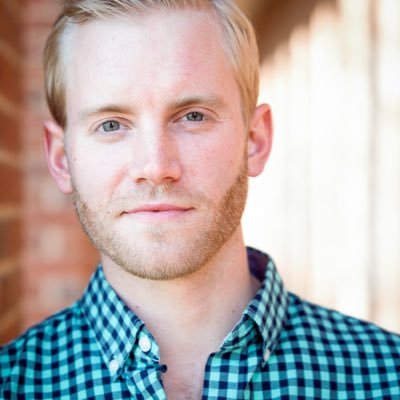 Austin Dirks, CEO
"If and when" need for a Series B round becomes clear, that raise is likely to come 12-18 months after the A-round concludes, said Dirks, a native of Lincoln, Neb.
Dirks expressed confidence in the company's traction and its pipeline of prospects for the balance of 2017.
According to Dirks, the U.S. medical devices (MD) market is $130BN, and Greenlight and two of its direct competitors have only "100 to 150" of all U.S. hospitals as licensees. The American Hospital Association says there are 4,862 U.S. hospitals, not counting federal hospitals or non-federal psychiatric or long-term care hospitals.
The CEO cited two direct competitors:
► ProcuredHealth, the Chicago-based company which Crunchbase says was formed in 2012 and has raised more than $15MM from a dozen investors, including at least two based in Nashville: FCA Venture Partners, which is an affiliate of Clayton Associates and led Procured's Series A; and, Heritage Group (led Series B).
► MedApproved, an 8-year-old Ohio-based company. Little has been reported on the company, although research shows that Co-founder John Wills of Atlanta, previously worked in sales in Nashville for equipment leasor Fortec Medical and earlier sold hospital vendor-credentialing entrant Status Blue to a Texas company.

While the MD market is now GreenLight's "hyperfocus," Dirks said he sees Capital equipment, Biologics (e.g., human tissue) and Pharmaceuticals among likely future targets.
Assigning priority to the MD market flowed naturally from Dirks' own professional experience.

He previously served a four-year tour in medical-device sales with then-St. Jude Medical (now Abbott). His focus there was cardio rythm management (CRM) and electrophysiology (EP) devices, according to his LinkedIn profile.
Dirks also holds a biomedical engineering degree from Vanderbilt University's School of Engineering and an MBA from Harvard University.
Dirks made clear that at the outset of his venture he had zero knowledge of software, but while at Harvard he begun codelessly "wire-framing" a design for his current platform.
It should be noted that despite the startup idea that was percolating in Dirks' head while he was at Harvard, after completing his MBA he joined a Bay Area startup -- but that tour soon ended, when that company's capital raise fell short and it was forced to cut its ranks.
It was at that point that Dirks gave his own startup vision the green light, initially planting its flag in the San Francisco Bay Area.
Dirks said it didn't take long to grasp the fact that the lengthy hospital sales cycle, plus the inevitable expense of security, auditing and other healthcare business requirements -- as well as sheer Bay Area overhead costs -- could create excessive headwinds for GreenLight.
In addition, Dirks said that while headquartered in the Bay Area he too often found himself pitching his company to investor groups "that had only a very nascent understanding of healthcare."
He said he realized he "would have to be somewhere where [he felt confident he could] grow the company over the next five years."
From that insight came fresh appreciation for the relatively open architecture of the Nashville healthcare and investment ecosystem, as well as for the personal networks he had gained through his days at Vanderbilt, Jumpstart Foundry and in the community, at-large, said Dirks.
Particularly given that his software development team of six contractors was already working remotely, he decided to shift his fledgling headquarters to Nashville, where he operates from the Nashville Entrepreneur Center.
To date, Dirks said the company has raised $1.2MM, $500K of which came from friends and family.
Jumpstart was GreenLight's first professional investor, investing $150K, $50K of which was routinely against Jumpstart services, in exchange for 7.5% equity.
There are now about 25 equity holders on GreenLight's capital table, Dirks estimated during an interview.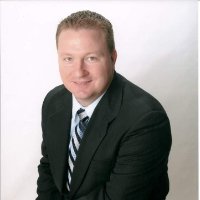 Troy Kyle
In addition to Dirks, Jumpstart and friends-and-family, GreenLight shareholders include Houston-based Angel Troy Kyle, who is a director of healthcare-centric Symplor, which focuses on healthcare compliance and credentialing. (Symplor was named Vendor Credentialing Service prior to its 2013 sale to Houston's CapStreet Group.)
Other GreenLight shareowners include investor Kurt Walters, whose other interests include Buffalo Veterinary Clinic in Wyoming; Jeff Smith, a GreenLight director and advisor, who is also co-founder and CEO of Providence Medical Technology, among other interests; and, Technical Architect/Advisor Stephen Saine.
Since coming off the blocks in 2014, Dirks has had opportunities to tell his story that others might envy:
A month ago he had four minutes to present GreenLight as part Google Demo Day in San Francisco.
In Spring 2016, he presented during Life Science Nation's early-stage conference, which is backed by Johnson & Johnson.
Around that same time, Jumpstart Foundry announced GreenLight was one of its 17-startup batch. Moreover, by the time he heard from Jumpstart, he was already participating in the four-month accelerator program of the Texas Medical Center Innovation Institute.
In addition, in 2015 GreenLight was chosen for the Healthbox Chicago Studio, which is a no charge, no equity workshop for promising startups.
This coming September, Dirks and GreenLight will be among 50 companies showcased during the AdvaMed MedTech Conference in San Jose. The organizers say 600 applicants vied for those berths.
Dirks said the medical e-procurement niche is new and closely watched by industry and investors, alike.
Indeed, VNC research suggests that both competition and consolidation are likely to increase near-term. Competitors might include companies in eprocurement-to-pay, spend management, supply chain and other segments.
In addition to recent interest in this space shown by such major players as Oracle, SAP, Accenture and IBM, there are smaller companies and cloud-based startups that may become consolidators and/or targets.
One such company could be San Mateo-based and NASDAQ-listed Coupa Software. Coupa's website indicates one of its customers is Nashville-based Brookdale Senior Living (NYSE:BKD).
Other players might include Vancouver-based Procurify and North Carolina-based Jaggaer (fka SciQuest; it recently bought Vienna, Austria-based Pool4Tool).
VNC research further suggests that group purchasing and performance improvement collaborative Premier Inc. (NASDAQ:PINC, Charlotte, N.C.) represents another category of potential purchasers and/or partners that have recently been acquisitive.
Advisors to GreenLight include Baker Donelson attorney Chris Sloan, commercial bankers with Wells Fargo and the inDinero accounting-services platform. While GreenLight resided in the Bay Area, some trademark work was done by attorneys with Dorsey & Whitney.
Dirks also noted that Erik Halversen, who is director of Texas Medical Center's TMCx Accelerator and holds no stock in GreenLight, has been among important advisors. VNC
.
---