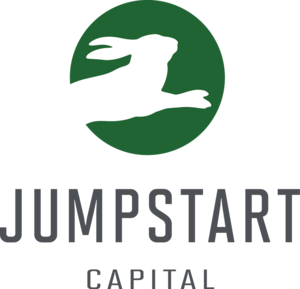 Update: 12 May 2020: EvidenceCare filed for a roughly $5MM capital raise.-Ed.
EvidenceCare, the flagship SaaS platform offering from Medical Decisions LLC, has completed its $7.3MM Series A capital raise to support advancement of its clinical decision support, workflow and revenue-cycle optimization offering (CRCO).
Founder, Chairman and CEO Brian Fengler MD told Venture Nashville the successful round bolsters his belief that "there's no way we could've started this company in any other city" than Nashville.
"Nor would we have wanted to," added Deb Miller, who has been the company's chief experience officer since 2014.
They said the A-round recently closed with a $2.3MM commitment from Jumpstart Capital, which is the Nashville-based healthcare VC capital arm of Briovation LLC.
Upon the A-round close, JFC Managing Director Dave Vreeland joined EvidenceCare's board of directors.
The company's licensed enterprise version of the solution "integrates into the hospital's EHR and provides access to additional content such as the Admission Advisor," said Miller, adding that the company's "focus is shifting to our licensed enterprise solution" because it streamlines providers' workflows, which translates into value added.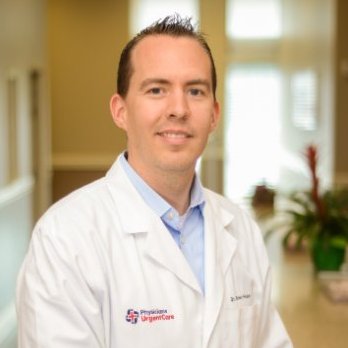 Brian Fengler MD
Founder-CEO Fengler knows the territory: Among other experience, prior to launching EvidenceCare Fengler was managing partner of Physicians Urgent Care PLLC in Franklin, outside Nashville, where his startup is now also based. He earned his M.D. at State University of New York Upstate Medical Campus.
Vreeland said he believes EvidenceCare stands apart, in that "without this tool the documentation to support levels of care can often be lacking."
Dave Vreeland
Vreeland explained that in his prior career with Cumberland Consulting, Cap Gemini Ernst & Young, Jumpstart Capital and others, he came to face -- often in dramatic settings -- with the round-the-clock demands of healthcare technology and operations, and sees EvidenceCare as an extrordinarily timely asset in the Jumpstart portfolio.
He also noted sharply mounting interest among federal and other payers for wide adoption of evidence-based care techniques and models.
Deb Miller
Miller confirmed, "We have efforts underway to build content that will help our customers fulfill upcoming government mandates."
Documentation plays a major role in shaping the course of treatment, including decisions regarding, for example, whether to provide hospital-based acute-care services or to assign a patient observational status.
As a result, EvidenceCare sees emergency departments, urgent care providers and advisors on medical imaging and related matters as among the most important healthcare decision-makers and influentials it must reach.
Individual paid subscribers to EvidenceCare have access to the company's licensed content, its EHR documentation feature and they earn continuing medical education (CME) credits, based on time spent within the system.
Also, although the enterprise market is the company's rapidly rising priority, the company's no-charge web-based version currently "includes free access to our specialty content for individual clinicians..."
EvidenceCare executives confirmed that its beta test ended last fall and the offering has been approved for use in harness with Cerner (NASDAQ:CERN) and with Dallas-based T-System Inc.
Miller confirmed also that the system is projected to go-live yet this month within the MedStar PromptCare Urgent Care Centers system, which is anchored in the Washington, D.C. region.
Further such ties are expected to be cemented soon, said Miller, who has amassed in the course of her marketing and user-experience career at least a dozen years with healthcare- and insurance-related startups and growth companies, several of them with Nashville ties. Her LinkedIn is here.
Miller said that based on user feedback and the reputations of authors and the nonprofit associations creating decision-support content for EvidenceCare, the company believes that its content platform and CRCO-supporting tools represent for providers worldwide "the fastest, most credible patient-specific clinical support tool available."
The company's website today lists as partners: the American Academy of Emergency Medicine, the American College of Emergency Physicians, the American College of Gastroenterology, EB Medicine, GoodRx, the Society of Emergency Medicine Physician Assistants, and Tarascon Pocket Pharmacoepia.
Fengler said that as of May 17 the company had 22 employees, with further hires in prospect. The CEO said the company is recruiting for software development, business development, account management and customer implementations.
Almost daily, health-industry headlines show that evidence-based medicine is being pushed by twin tailwinds being generated by forceful government, payer and provider efforts to improve healthcare outcomes while ensuring that providers earn appropriate revenue for medically-indicated levels of care.
Fengler and Miller said they are not aware of any offerings that are directly competitive with EvidenceCare's. Brief VNC research unearthed no direct SaaS competitors positioned in the same manner as EvidenceCare, although several healthcare consulting companies with ancillary tools did pop up.
Members of the Medical Decisions board of directors collectively hold controlling interest in the company, said Fengler, who is board chairman. He and Miller declined to say how many investors hold a stake, overall.
Jim Jameison
The company's other directors include Judson Ivy, founder/CEO of Ensemble Health Partners, based in the Charlotte, N.C. area; Jim Jameison, co-founder and COO of EvidenceCare; Don Lazas, managing partner of NueCura Partners LLC, based in Franklin; and, Bill Sheahan, VP within MedStar Health (Columbia, Md.) and director of the MedStar Simulation Training & Education Lab (MedStar SiTEL).
Among other team members are CFO Tony Corley and CTO Howard Bright.
Miller said that, as VNC reported in 2016, the company still relies for legal services on Nashville attorneys Geoff Vickers of Nelson Mullins and Ryan Levy of Patterson, the IP-oriented law firm. She said accounting is handled in-house.
Outside advisors Art Laffer PhD and Mary Mirabelli are equity-holders. Economist Laffer is president of Laffer Investments and Laffer Associates, based in Nashville. According to her LinkedIn, Mirabelli is a senior vice president of the Healthcare Financial Management Association (HFMA).
Just over a year ago, EvidenceCare was admitted to the sixth cohort of the Texas Medical Center Accelerator, Houston.
Although that accelerator is closely aligned with the separate TMC Venture Fund, an equity investment does not routinely come with admission to the accelerator.
EvidenceCare was the only Tennessee company admitted to the accelerator in 2018, when a fourth of the cohort was made up of Silicon Valley companies, according to MedCityNews.
Asked about any plans for further outside capital, Miller said, "There are no plans for an additional raise at this time."
Our 2016 report on Medical Decisions and EvidenceCare is here. VNC
. last edited - 0615 22 May 2019
---